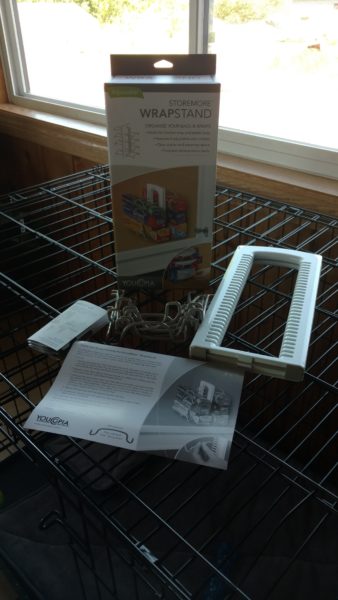 YouCopia products are something new on my radar. They make storage solutions for the kitchen and I was sent their
StoreMore Wrapstand
to try out. This particular gadget helps you keep your aluminum foil, plastic wrap, wax paper, and parchment paper conveniently stored away. I use mine for storing ZipLoc bags too.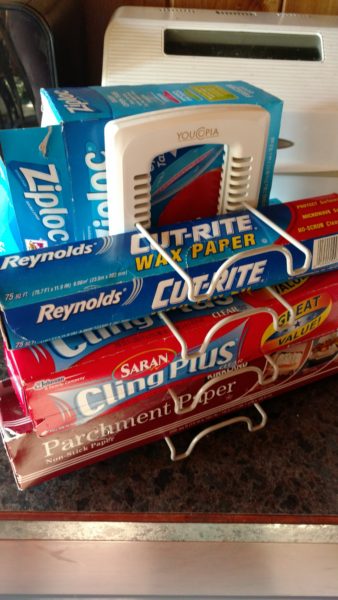 YouCopia's StoreMore WrapStand is very easy to set up. It comes with coated metal hooks/hangers that need to be squeezed a little to then fit into the pre-made slots. The first two coated hooks should be placed into the opposite slots on the base to help with stability. The wires should be placed with the "feet" facing downward.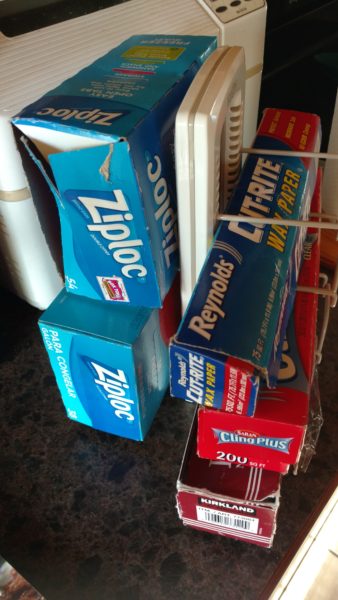 To make things function at their best, the heaviest wrap should be placed onto the bottom holder. Then another wire can be placed above it. A little space should be factored in so that you can remove and replace the boxes as needed.
If you want the box to dispense bags, the wire should be placed as close as possible to the box to keep it in place. Wires are continued up the center base. The coated wires can be removed easily by giving the wire a squeeze and then pulling outwards. If the components get dirty, they can be cleaned with a damp cloth.
YouCopia StoreMore Wrapstand
helps you keep your papers and bags all in one place. If you are a club shopper (Costco, Sam's Club, etc.) and buy your items in bulk, like I sometimes do, the rolls may be big and only a few rolls will fit in the WrapStand versus a stand size product roll. This product is designed in the U.S.A. and made in China.
Giveaway:
Win one Youcopiaproduct of your choice #10
Disclosure: I received a product sample for this review. No other compensation was received.