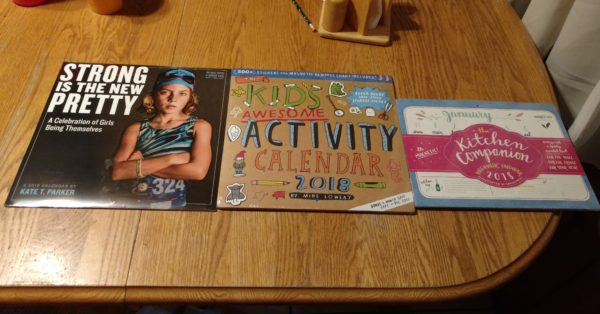 Technology seems to be changing the how we keep track of important upcoming dates and appointments, but I still love a wall calendar. My children have started wanting to keep track of dates for themselves with calendars in their bedrooms too.
Workman Publishing provided me with a selection of their wall calendars for the upcoming 2018 year. My oldest daughter loves the Strong is the New Pretty Calendar. It is adapted from the bestselling book of the same name and is a 12-month celebration with girls being creative strong, and fearless regardless if they are in a sport or not. The artist who took the beautiful photos used in this product is Kate T. Parker and this calendar has a suggested retail of $14.99.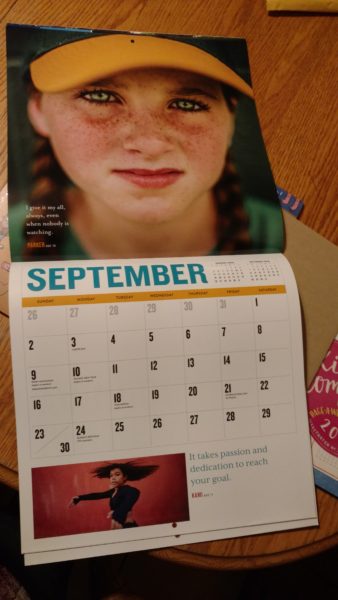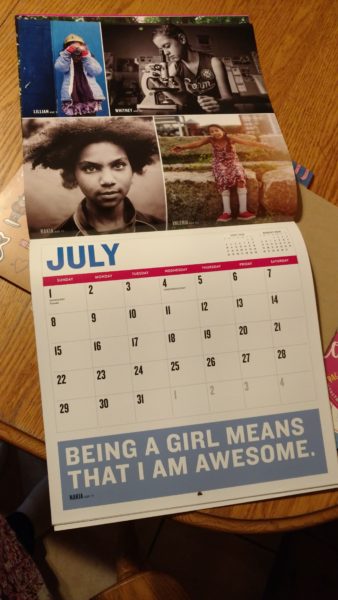 My son snatched up The Kid's Awesome Activity Calendar. It has activities to keep his busy body and mind entertained. There are games, jokes, cute drawings, and more. 300 stickers are included with a storage pocket, and a write and erase magnetic rewards chart.
This title is illustrated by Mike Lowery, the author/illustrator of the Doodle Adventures book series. It's great for boys and girls 8 and above. This calendar has a suggested retail price of $15.99.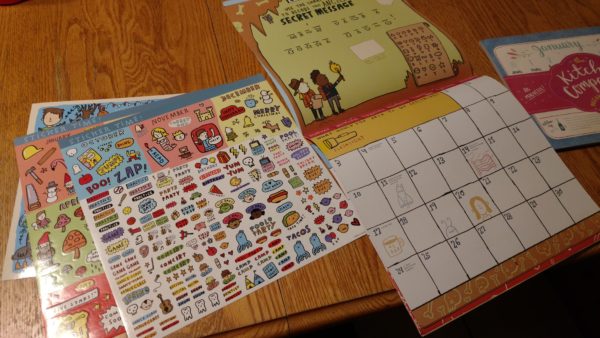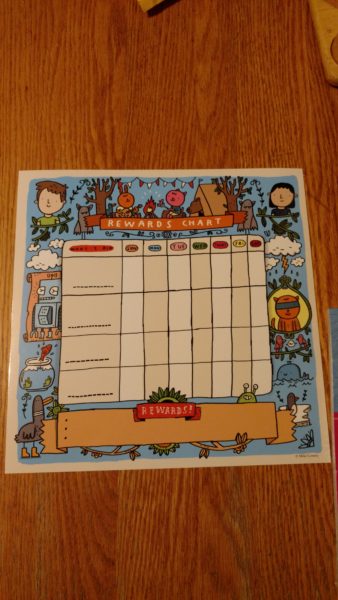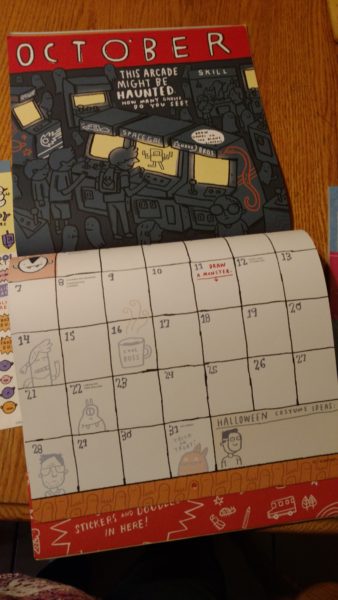 The Kitchen Companion Page-A-Week Calendar is great for me. It has pretty illustrations and each week can be torn off. There is room to write down notes, a grocery store list, and appointments. There are three full month reference grids, kitchen tips included, and the calendar is magnetic for going on the fridge.
This calendar measures 12″x9″, is texted by Laura Silverman, and illustrated and hand-lettered by Sarah Smith. The suggested retail for this calendar is $14.99.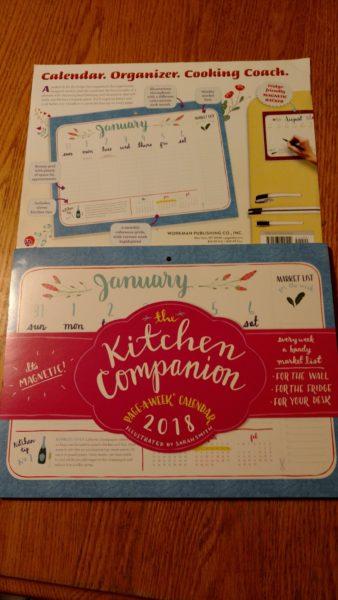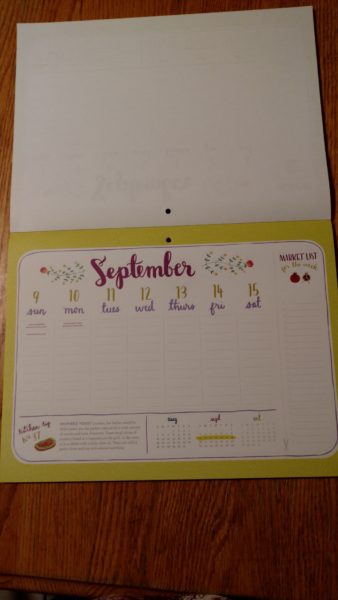 Disclosure: I received product samples to review for this post. No other compensation was received.