With fall here and unfortunately already a few bouts of snow, warm food has been a welcome trend. Schwan's has hearty sandwiches, like the New Grilled Cuban Style Panino or New Grilled Southwest Style Chicken Panino. They can be nicely paired with a side of New Crispy Waffle Fries or Loaded Baked Potato Soup to keep everyone satisfied. My family and I got to enjoy these products by Schwan's earlier this month.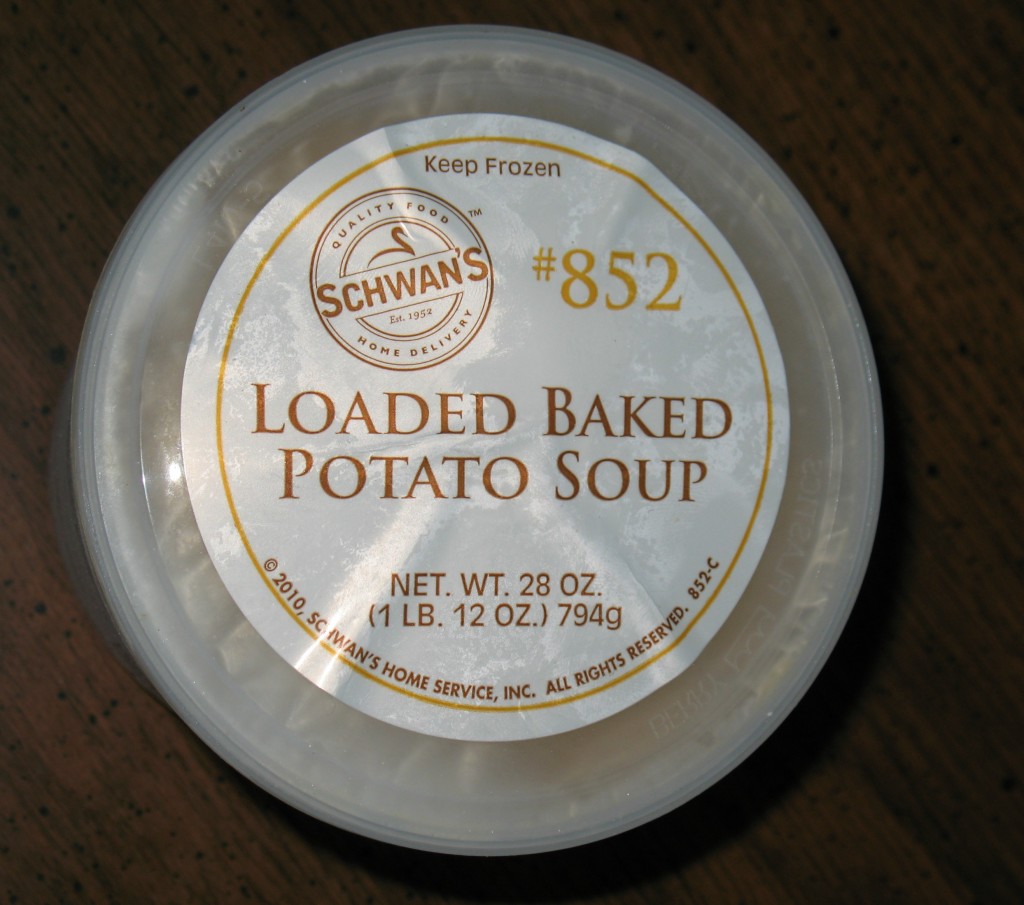 The Loaded Baked Potato Soup is a seasonal item. It features a rich blend of cheese, sour cream, bacon, and chives. It is packaged in a 28 oz. container and serves three.
The preparation is done in the microwave. From the frozen state, which I used, you will want to remove the plastic lid and cut slits in the plastic film. It is then to be heated on HIGH for 4-5 minutes. Then discard the film and stir. Cover with the plastic lid loosely and microwave again on HIGH for 6 minutes with breaks every 2-3 minutes to stir. Let stand for about a minute before removing the cover and to stir before serving.
If you have the product already thawed, you can place the soup in a microwave safe bowl on HIGH for 3-3 1/2 minutes. Stir every 1-2 minutes. Let stand about a minute before stirring and serving.
Schwan's Loaded Baked Potato Soup is rich and creamy. I should have mixed better before taking this snapshot because there are small chunks of potato and bacon. It's not just a creamy broth like it seems here. I meant to take another photo, but I got sidetracked with the kids and my husband came home late and finished the Loaded Baked Potato Soup off before I got around to it.
The Loaded Baked Potato Soup retails for $9.74 and can be viewed in the Schwan's Shopping Guide Sept-Oct 2013 on p. 24.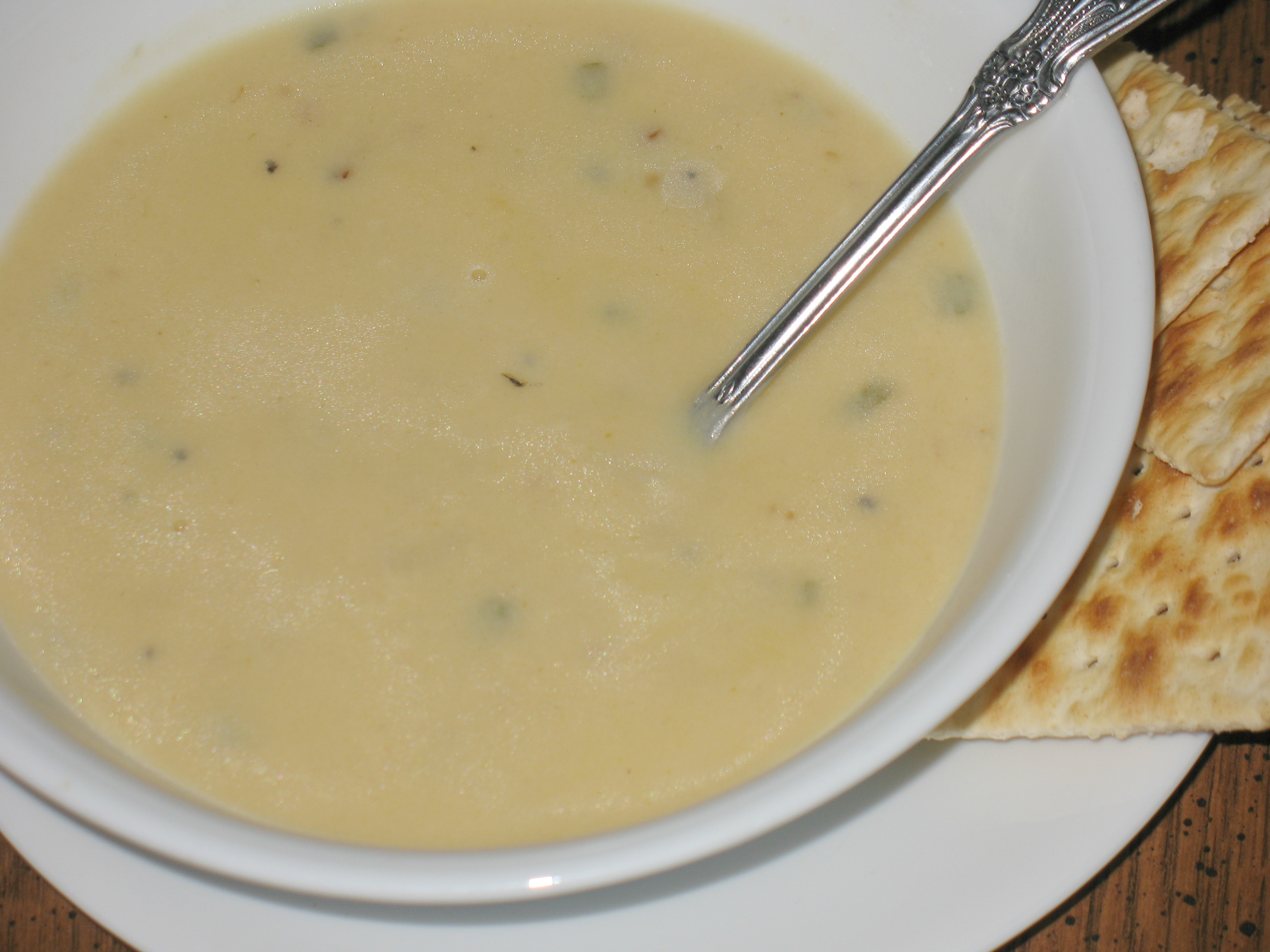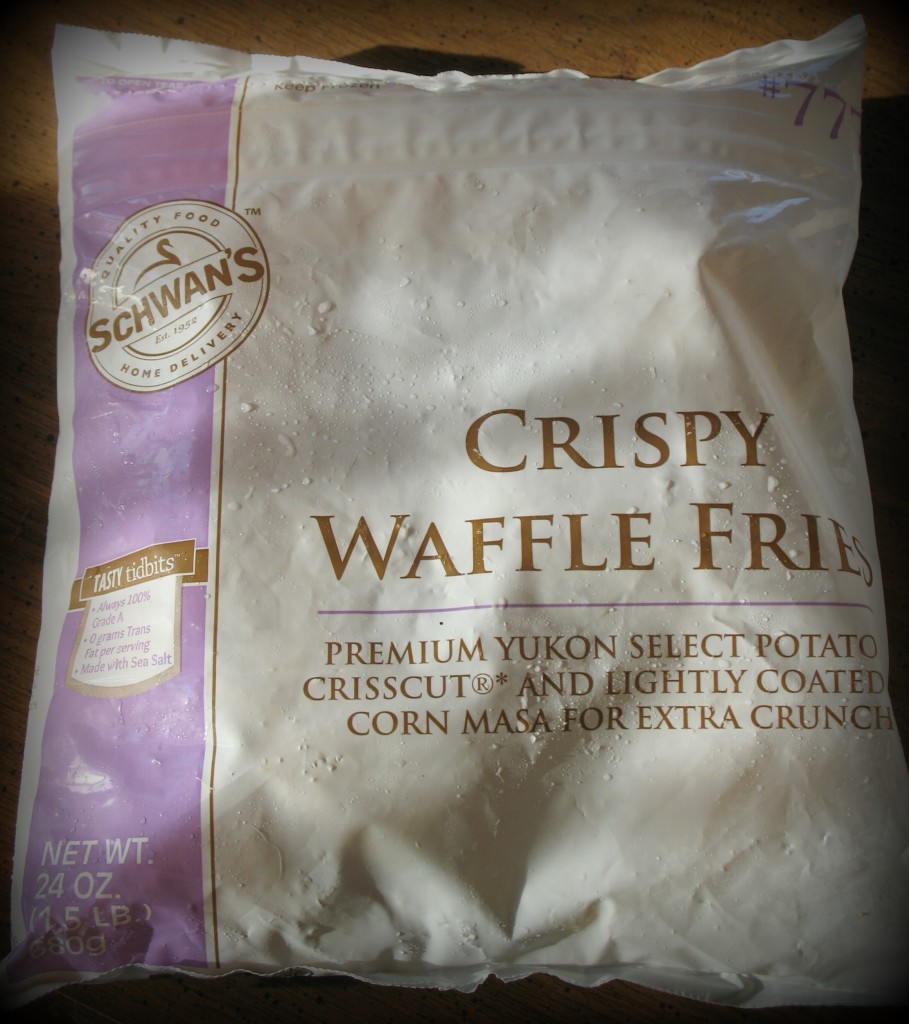 Schwan's Crispy Waffle Fries are made from buttery Yukon potatoes that are coated in corn masa (a dough made from corn flour that is often used to make tortillas, tamales, etc.) and then seasoned with sea salt. They come in a 1.5 lb. resealable bag.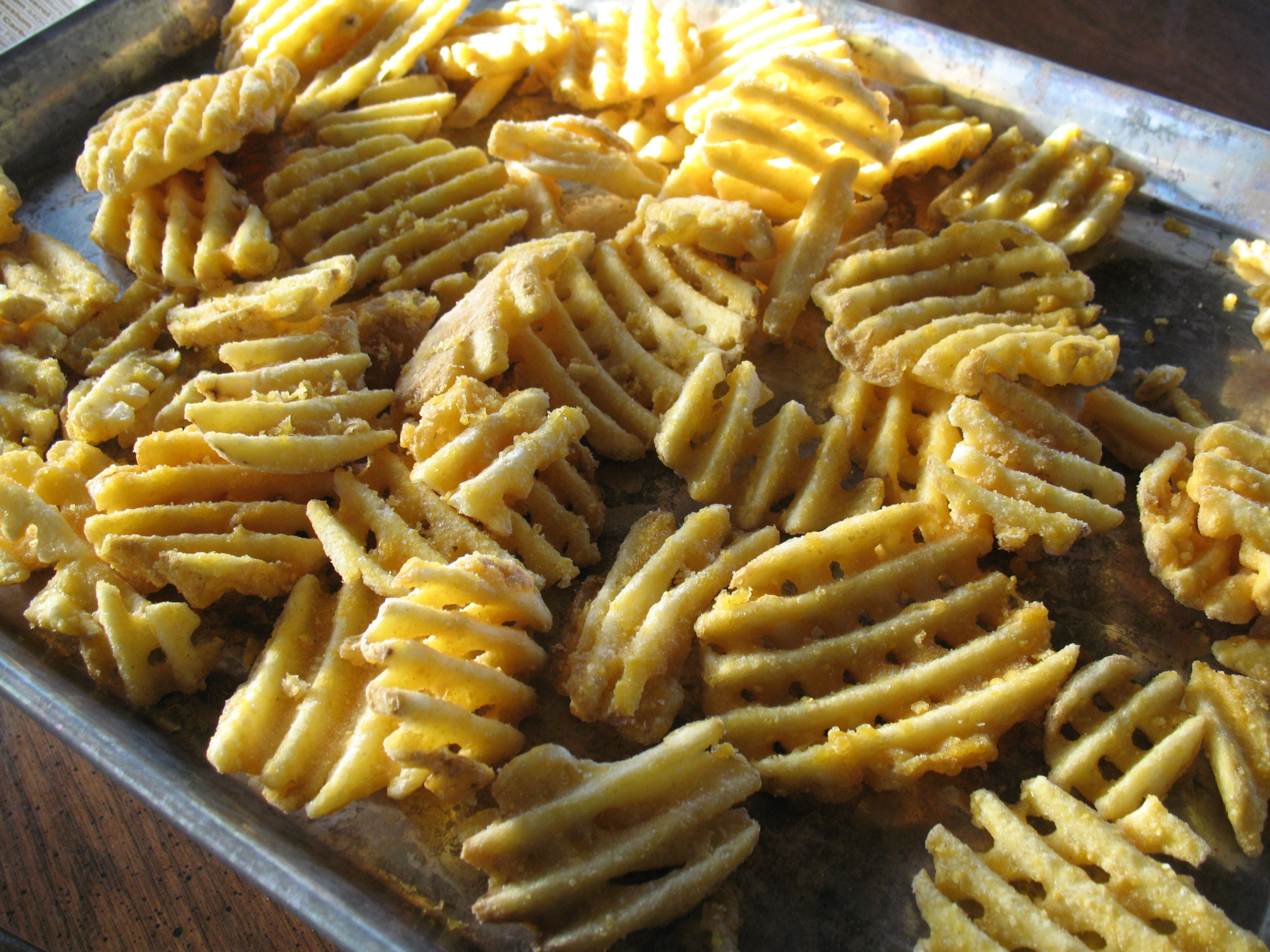 To prepare Crispy Waffle Fries, preheat the oven to 425°F. Arrange the fries in a single layer on baking sheet.
Half Bag: Bake 15-18 minutes, stirring halfway through cook time. Full Bag: Bake 25-28 minutes stirring halfway through cook time.
The Crispy Waffle Fries were a hit with my family. They were nice and crispy, not chewy. I served them with no other seasoning, but I would like to try them again with melted shredded cheddar cheese and bacon sprinkled on top. We served them with the paninos, which I will feature next.
Schwan's Crispy Waffle Fries are $7.32 and are to serve 8 as a side. They are on sale online at $6.57 and may be viewed on p. 41 of Schwan's Shopping Guide Sept-Oct 2013.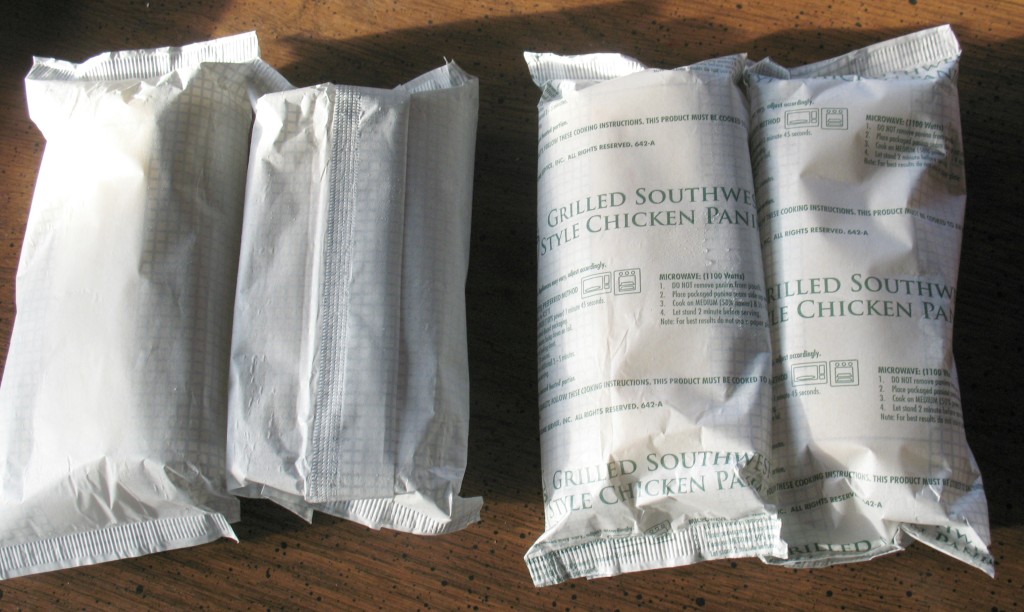 "Panino"is an Italian word that means a roll or stuffed bread or even "a little bread". Schwan's has two new panino varieties – Grilled Cuban Style and Grilled Southwest Style Chicken. There are 2 – 8.2 oz. sandwiches per box and so each sandwich is a serving.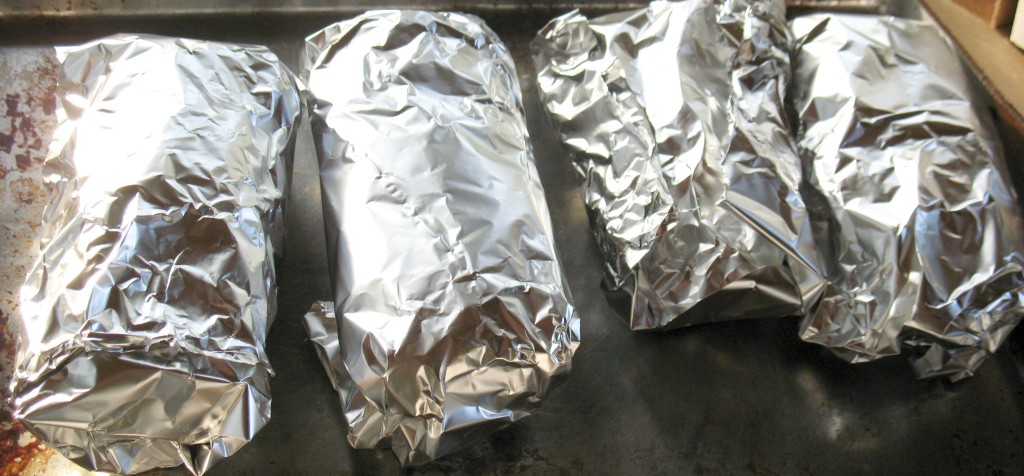 The paninos can be ready by microwave only or microwave and oven. I selected the second method.
Microwave + oven: preheat oven to 425°F. Microwave the package on HIGH for 1 minute 45 seconds. Remove from the microwave and discard the packaging. Place the panino with bread seams facing down on pieces of foil. Wrap loosely and place on a baking sheet. Bake on the center rack for 13 minutes. Turn and bake 3-5 minutes more. Allow to stand about 2 minutes before serving.
Microwave: Keep panino in its pouch. Place the panino seam side up on a microwave safe plate and cook on MEDIUM for 8 1/2-9 minutes. Allow it to cool for 2 minutes before serving. Do not use a paper plate for best results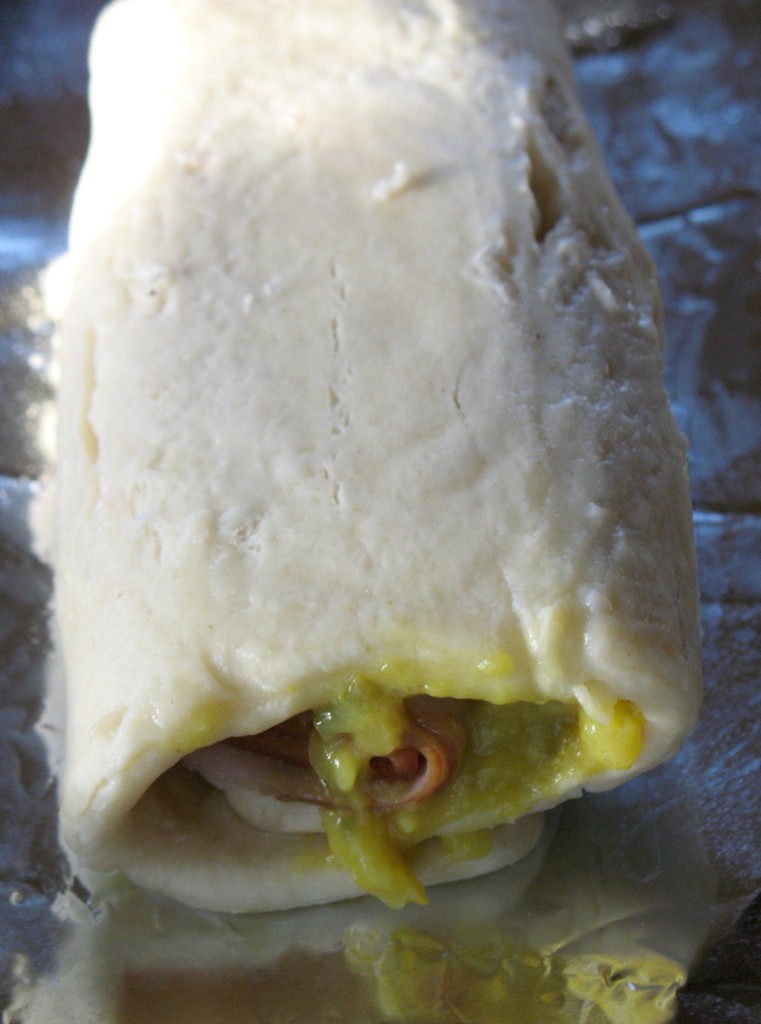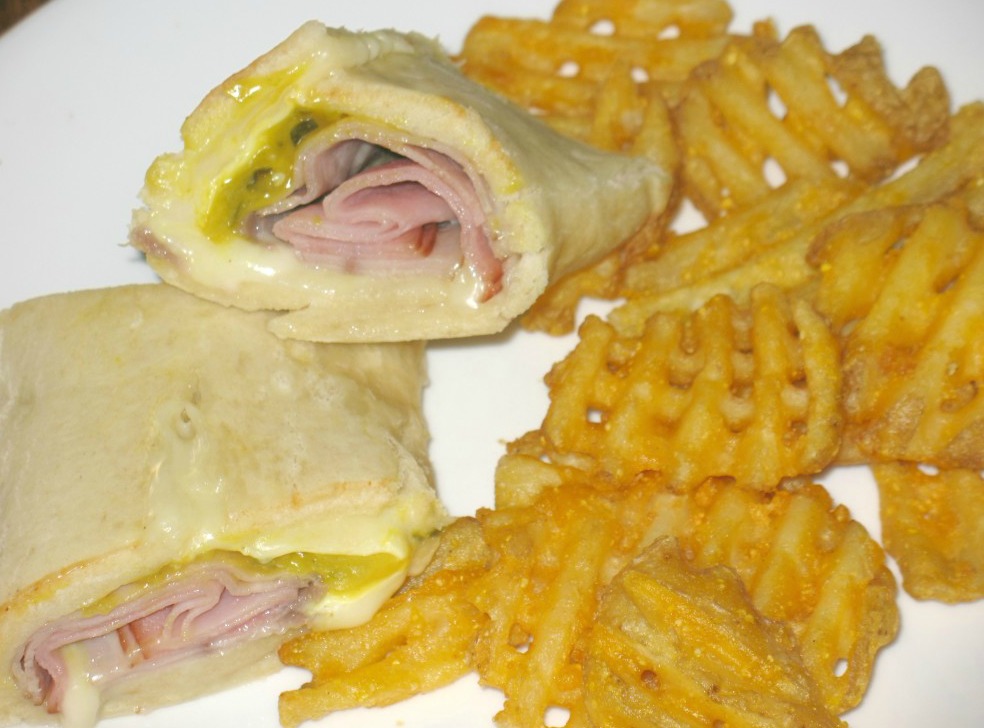 Schwan's Grilled Cuban Style Panino has roasted pork and sliced ham topped with mustard, cheese, and pickle relish. It is wrapped in a grilled dough. The meats were moist and flavorful. The sauce used for this item seemed a little too salty for my personal taste.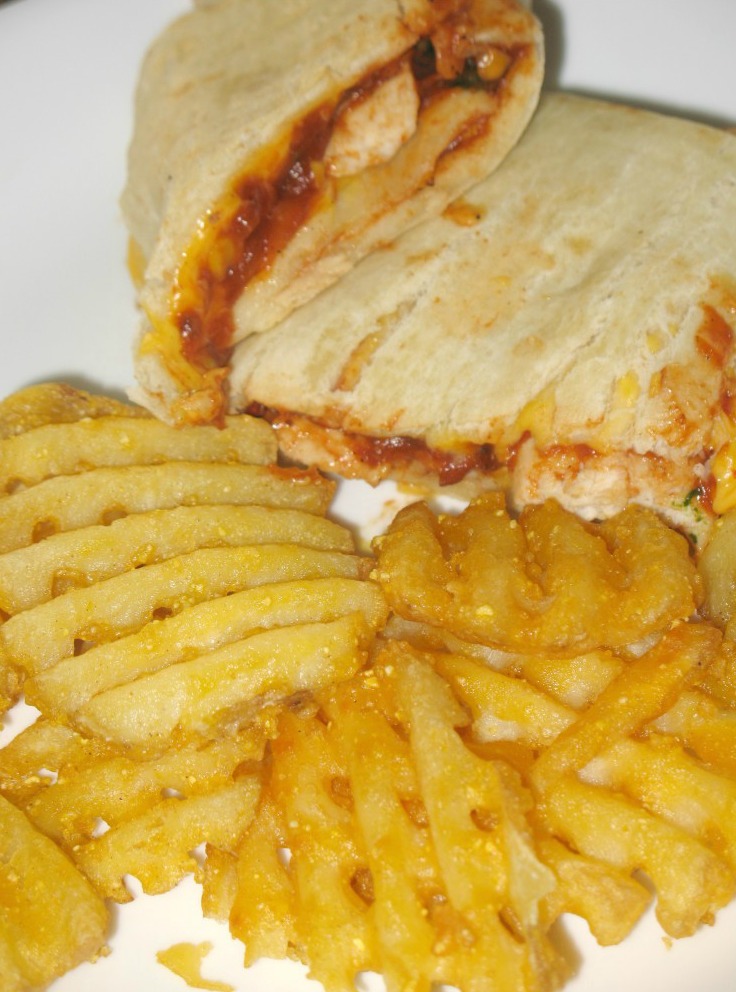 Schwan's Grilled Southwest Style Chicken Panino has grilled strips of chicken breast, bacon, sun-dried tomato, corn, and green bell peppers in a spicy salsa nestled in a grilled dough. This variety was delicious. I was a little worried that being initially cooked in the microwave might make the chicken rubbery, but it was moist and flavorful.
Both panino selections are $8.97 per box and contain two paninos. They may be viewed on p. 44 of Schwan's Shopping Guide Sept-Oct 2013.
For more than 60 years, Schwan's Home Service has offered over 350+ delicious foods, flash frozen at the peak of freshness, conveniently delivered right to your door. Schwan's looks forward to being your meal-time helper, providing quality products, tips and tricks that inspire your creative side when you want to create a meal.
Schwan's has graciously offered one winner to win their own set of the four products featured in this review –New Grilled Cuban Style Panino, New Grilled Southwest Style Chicken Panino, New Crispy Waffle Fries and Loaded Baked Potato Soup. This giveaway is open to residents of the USA and you must be 18 or older to enter this contest. This contest ends 11/18/13 at 12:00 a.m. CST. Good luck!
Disclosure: I received products from Schwan's in exchange of an honest review. The thoughts and feelings expressed are my own.