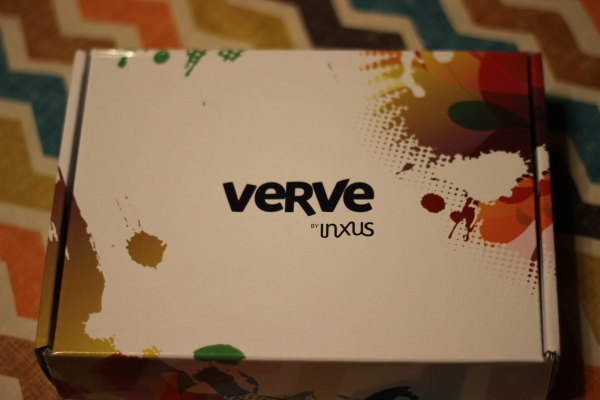 If you know me or read this site, you probably have noticed I like technology. Gadgets are exciting and cool. Here's one that was recently funded completely and beyond on Kickstarter a couple of months ago. This product is the VERVE 2. It's an interactive tech toy that is geared for kids of all ages. It connects your Mac or PC and the internet with everyday objects.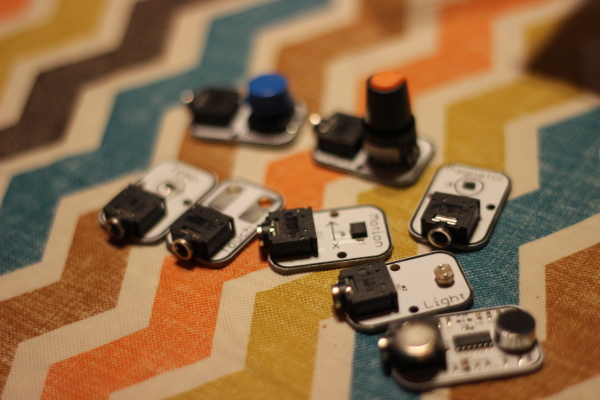 VERVE 2 is a sensor system and comes with eight different sensors. The sensors included are: light, touch, turn, sound, motion, magnetic (comes with small magnet), temperature, and button. A force sensor is mentioned on the website and video, but was not included in the set I received. Two cables with alligator clamps on each end, four extension plugs, and mini USB cable were also included in the set I received.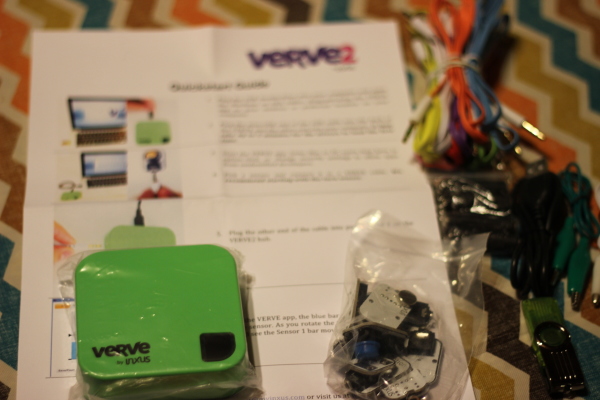 A USB thumb-drive is included with software to install the app. The VERVE app can be placed on your desktop or preferred location on your computer. The app has a logger page to graph and map the sensor activities. VERVE 2 is attached to your computer with the included USB cable and then you can attach one or all of the sensors at one time.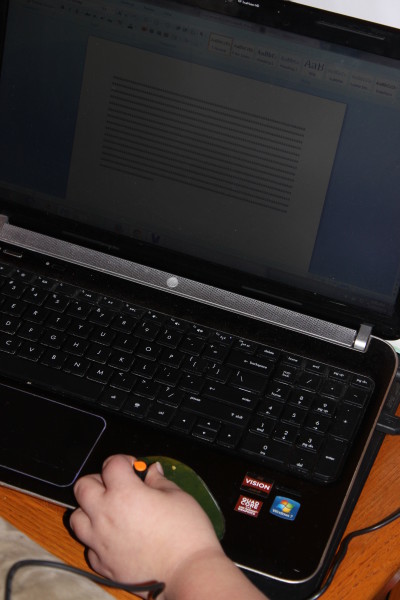 Here my oldest is trying the turn sensor that is set up to create the letter "a" when the knob on the sensor is turned and having Notepad open. She was so excited to try VERVE 2 out and eagerly attached all the sensors at one time.
A few cons I have to VERVE 2:
If you change the sensor to be activated with a function on the mouse or a different letter on the keyboard, you have to save a new profile file to your computer every time if I am understanding it correctly.
This may change in the future, but currently VERVE 2 must be plugged into your computer to work with the sensor and is not wireless so you are limited by the length of cable when using the sensor system and the included sensors.
Some of the functions are pretty self-explanatory, like applying light over the light sensor and watching the log on the app. I am still having a hiccup on how to get VERVE 2 to create an e-mail or text message with the included sensors. I would recommend playing with the device and it's sensors before involving young children to make sure you have some level of success with the planned tasks beforehand.
A colored sheet is included with a front and back for initial set up. I wish there was more written material on potential experiments to try with the sensors.
VERVE 2 seems pretty much limitless on possibilities. You can play with the sensors just for fun or even carry on a science experiment. To learn more about VERVE 2, please visit http://myinxus.com/welcome/verve2all/