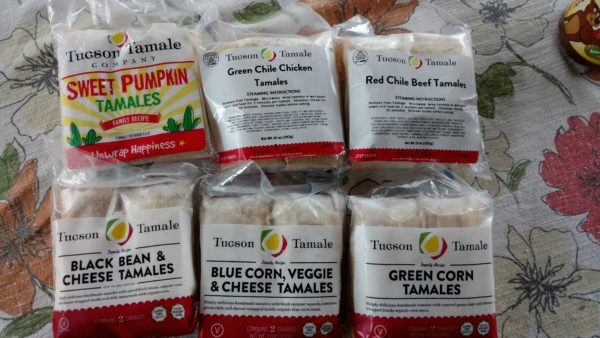 Years ago, I tried a tamale from the grocery store. It was frozen and I think it instructed me to just place it on a microwave-safe plate and microwave for a few minutes. It ended up being mushy and stuck to my plate with not much resemblance to anything but a pile of mush.
I thought I'd give tamales another try when Tucson Tamale Company asked me to try their tamales. They were delivered in a cooler box right to my front door with quite a selection – Black Bean and Cheese "Madison", Blue Corn Veggie Cheese, Green Chile Chicken "Sonora, Green Chili Pork and Cheese "Santa Fe", Green Corn, Pumpkin, and Red Chile Beef "Santa Cruz". More than 20 different flavors are available from Tucson Tamale Company.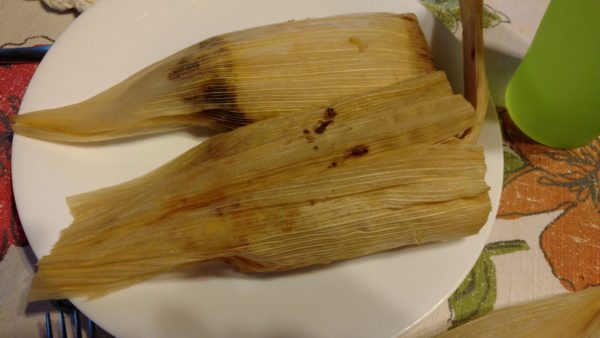 To give you a little background on Tucson Tamale Company, Todd Martin started to fall in love with tamales around the time he met his future wife, Sherry. After spending 10 hours making tamales with Sherry's family one day, Todd knew he needed to marry Sherry and he needed to make tamales. Todd and Sherry opened Tucson Tamale Company in November of 2008.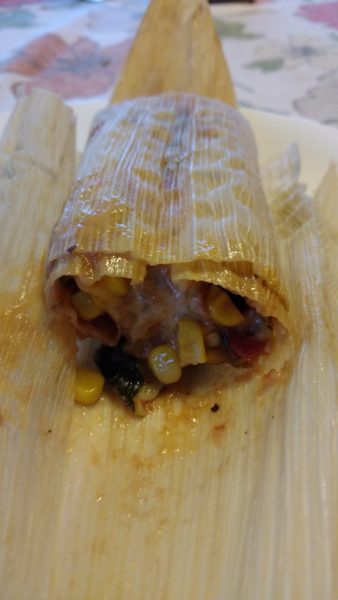 Every Tucson Tamale is rolled by hand and Todd and Sherry only use non-GMO organic corn for all their masa and fillings. The couple wanted a lighter version of tamales so they do not use lard like traditionally used. They use a non-GMO expeller pressed canola or sunflower oil. The tamales are fully cooked when you purchase them and they are gluten-free.
To make Tucson Tamales and tamales in general, it is best to steam them. They are taken from the package and steamed for 20- 30 minutes, depending on if they are cold or frozen. The corn husks are removed before eating. There is the option of microwaving the wrapped tamales in wet paper towels and heating them for just 2 minutes per tamale too. After my past experience, I was set on steaming them in a pot on the stove top.
Some of the flavors I received had a little kick with the green chiles and then others, like the pumpkin, were sweet. They were smooth and almost creamy in texture beyond the chunks of meat and some veggies in the filling.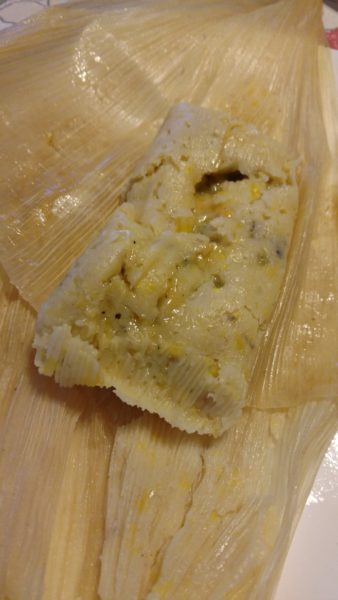 Tucson Tamale Company is headquartered in Tucson, Arizona. You can have their tamales delivered straight to your door, visit these store locations, or visit one of their three restaurant locations in Tucson.
Disclosure: I received Tucson Tamale samples for this review. No other compensation was received for this post. The thoughts and feelings expressed are my own.