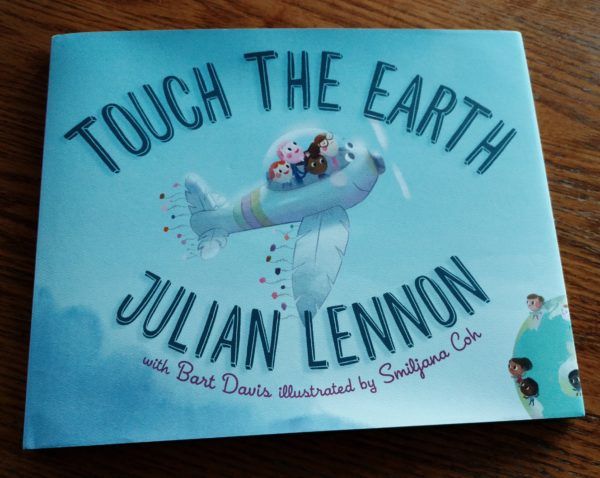 Title: Touch the Earth
Author: Julian Lennon with Bart Davis
Illustrator: Smiljana Coh
Publisher: Sky Pony Press
Touch the Earth came out earlier this month in hardcover and ebook. It is written by Julian Lennon who is a recording artist, environmental activist, and the son of the late John Lennon from the Beatles.
This story starts off having you and your child identify where you live in the world on a map. With our planet needing help, your child gets to then help transform a white feather into a White Feather Flier, a small plane that goes out to help the Earth. Your child gets to learn direction and help navigate the White Feather Flier with directions like point it down into the water or up in the air. With the White Feather Flier our to save the world, mini missions help save our resources and save the environment to be enjoyed by future generations.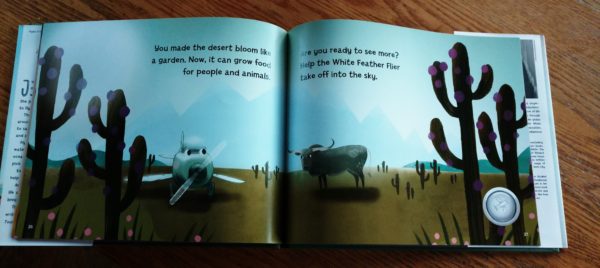 Touch the Earth is recommended for children ages 3-6. When Julian Lennon was young, he was given a white feather from his father that served as inspiration for this picture book. This title is the first in a planned trilogy of simarly themed picture books that will be released a year apart on Earth Day.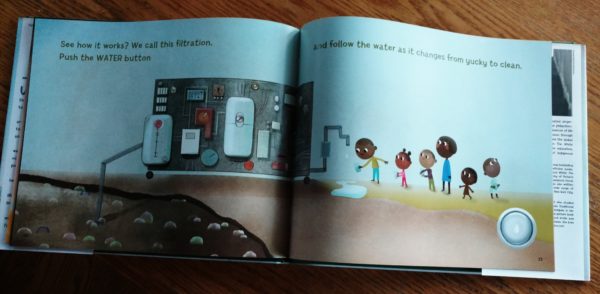 Disclosure: I was sent a copy of this book to review. No other compensation was received. The thoughts and feelings expressed are my own.