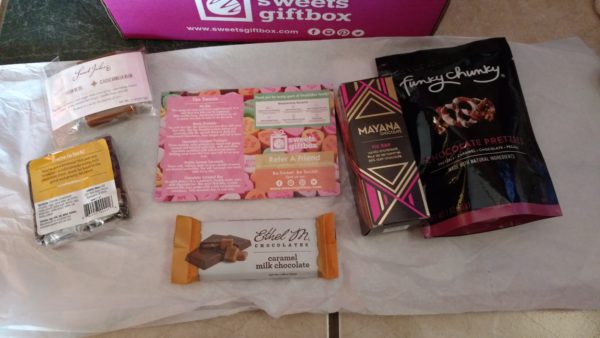 Actor John Ratzenberger, who is best known for his role of Cliff on Cheers and as the only actor to voice a character in every Pixar film, has launched a new business called TheGiftBox.com. Gift boxes are available to purchase through his website. One of the opportunities through his business is the Sweets GiftBox.
This yummy subscription box is filled with 4-5 goodies that range from gourmet chocolates and cookies to artisan candies and treats. I have a sweet tooth so the Sweets GiftBox was heavenly for me. Beyond the delicious goodies, there is also a fun theme with each box.
Here is a review of The Sweets, a box distributed in February.
Fix Bar
Made with vanilla bean shortbread and fleur de sel caramel. This treat was very filling and would be a great indulgence to share.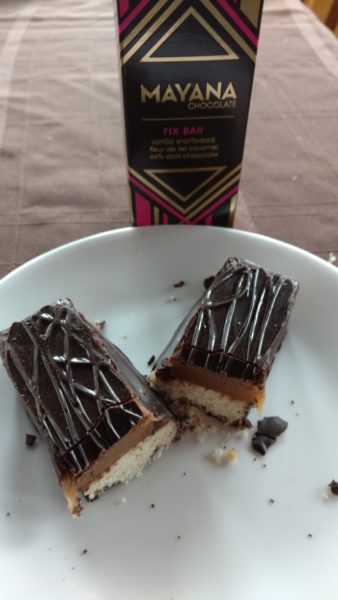 Nutty Brownie
A brownie made with dark and bittersweet chocolate paired with walnut pieces. It was rich and satisfying.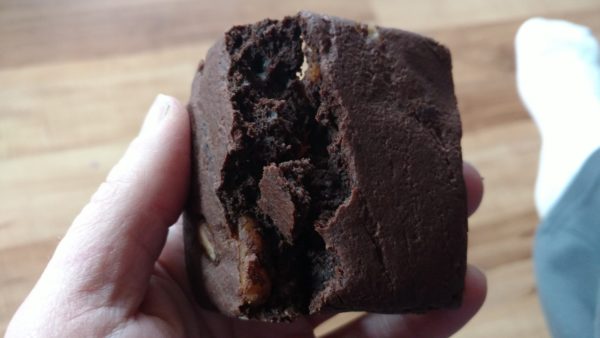 Chocolate Caramel Pretzels
Indulge in the best of both worlds with this salty and sweet treat. Crunchy, salty pretzels are drizzled with caramel and dark, milk, and white chocolate. They are then sprinkled with salted pecan pieces. The pretzels must have gotten a bit jostled in shipping, but they were still divine.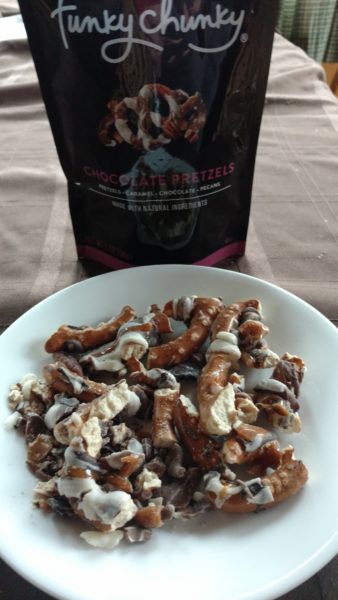 Petite Saveur Caramels
Soft caramels that melt in your mouth and are made right here in Minnesota! Yum!!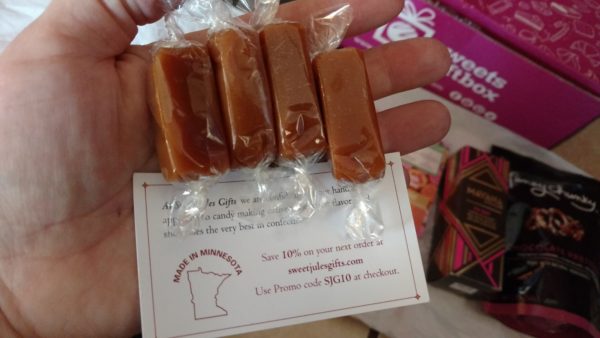 Chocolate Caramel Bar
A milk chocolate bar with a creamy caramel center. My favorite!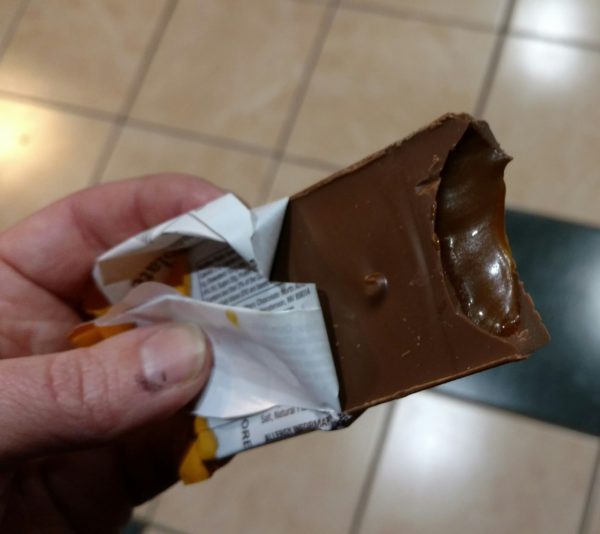 Besides the Sweets Giftbox, there is a themed Pet Giftbox, PawPack, Fishing Giftbox, Chef Giftbox, Escape Giftbox, Wine Giftbox, and Golfers Giftbox to help you find that perfect box for you or a special someone through TheGiftBox.com.
These gift boxes can be delivered monthly or you can select a one-time box. To do a one-time purchase or a gift box, it is $30. It is $25 per month with a subscription that automatically renews. You can switch, pause, or cancel at any time with the monthly subscription. All of these options come with free shipping. Reward points are earned with your purchase to be used on future free goodies.
Here is a sweet deal – Use code SWEETSTUFF to get 50% off any new subscription or 40% off a one time purchase at https://thegiftbox.com/ .
Disclosure: I received a Sweet GiftBox for this review. No other compensation was received.