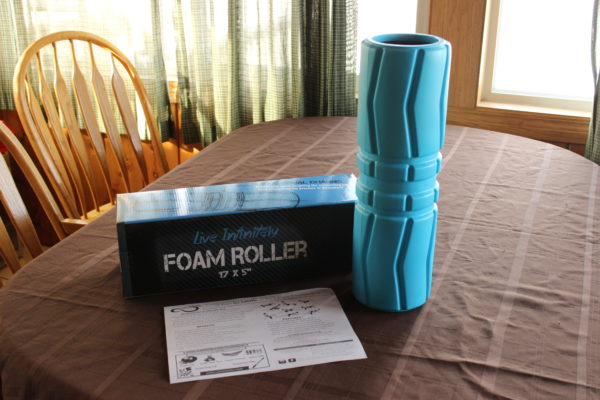 Ah…the joys of daily life and unfortunately, stress. One way to try to help decrease stress is by using a foam roller. This foam roller helps sore and tired muscles recover when you can't get to a masseuse or massage chair. The model I will be sharing today is the Live Infinitely Foam Roller, which is 17″ x 5″.
Features of the Live Infinitely Foam Roller:
A sturdy single piece ABS inner core
Created from EVA (ethylene-vinyl acetate) foam
The grooves or channels on it are to decrease spinal pressure and to improve comfort
The raised areas are to work like stationary massagers as they help to alleviate high tension areas on your body
It's hard for me to photograph myself so my daughter stepped in to help me show a few of the moves you can do with the Live Infinitely Foam Exercise Roller. Please check out the page linked below and above to view videos on upper and lower body moves with the Live Infinitely Roller.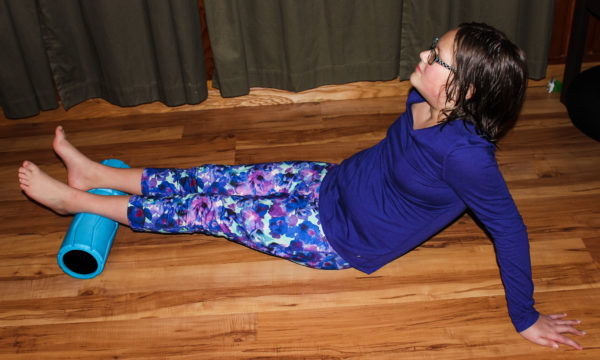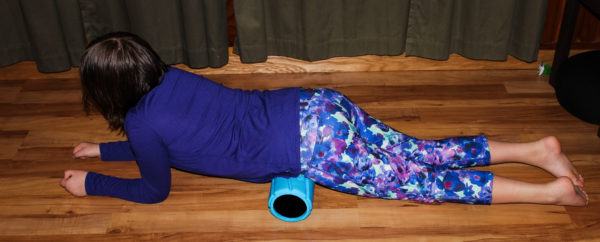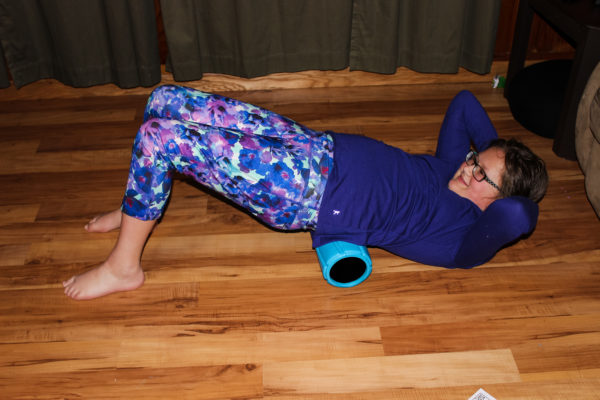 The Live Infinitely Roller feels wonderful even when you are doing just stationary work, like sitting at the computer. I like to roll it back and forth under my feet.
Things to consider before using the 17″ EVA Foam Exercise Roller:
Make sure you have consumed enough water to have your muscles hydrated before using
Do not roll this product directly on your spine, bones, or joints
Try to relax your muscles as much as possible before using for best results
Isolate a muscle group and use the roller wit it for 1-2 minutes if possible for optimal results
If the area you hope to target is too sore for direct pressure, work around the area and slowly work toward it
Always consult with a physician before starting any workout plan
Potential Benefits From Using the Foam Roller:
Loosen those sore/tightened muscles to alleviate stress and also increase flexibility plus mobility
Decrease the likelihood of injury and post workout recovery time
Clear out lactic acid, which can cause a burning sensation in muscles when they are active
Decrease scar tissue and break down adhesions between muscles
Saves time and money by being able to use it at home and is portable for your gym bag if you need to leave the house for a workout
Free videos and massage guides can be viewed at www.liveinfintiely.com/foamroller
Disclosure: I received a product sample for this review.