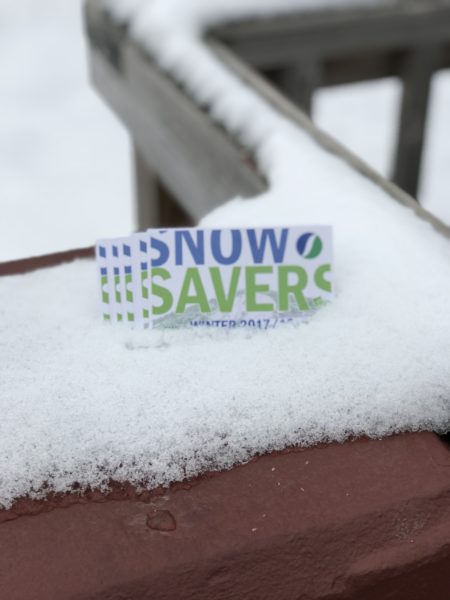 This holiday season, Spirit Mountain is taking the stress out of gift giving by offering several affordable and easy to purchase discounted lift ticket and package offers for the ski and snowboard enthusiasts on the gift list. The "Snow Saver" specials offer a 20% discount on lift tickets valid for advance purchase through December 8, 2017. It's the ideal time to get a jumpstart on the ski season and purchase lift tickets for family and friends at a great discount without having to leave the house. And, parents looking for ideas to keep the kids active this winter can give the gift of fitness with special Learn to Ski and Snowboard packages, perfect to promote a winter of active fun in the great outdoors. All tickets and packages are available for purchase online at http://spiritmt.com/snow-savers.
Following are the "Snow Saver" Spirit Mountain gift-giving options for 2017/2018:
Snow Saver Lift Tickets (Avid Skiers and Snowboarders)
Priced at $179 for four adults (ages 13 and up) lift tickets and $139 for four youth (ages 6-12) tickets, this package is the perfect choice for the avid ski and snowboarders on the gift list already planning on hitting the slopes for the season. Tickets are valid anytime with no black out dates. One package of lift tickets available to purchase, per person, per household. Rentals can be added for $70 (adult) and $60 (youth), too and includes a complete ski or snowboard package.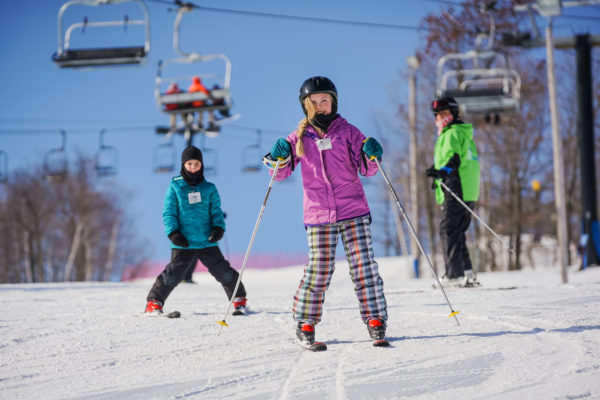 Snow Saver Winter Kids Package (Beginners Ages 4-12)
The Snow Saver Winter Kids package is a great choice for kids ages 4 to 12 that are relatively new to the sport. The package is priced at $55 and includes a beginner's lift ticket, ski or snowboard rental and all-day lesson program. After successful completion of the initial session, those ready can upgrade to a full mountain ticket for free. Reservations are required to redeem the Snow Saver Winter Kids package. To redeem, call (218) 624-8516.
Snow Saver Learn To Ski or Snowboard Package (Beginners Ages 13 and up)
If you've always wanted to learn to ski or simply are interested in staying active this winter and trying a new sport, this package provides a great head start. Priced at $55, the Learn to Ski Or Snowboard package includes a beginner lift ticket, ski or snowboard rental and a 1.5-hour group, beginner lesson. Best of all, there is an option of upgrading your ticket for an all mountain lift ticket after the successful completion of the lesson for free. Package is valid for ages 13 and up.
Mountain Money Gift Cards (Affordable Stocking Stuffers $5 and Up)
If you're not sure what to give your ski and snowboard loved ones or is simply looking for some stocking stuffer ideas, Spirit Mountain offers "Mountain Money" gift cards that can be purchased in denominations of just $5. Its a practical gift that keeps giving all year long and can be redeemed for lift tickets, rentals, lessons, season passes, food, beverage, tubing and even the Adventure Park. To purchase, visit, http://spiritmt.com/cart/products.php?cat=6.
For more information and to purchase Snow Saver packages at Spirit Mountain visit, http://spiritmt.com/snow-savers.
A complete list of events and special programs can be found at http://www.spiritmt.com. For the latest information on Spirit Mountain and special programs, follow up on Facebook @SpiritMtDuluth.
Spirit Mountain Recreation Area was formed in 1974 by an act of legislation in order to develop activities that develop a wide range of quality, year round economic growth while conserving our environment for the Duluth area. Spirit Mountain is an authority of the City of Duluth and governed by a Board of Directors that are appointed by the Mayor. Spirit Mountain has developed into an ideal location for 4-seasons of recreation and fun. During the winter months; there is skiing, snowboarding, snow tubing, fat biking & Nordic ski trails. Summer months welcome in the Adventure Park, world-class mountain biking trails, hiking as well as a premier wedding destination. With two chalets, a full service restaurant and more; Spirit Mountain is Adventure.