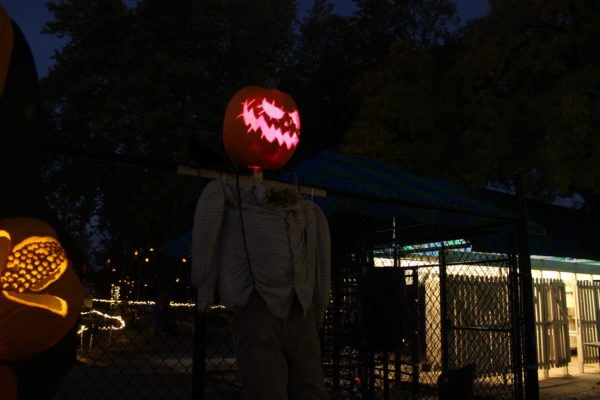 Last Thursday, my family and I got to head down to Falcon Heights and visit the MN State Fairgrounds for a new feature called Pumpkin Nights. This exhibit opened on October 14 and goes through October 31.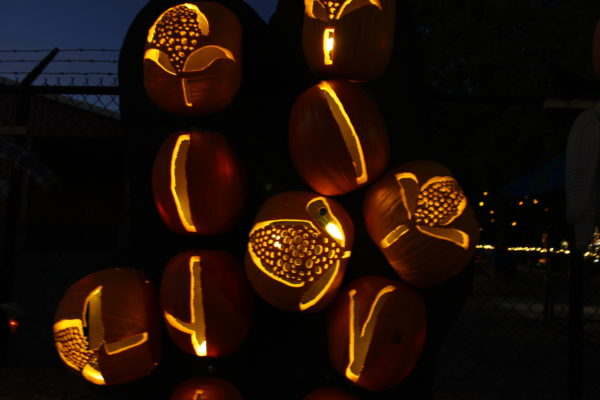 Now I was a bit curious. Carving all of these pumpkins, how in the world do they last until the 31st? Well, I had to lightly tap on one and realized the pumpkins are made of polyurethane, I believe. Then they can be re-used year after year and parts of the exhibit can then be changed out gradually.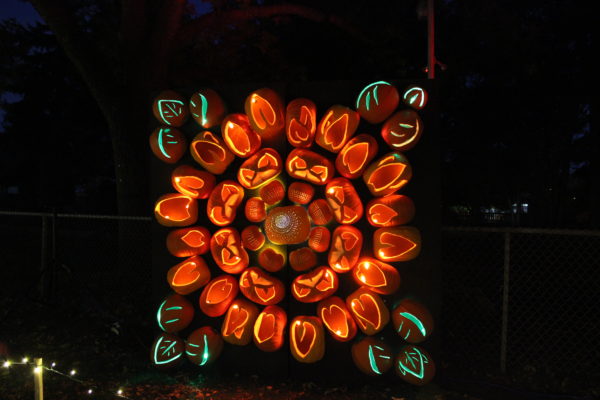 One of the staff members told us it took 12 of them at 1,000 hours each to carve the pumpkins used for Pumpkin Nights. This project was tackled over a three-month timeframe. Wow!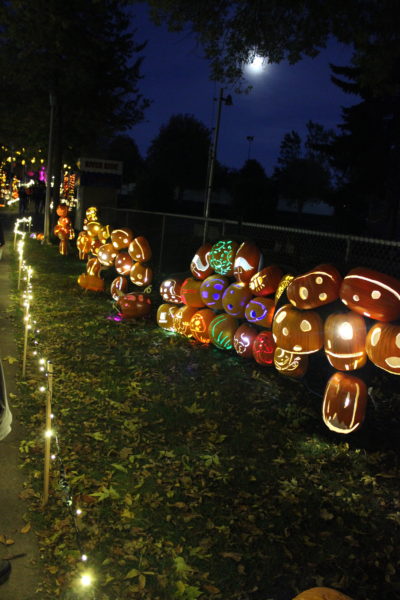 Pumpkin Nights comes with a one mile long illuminated walking path lined with 3,000 hand-carved pumpkins in 12 themed larger-than-life worlds. There are aliens, pirates, mermaids, giant spiders, icons from Minnesota, skulls from Dias de los Muertos, and much more!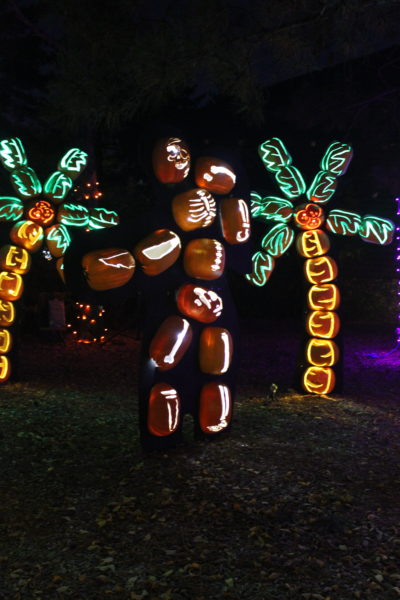 This exhibit is a pleasure for the eyes. I got to practice some nighttime photography, which I don't often get the chance to and that was fun. There is of course, some walking involved, but I think this event would be fun for all ages and just prepare to dress for the weather with most of it outdoors.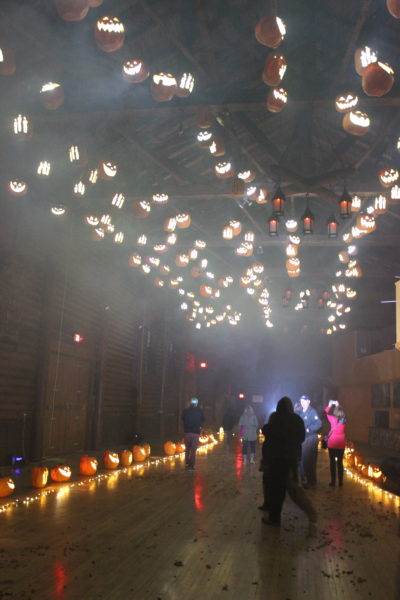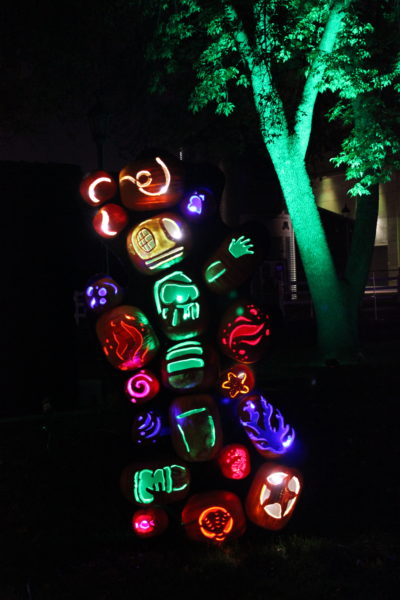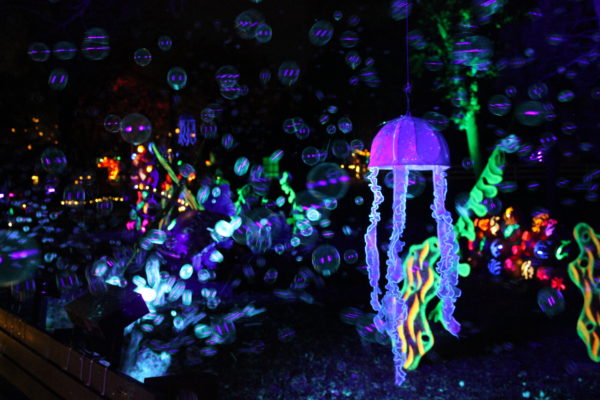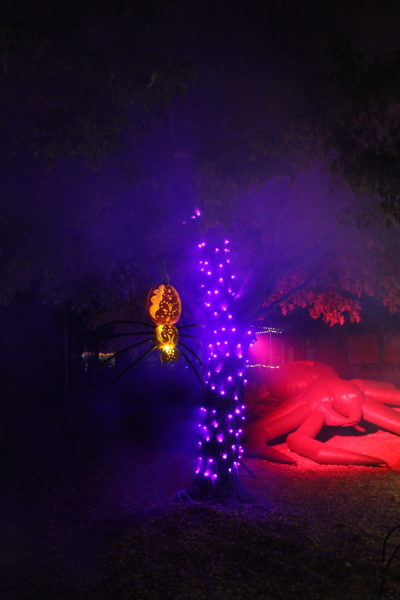 There are port-a-potties and food vendors available on the event grounds.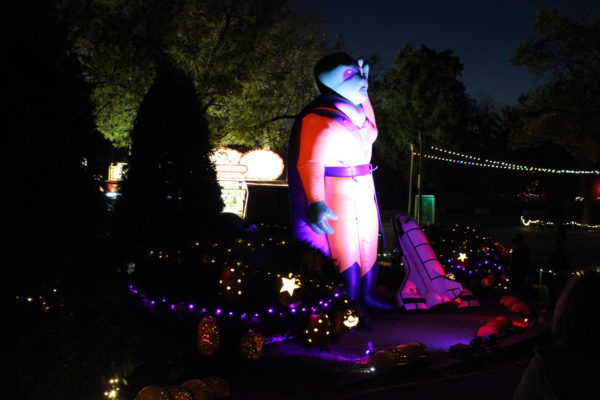 The hours to visit Pumpkin Nights are:
Sundays to Thursdays: 6:30pm – 10:30pm
Fridays & Saturdays: 6:30pm – Midnight
Parking is free at the West Como Lot. There were security officers out and about helping us cross the street to and from the lot to the entrance, which was great.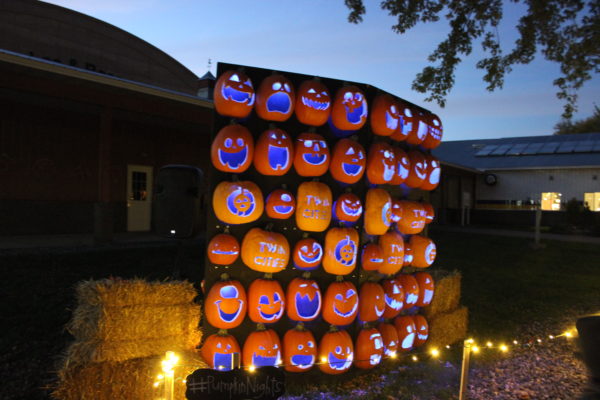 To purchase tickets and learn more about Pumpkin Nights, please visit http://www.pumpkinnights.com/#pumpkinnights.
Disclosure: I was invited to a press night at Pumpkin Nights to perform this review. No other compensation was received for this post.