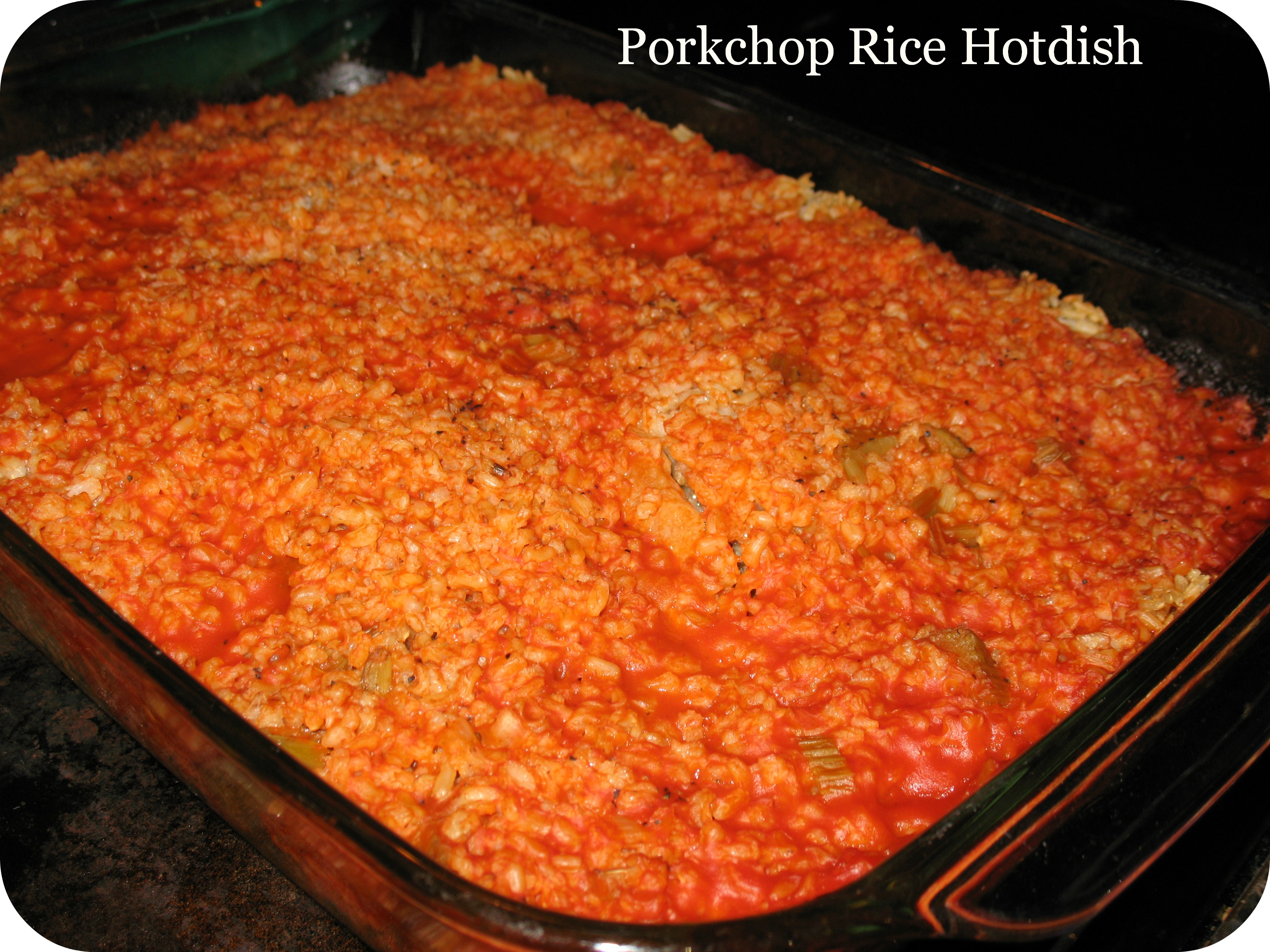 I'm not sure the originality or this, but Minnesota and I guess North Dakota are noted for hotdishes. Oddly enough, this is even noted in Wikipedia.
When my spouse and I got married, his mother had given us a cookbook where she wrote all of their family's favorite recipes and she is a wonderful cook. Pork Chop Rice Hotdish was in this collection and I'd like to share it with you today. It is easy to assemble, but please note that it takes two hours to bake so this is not a good weeknight meal idea.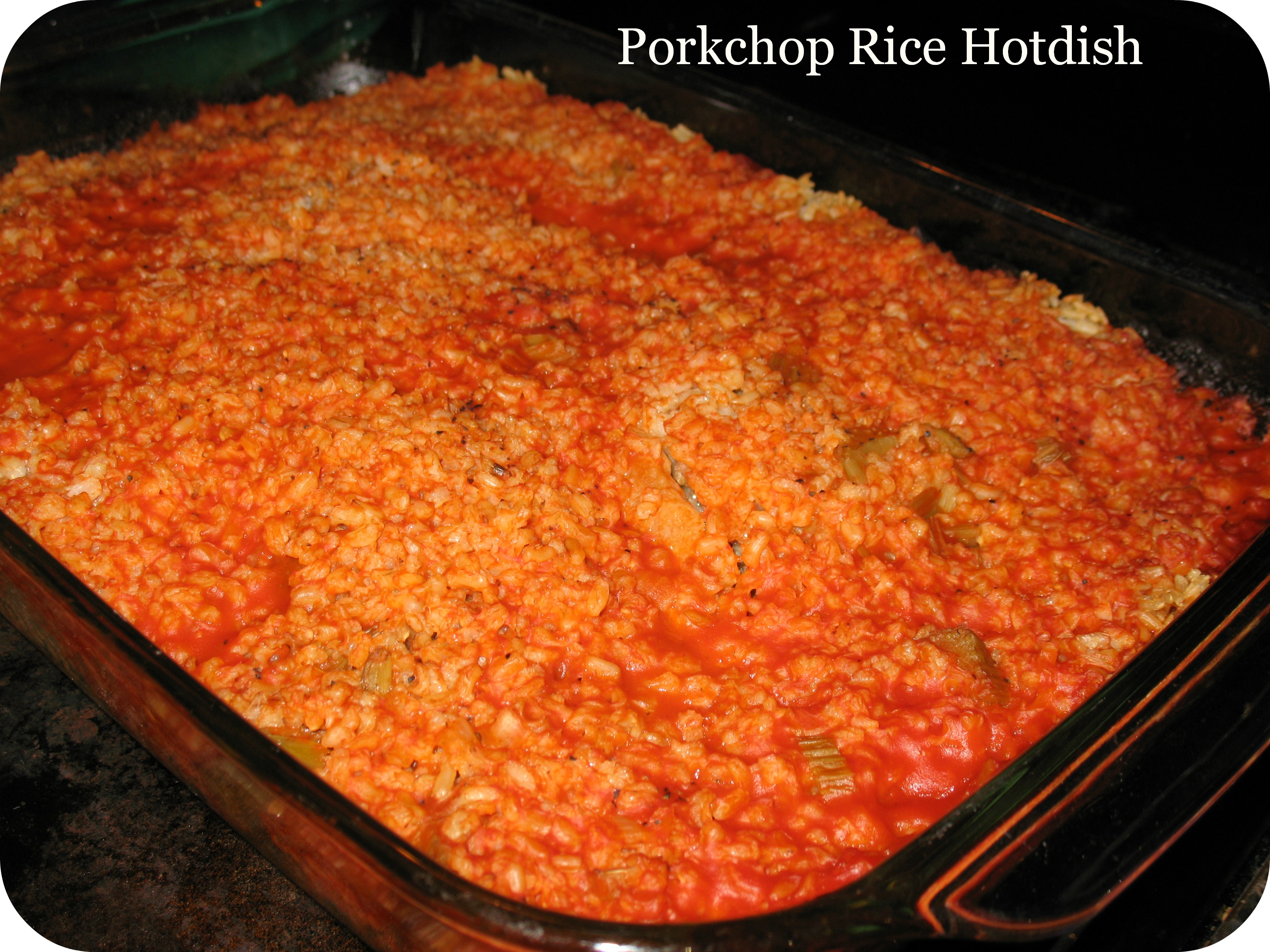 Pork Chop and Rice Hotdish
2013-10-23 22:06:59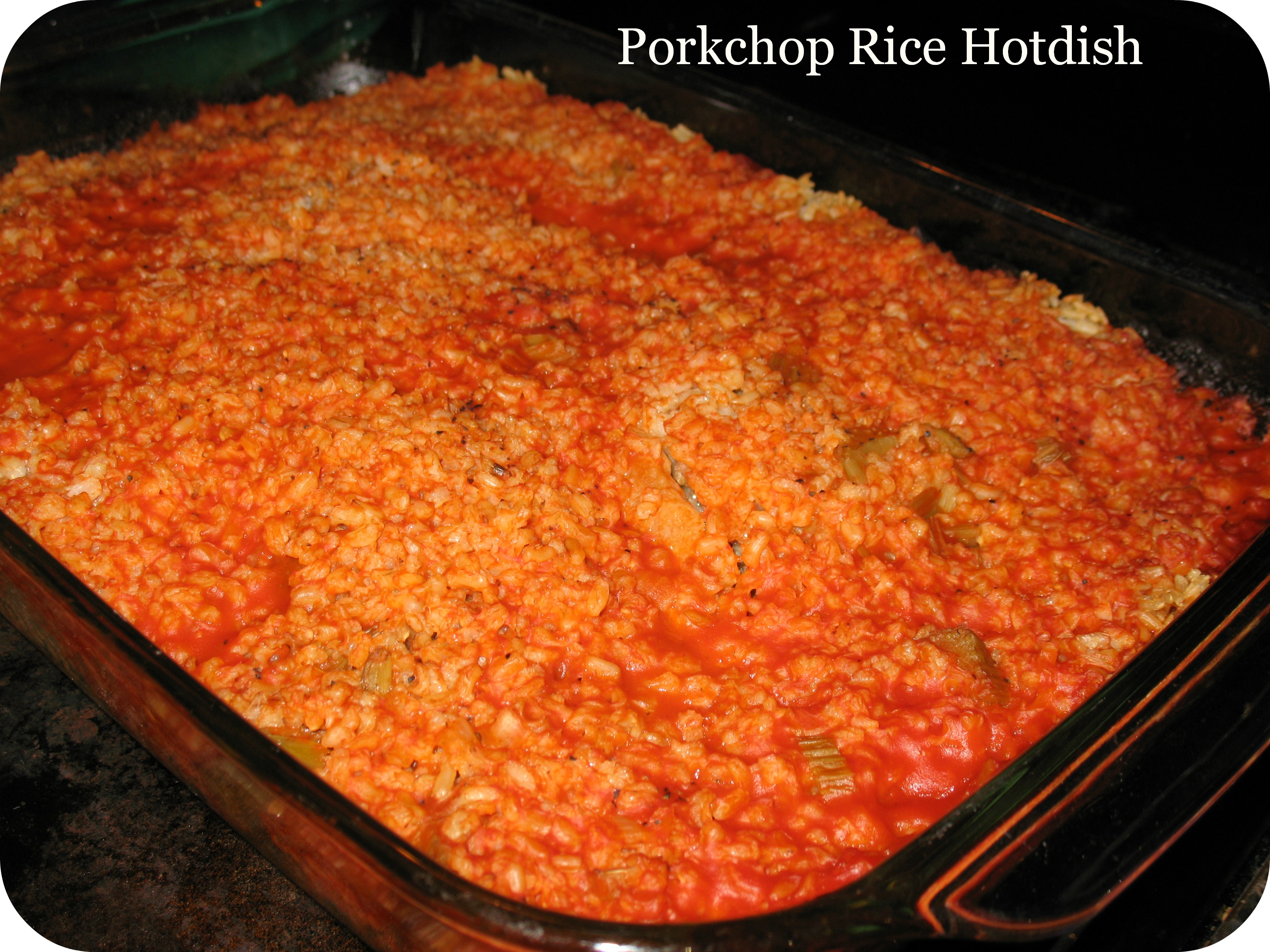 Serves 6
Depending upon your family size, you may wish to half amounts.
Ingredients
4 bone in pork chops, thawed
1 medium onion, diced
1 c. diced celery
3 c. instant whole grain brown rice par boiled
Water to par boil rice
2 cans tomato soup (10.5 oz. size)
Black Pepper
1 Tbsp. olive oil
Instructions
Preheat oven to 350 degrees Fahrenheit.
Brown pork chops and place in the bottom of a deep dish pan. I often use a 11"x14" pan, but it can also be made in a 9"x13".
I used Minute Brown Rice and used their microwave method for instant brown rice. This was with 3 c. rice and 2 1/2 c. water. I prepared on HIGH in the microwave for 8 minutes and then allowed it to sit covered for 5 minutes.
Saute diced onions and celery with 1 Tbsp. olive oil. Sprinkle on top of pork chops.
Put brown rice on top of pork chops, celery, and onion.
Then add 2 cans tomato soup and spread over the top.
Sprinkle with black pepper to your liking.
Cover pan with tin foil and bake for 2 hours.
Serve.
Central Minnesota Mom http://centralmnmom.com/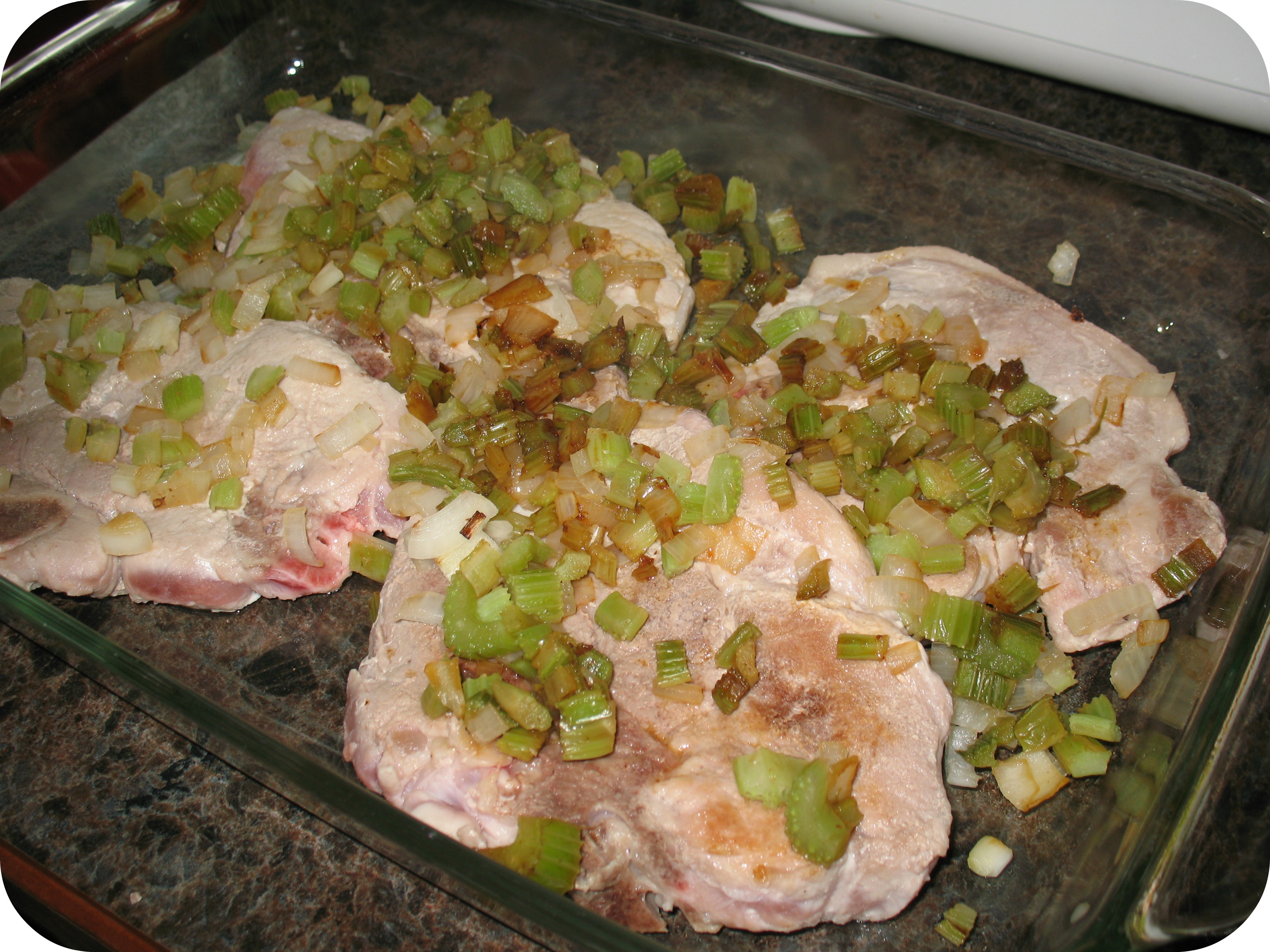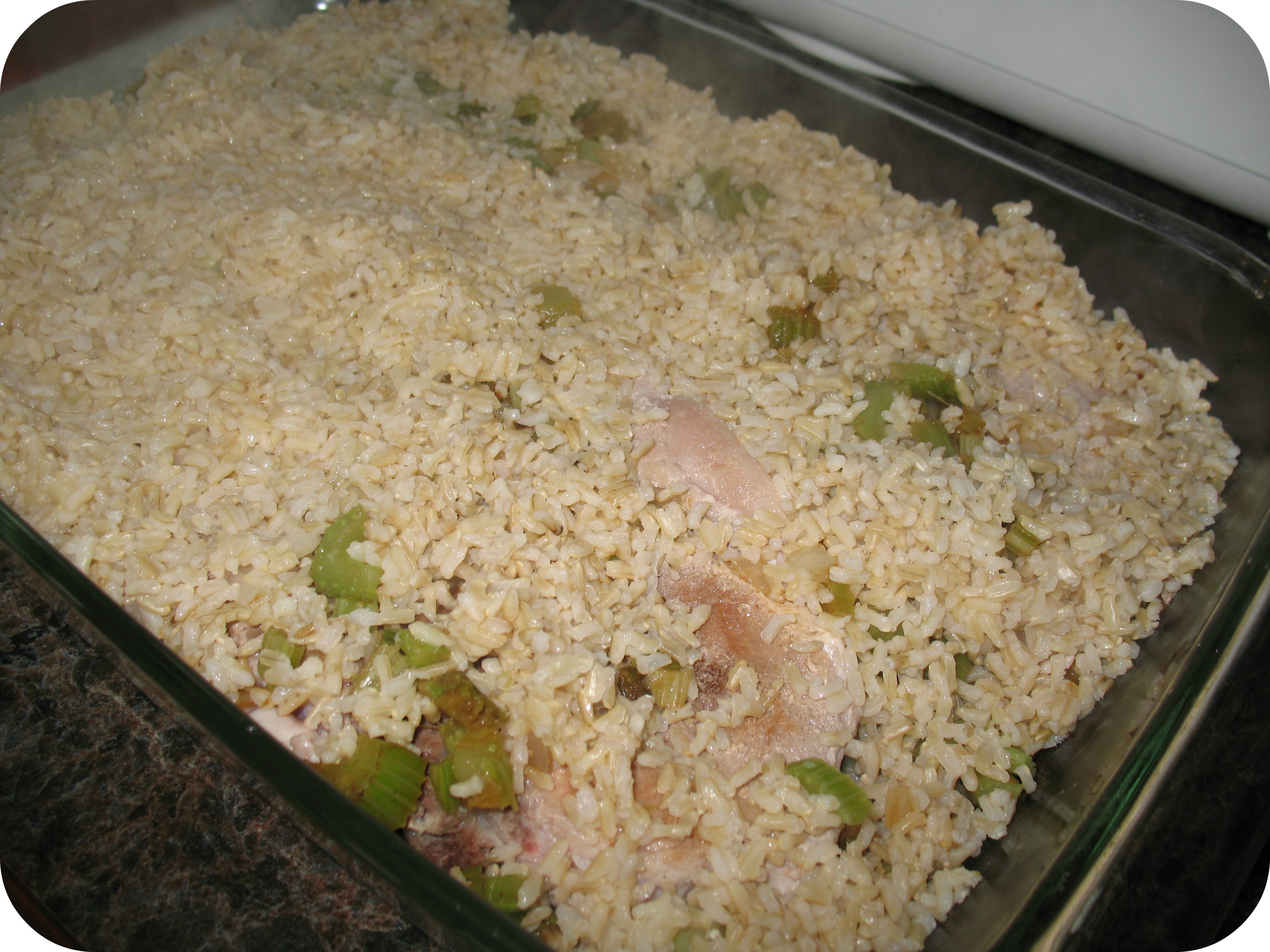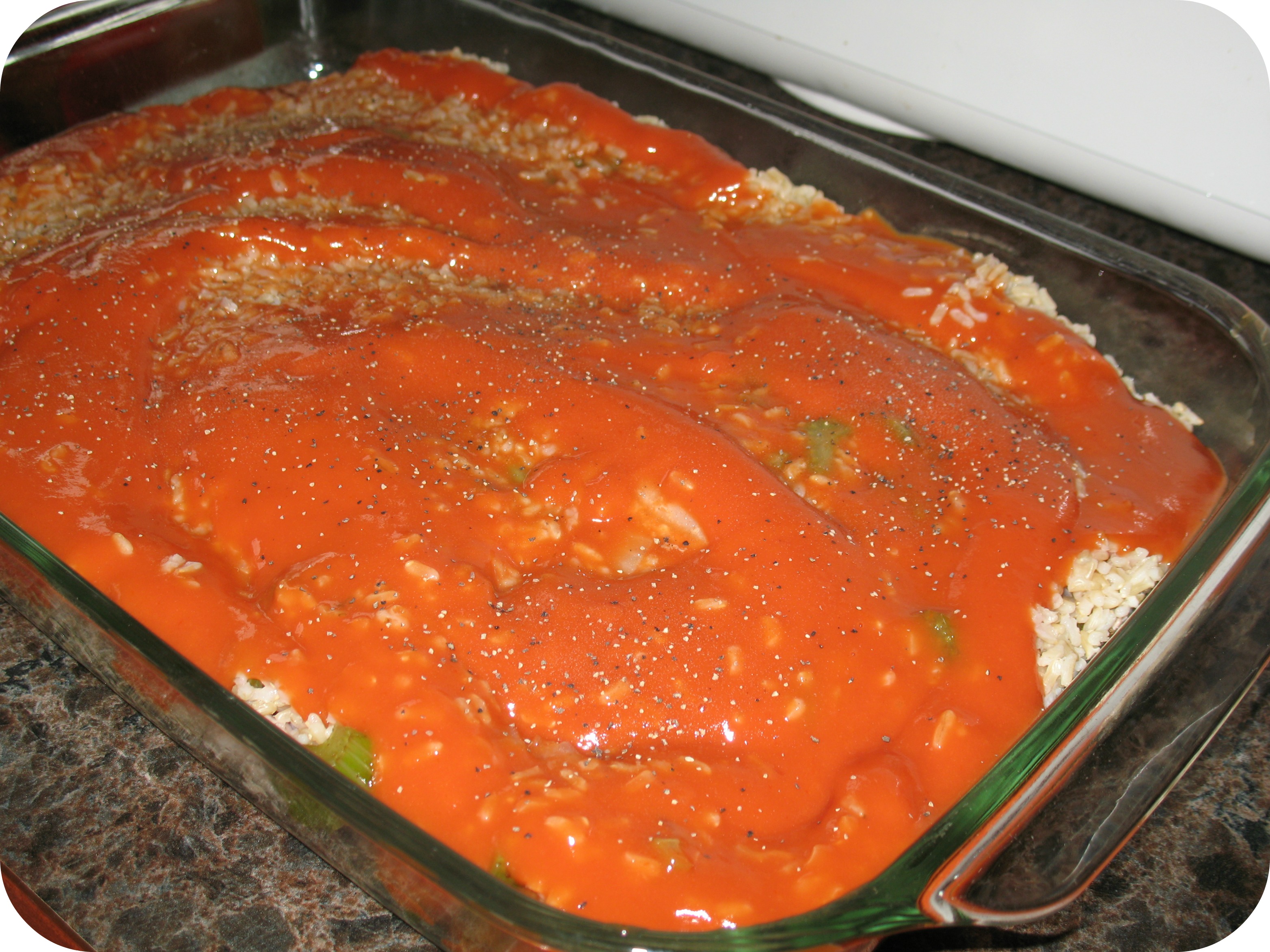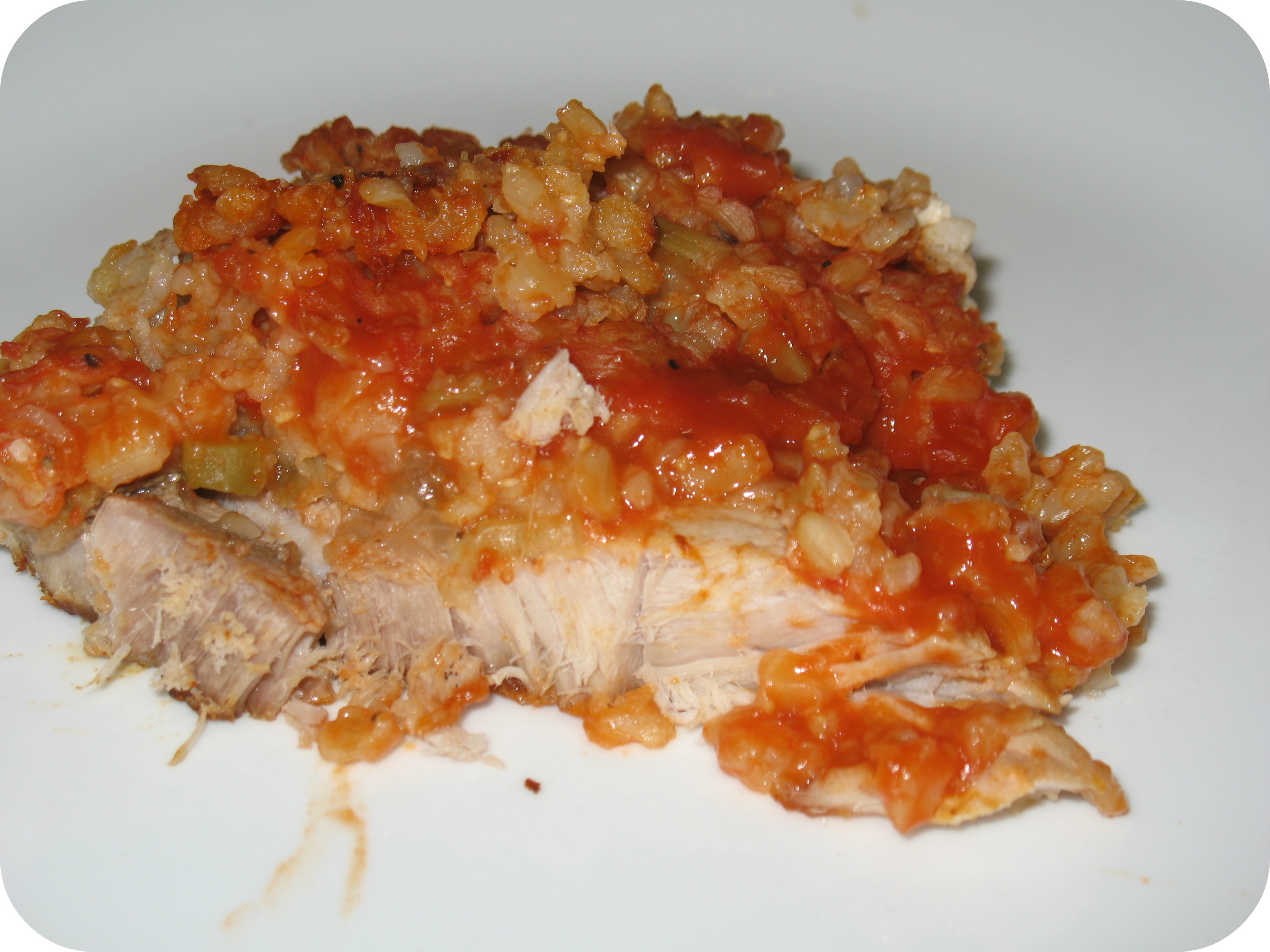 The porkchops are tender enough to cut with a fork.