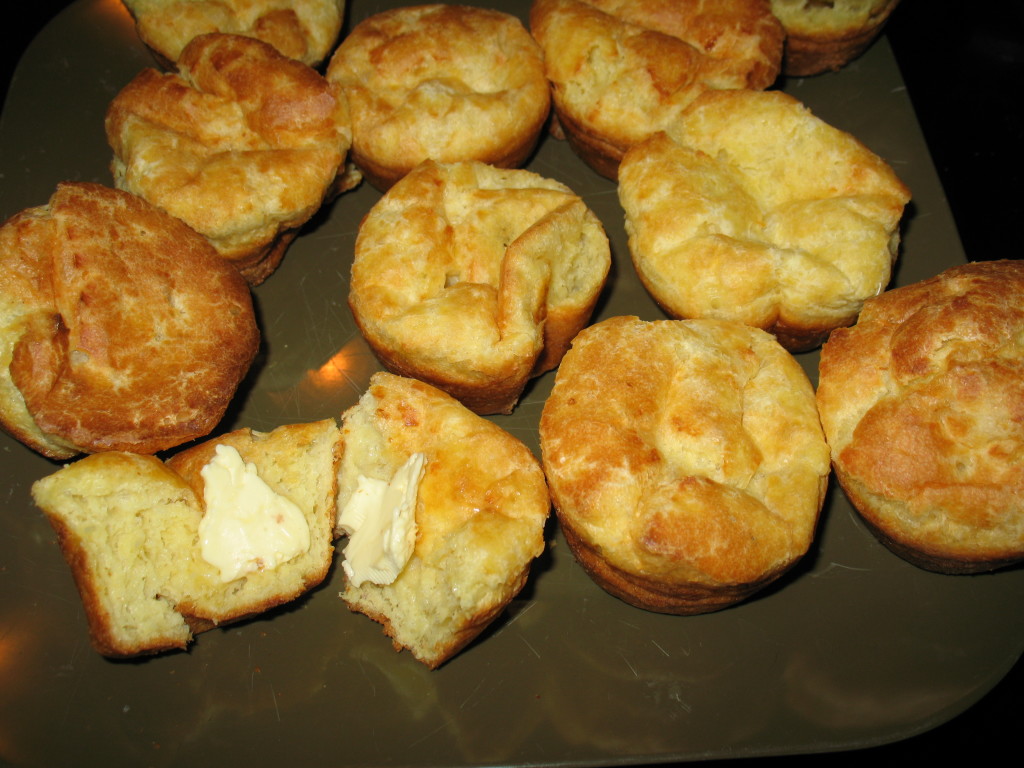 Popovers
2013-07-21 22:04:58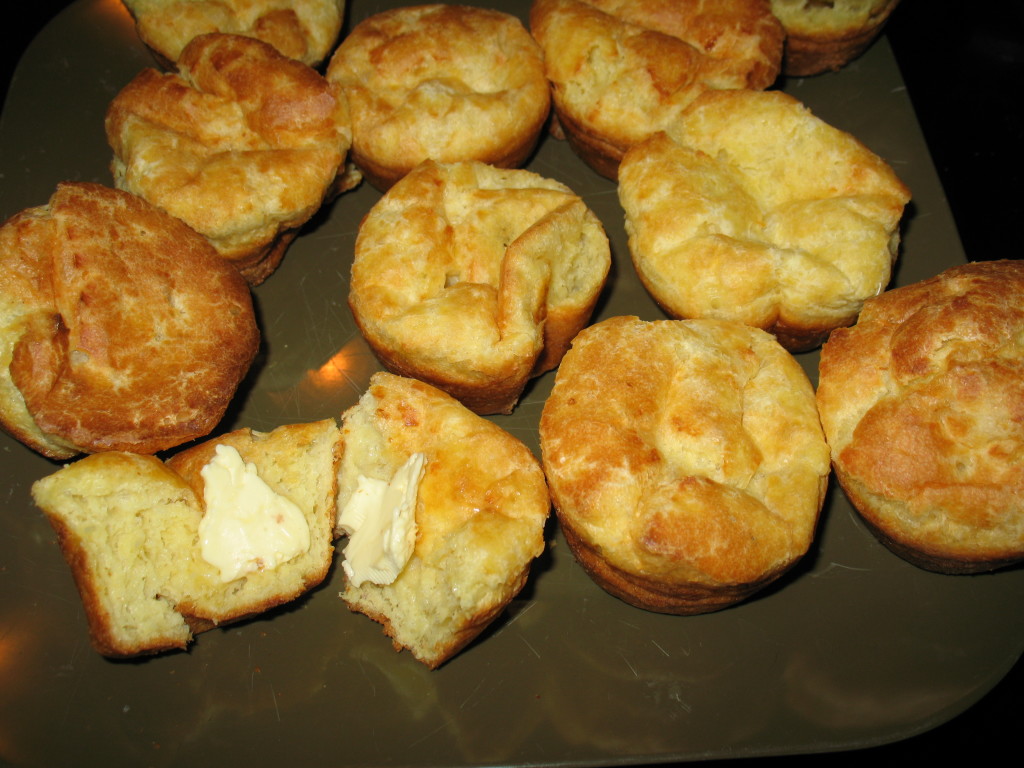 Serves 12
Light, eggy treat
Ingredients
2 large eggs
1 c. milk
1 Tbsp. melted butter
1 c. all-purpose flour
1/4 tsp. salt
Instructions
Preheat oven to 425 degrees
In a medium bowl, whisk eggs until frothy. Whisk in milk, melted butter, all-purpose flour, and salt.
Spray cups in a 12-cup muffin tin or cast-iron muffin pan generously with cooking spray.
Fill each muffin cup 1/2 full with batter.
Bake for about 20-25 minutes or until puffed and golden brown.
Serve immediately after baking. Great with butter or jam.
Notes
It is possible to have this as a freezer recipe too. You would make batter, freeze in lidded plastic container, zipper-lock plastic freezer bag or rigid freezer container, and thaw in refrigerator or place container in cold water. Then bake.
Adapted from The Complete Idiot's Guide to Easy Freezer Meals
Adapted from The Complete Idiot's Guide to Easy Freezer Meals
Central Minnesota Mom http://centralmnmom.com/