My friend Lea shared a pretty image on Facebook of a sun catcher made out of pony beads. I did a search and there were several done on Pinterest too.
We attempted the project last Tuesday with my monthly craft group and again re-visited the project with my seven-year-old this morning. To make this project, you simply need plastic pony beads and pie tins/muffin tins. I used metal, but I had seen glass pie plates used with one project on Pinterest.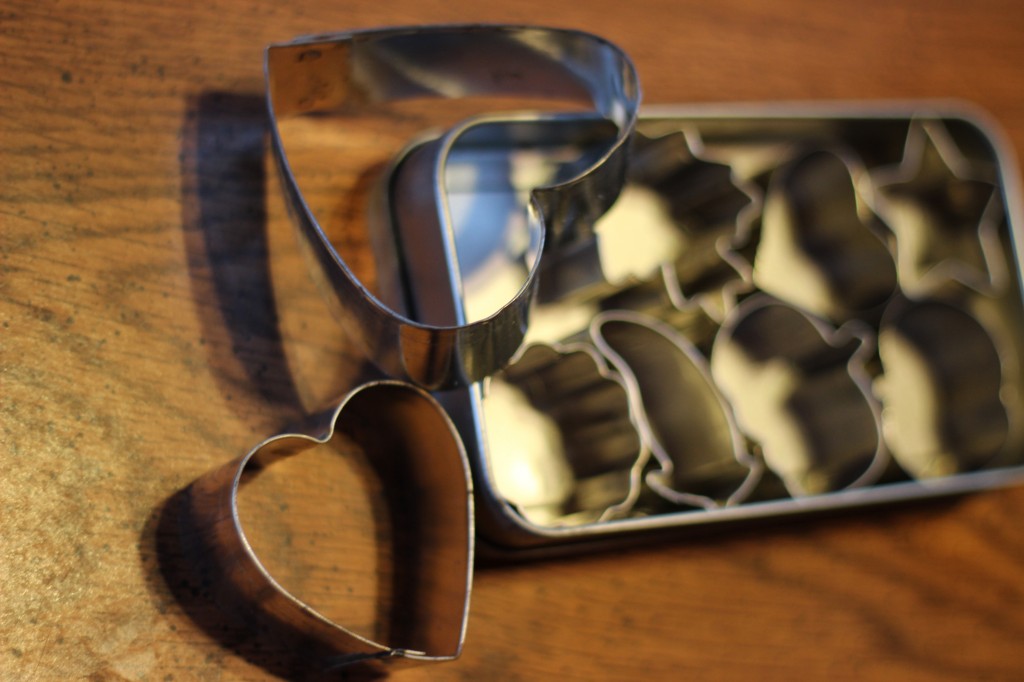 Metal cookie cutters are optional.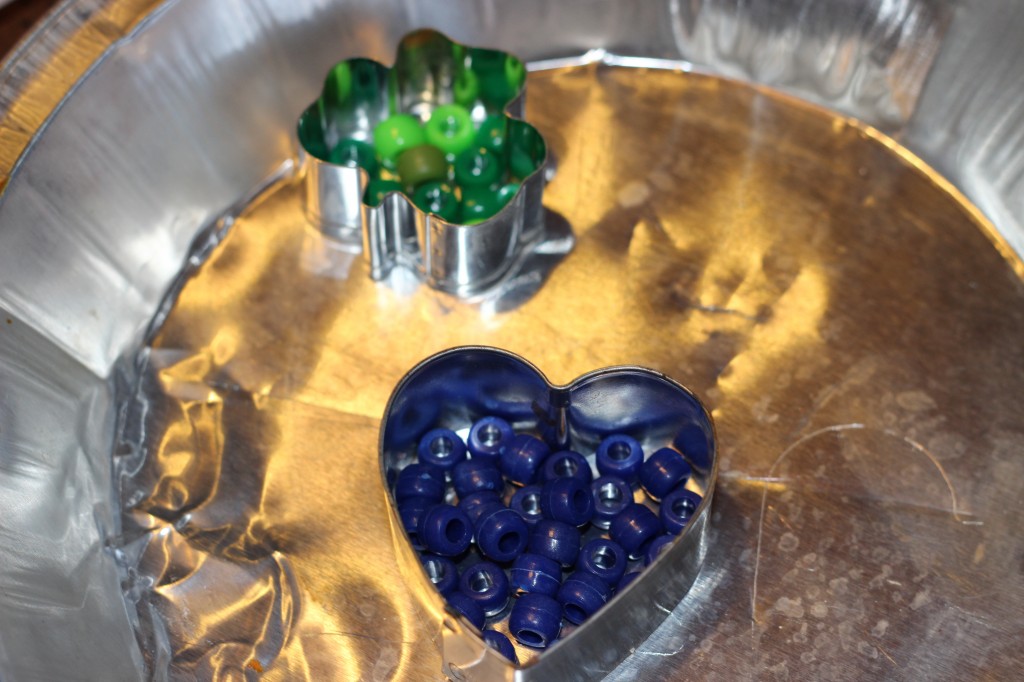 We tried a few different techniques, one was simply placing beads in cookie cutters in a used pie tin.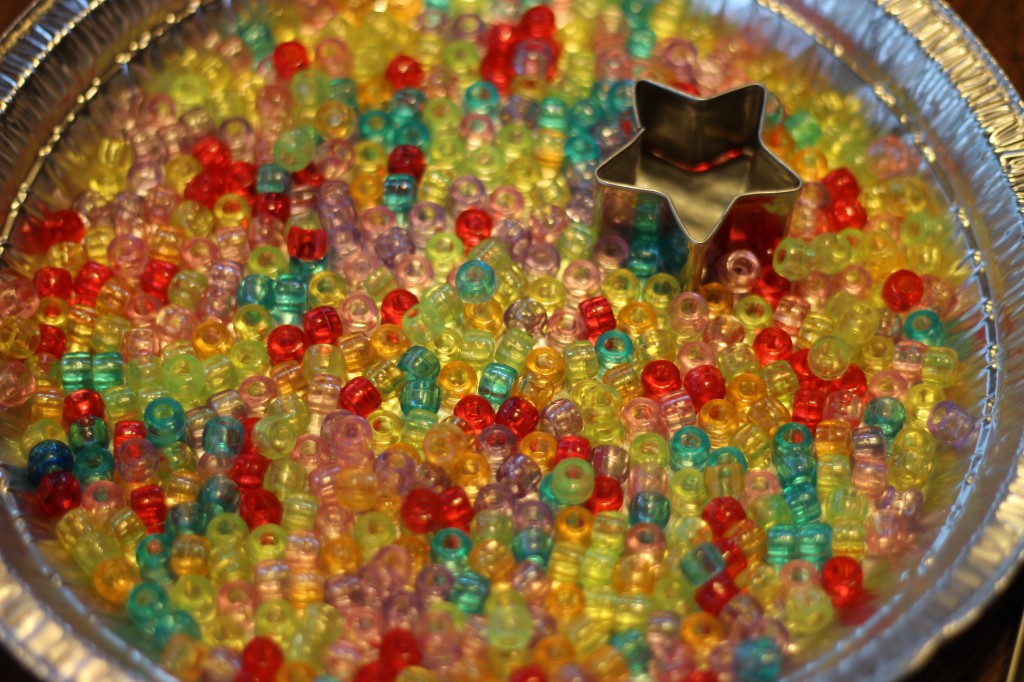 Filling the pie tin with beads and leaving a cookie cutter in. I had some small shapes from Pampered Chef.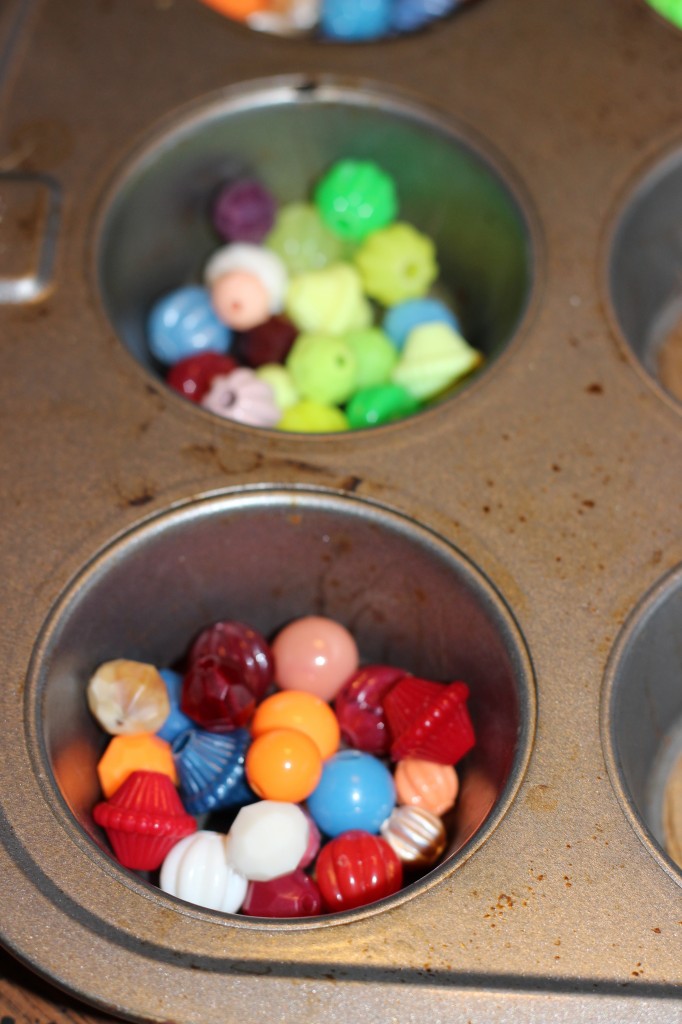 My daughter wanted to try and use up some of her large beads too.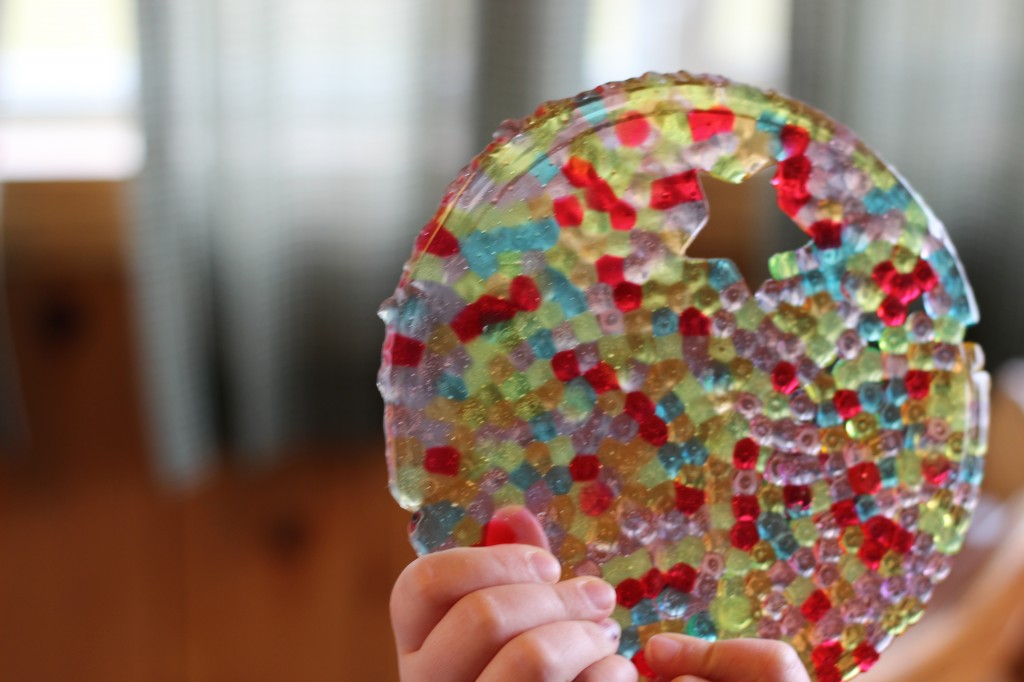 It takes a little trial and error. My pie tin circle shape could have used a few more beads around the edge and I should have rotated the pan when melting the beads. One side is better melted than the other.
Most sites say 400 degrees Fahrenheit for 20 minutes. I would consider rotating your pan at 10 minutes and it is good to check maybe at 15 minutes to see how things are progressing. You can add a few beads to fill gaps if you don't catch it too late in the baking process and I would not be neat and place the beads in with the holes all going vertical. This gave me more issues with gaps. You can be a bit messy when putting your beads in.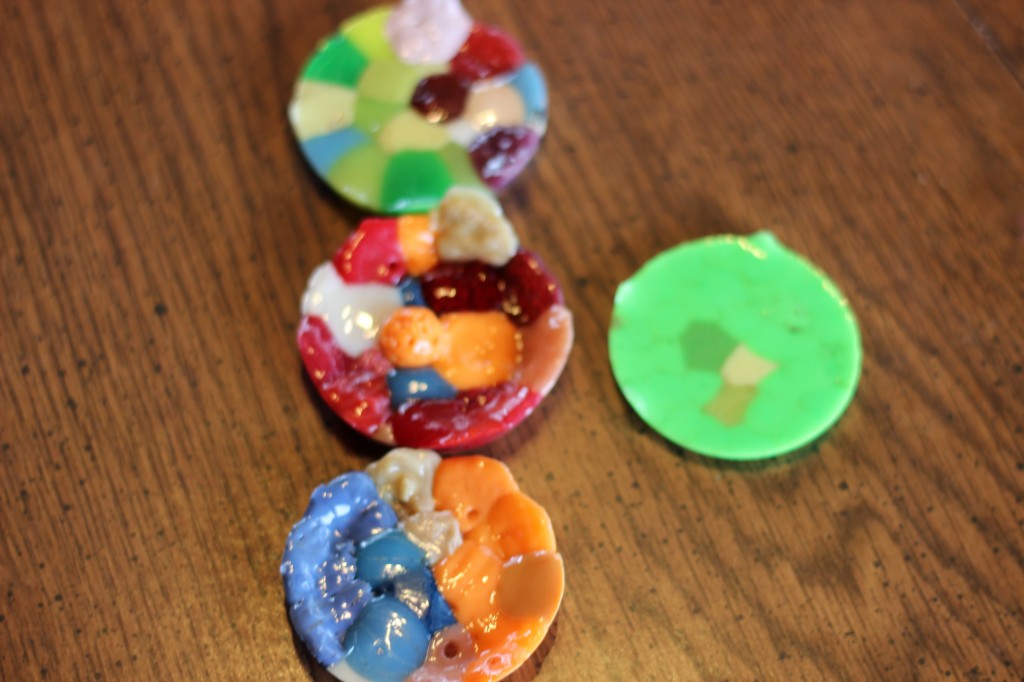 The large beads do melt, but do not look as nice.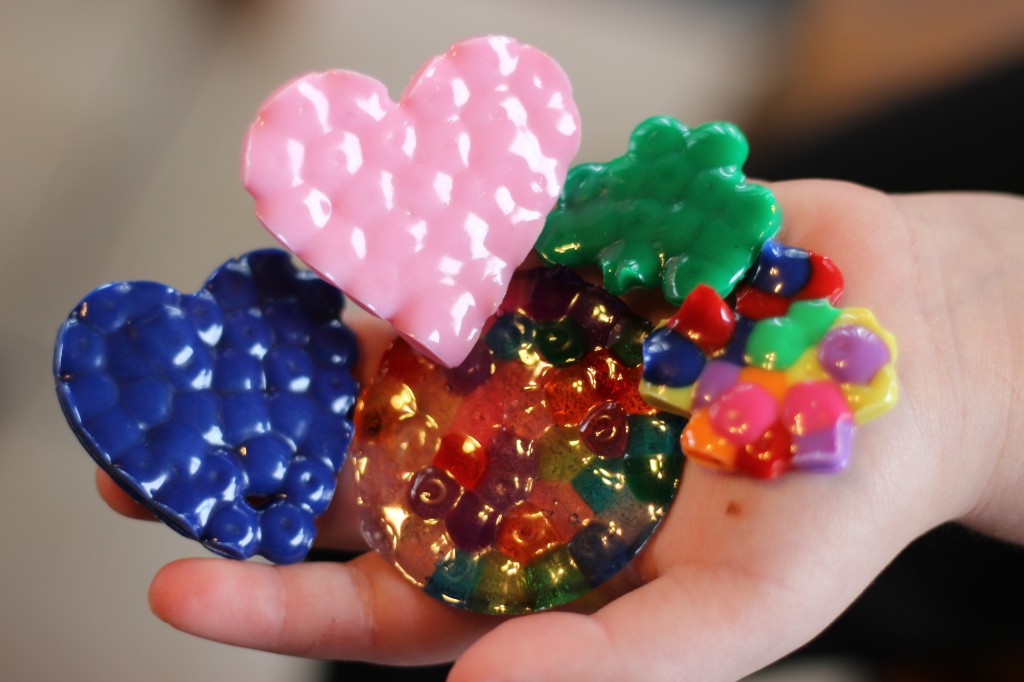 Hare are some my daughter created.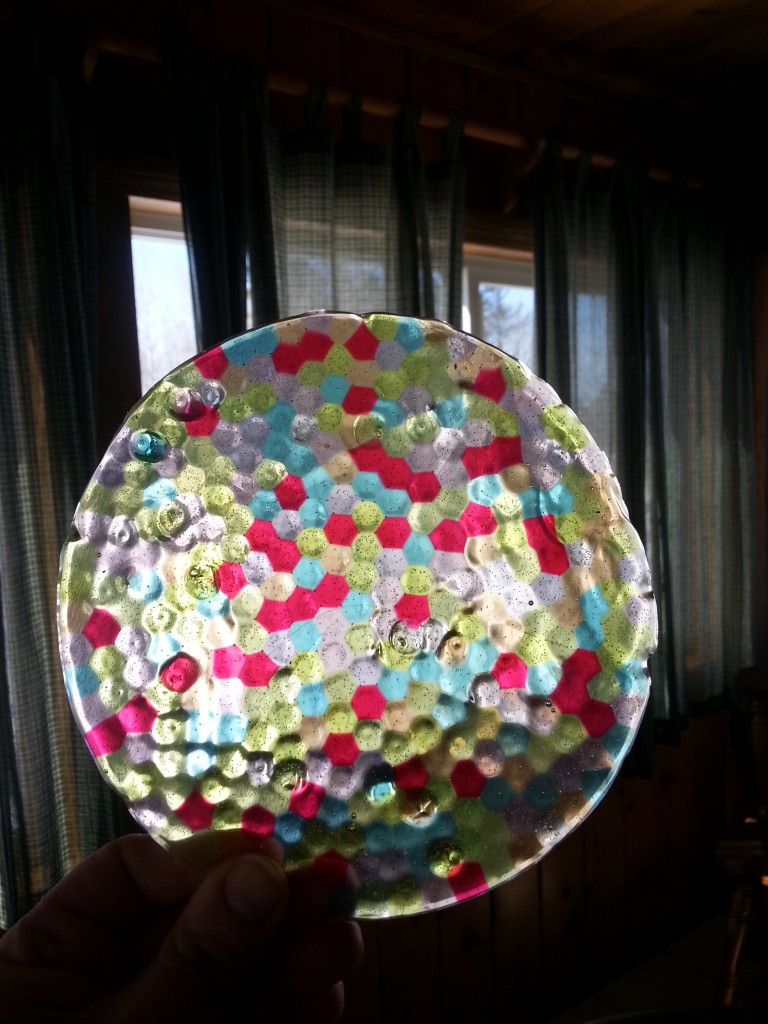 Here is my first attempt. I used "see through" pony beads from Oriental Trading company, but you can certainly use what you have on hand. One friend had glitter pony beads on Tuesday night that added a nice look too. The opaque beads can be melted, but the light won't travel through for a sun catcher. They can be used to make a mobile or other projects. I have not done this yet, but you can place your project on a block of wood and drill a hole and string with fishing line.
This is a great project to tackle as adults or with the kids this time of year. It does create a stinky odor from baking the beads so be ready to open your windows to ventilate the house. I pinned one tutorial of baking the beads on the grill to yet try and keep the smell outside.
Follow Central Minnesota Mom's board Plastic Bead/Pony Bead Projects on Pinterest.