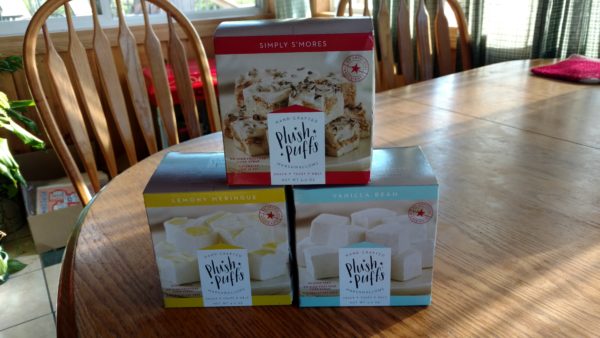 Last month we got to try a fun treat called Plush Puffs. They are hand-crafted marshmallows that are free of high fructose corn syrup and artificial dyes, are naturally low in fat, plus come in a variety of flavors.
Plush Puffs got its starting idea from a son asking his mother to try and make pumpkin marshmallows. Toasted Coconut and Chocolate Chipetta were the first hit flavors released. Pumpkin Praline was released last fall in honor of the what started this yummy product.
We were sent Plush Puffs in Simply S'mores, Lemony Meringue, and Vanilla Bean to try. These pillowy, white squares can be snacked on as is, toasted in the toaster oven, stove, or over an open flame. They can also be melted in your favorite drink. Plush Puffs can be used to make s'mores or other tasty treats too.
Since this was our first time tasting Plush Puffs, we sampled them right out of the box. Four pieces of Plush Puffs on average have 1 gram of fat and 16 g of sugar. They do not have cholesterol and contain roughly 70 mg of sodium. There are 4.5 servings per 4 oz. box.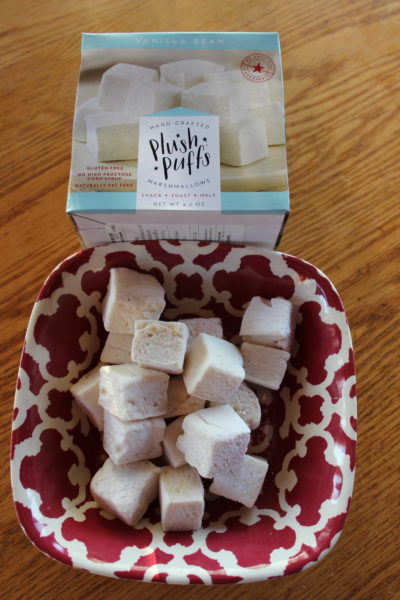 Vanilla Bean is made as the title implies, with real vanilla beans.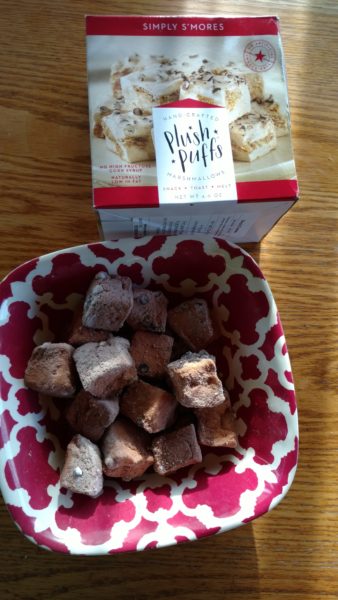 Simply S'mores uses the vanilla bean marshmallow and mixes it with all-natural pieces of graham, a dusting of cocoa powder, and then sprinkled with mini chocolate chips. This was the favorite flavor for my three children.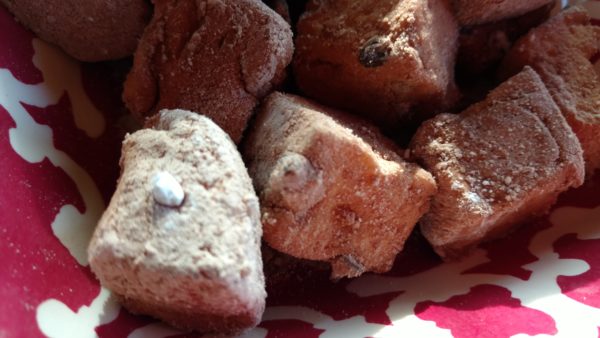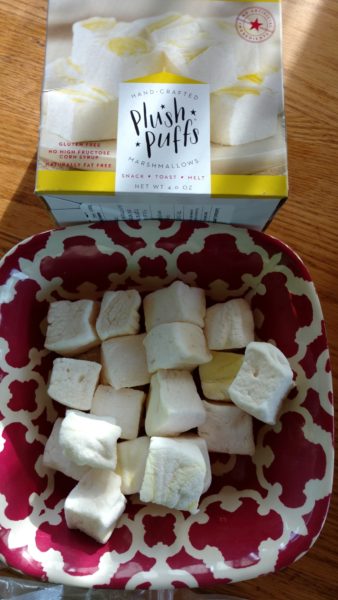 Lemony Meringue is made with natural lemon crystals so it is sweet and tangy all rolled up into one. This was my favorite of the three.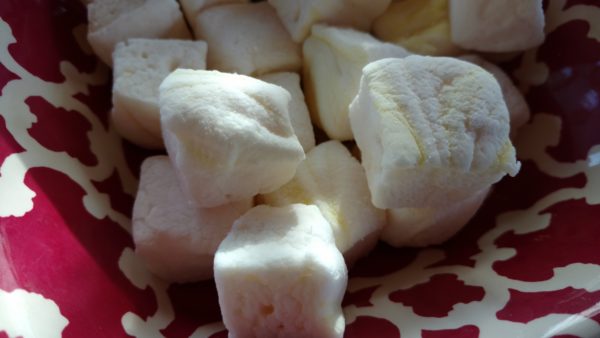 Plush Puffs in an unopened bag will last up to six months. If the bag has been opened, they can last up to two weeks in an airtight container.
This product is available in 4 oz. boxes with approximately 16-18 pieces for $6.49. There are also Mug Toppers, 2 lb. marshmallow bulk bags, a giant marshmallow that weighs almost 2 lb., and there is a marshmallow party case available.
A special variety is available for the fall season – Pumpkin Pie Plush Puffs. To find a retailer near you, please visit the Plush Puffs Where to Buy. Orders may be placed through PlushPuffs.com too.
Disclosure: I received product samples for this review. No other compensation was received. The thoughts and feelings expressed are my own.