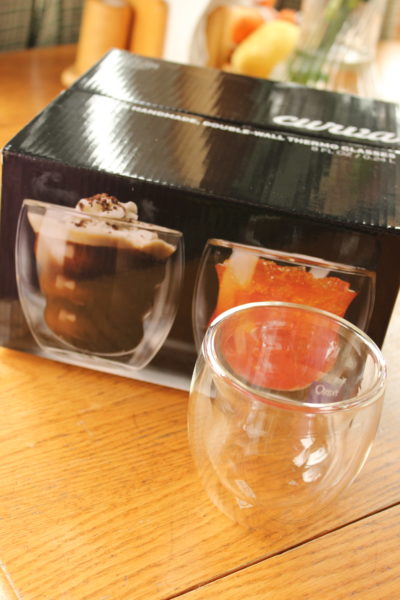 Are you looking for a better way to enjoy your hot or cold beverages? Ozeri has come out with these pretty yet functional double wall thermo glasses. They are handmade and come as a set of four.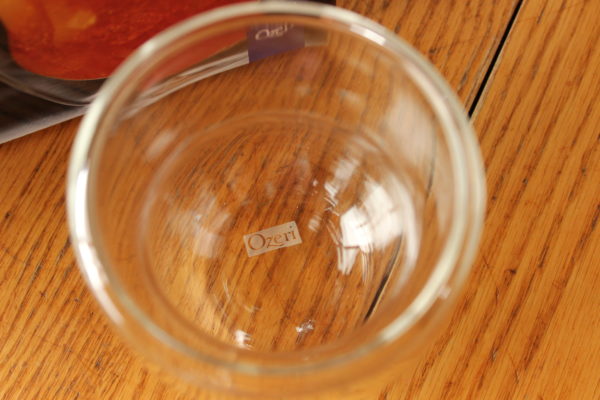 Ozeri Double Wall Glasses are great for hot coffee or cocoa (unless you are hoping to warm up your hands around the glass 🙂 ) with keeping your hands cool. Cool beverages do not develop condensation like with some other glasses also.
The glasses in this set are made of lasting, heat resistant, mouth-blown borosilicate glass. They are also resistant to acid and are not to lose their original sheen.
Ozeri Double Wall Glasses are safe for the oven, microwave, and freezer. For clean up, hand washing is preferred. They can go in the dishwasher too. Caution is recommended when placing ice in the glass or when using items like metal spoons for stirrers.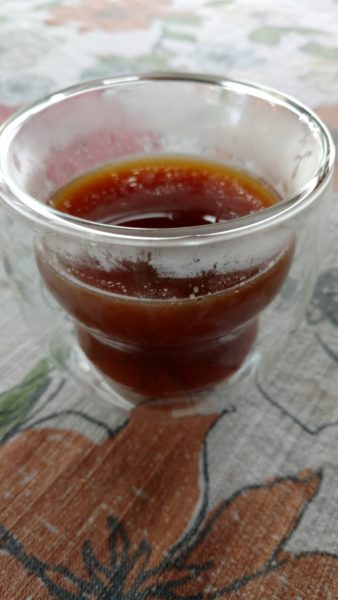 A set of four Ozeri Double Wall Glasses in 8 fl. oz. size runs $24.61 on Amazon. With being handmade, the glasses may not be completely the same in appearance. I love them for keeping cocktails cool and keeping a cup of coffee warm while sipping at home. These glasses are quite attractive and would make a pretty wedding gift too.
Disclosure: I received product samples for this review. The thoughts and feelings expressed are my own. No other compensation was received.