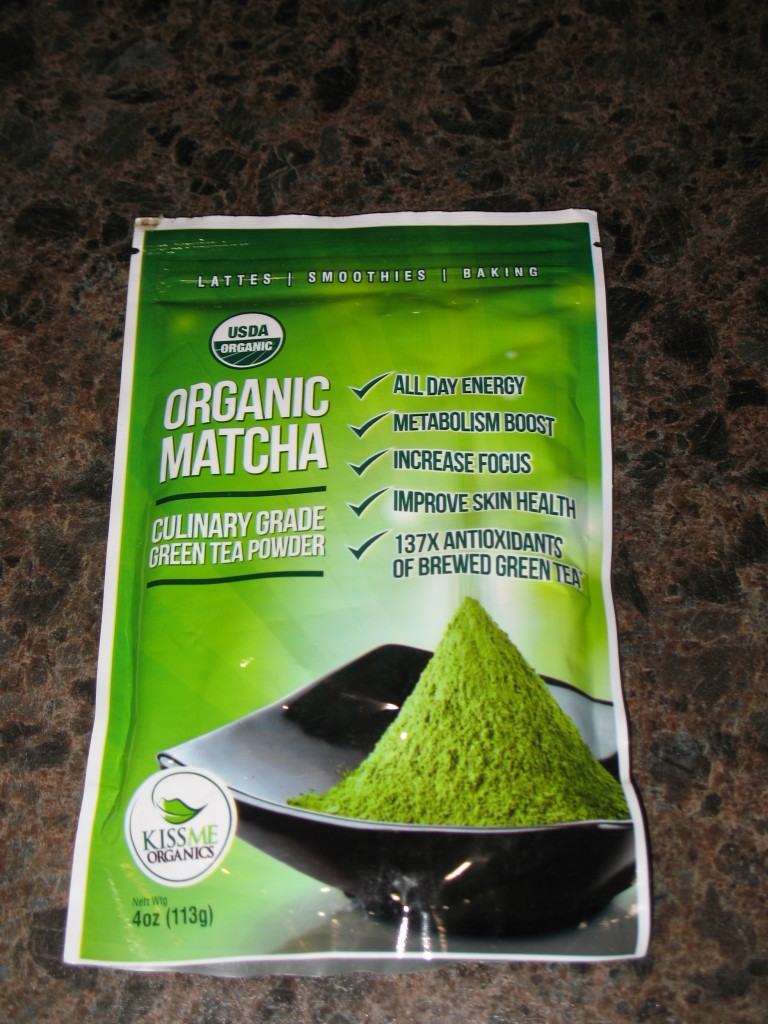 Disclosure: I got this product as part of an advertorial.
I was sent matcha green tea powder by Kiss Me Organics and it arrived late November. I was drawn to this product for the amount of antioxidants it contained and being a natural way to boost energy.
Matcha is made from green tea that is not fermented. It is made into a very fine powder. This product comes in a resealable bag, but with how fine the product is, tap it down gently before you open the bag or you may experience a matcha mess upon opening.
The green tea leaves used in the matcha are grown in the shade to keep their dark green color and contain a larger number of amino acids. To ingest the nutrients and antioxidants in a glass of matcha green tea, you would have to drink 10 glasses of regular green tea. Wow! Matcha is supposed to quadruple fat burning, boost energy, and promote relaxation and well-being from L-Theanine, one of the amino acids it has.
Now personally I often enjoy black tea that is slightly sweetened. Green tea seems kind of earthy and sometimes bitter in my own opinion. Kiss Me Organics Matcha Green Tea Powder can be used with food and other beverages so you don't have to notice the taste being so strong. It's kind of fun to color food green with matcha. I have tried Matcha Green French Toast (with wheat bread) and Matcha Orange Cocktails (orange juice, ice, and matcha powder with a small amount of water).
The French toast was my first sampling. It wasn't too bad. I did cut back the amount of matcha powder suggested in the powdered sugar that was sprinkled on top since some was already in the egg/milk mixture. It wasn't too evident by taste in the Matcha Orange Cocktail, which was pretty good, just a little bitter. It was nice that Kiss Me Organics provided a free recipe guide on how to use their product in a variety of methods.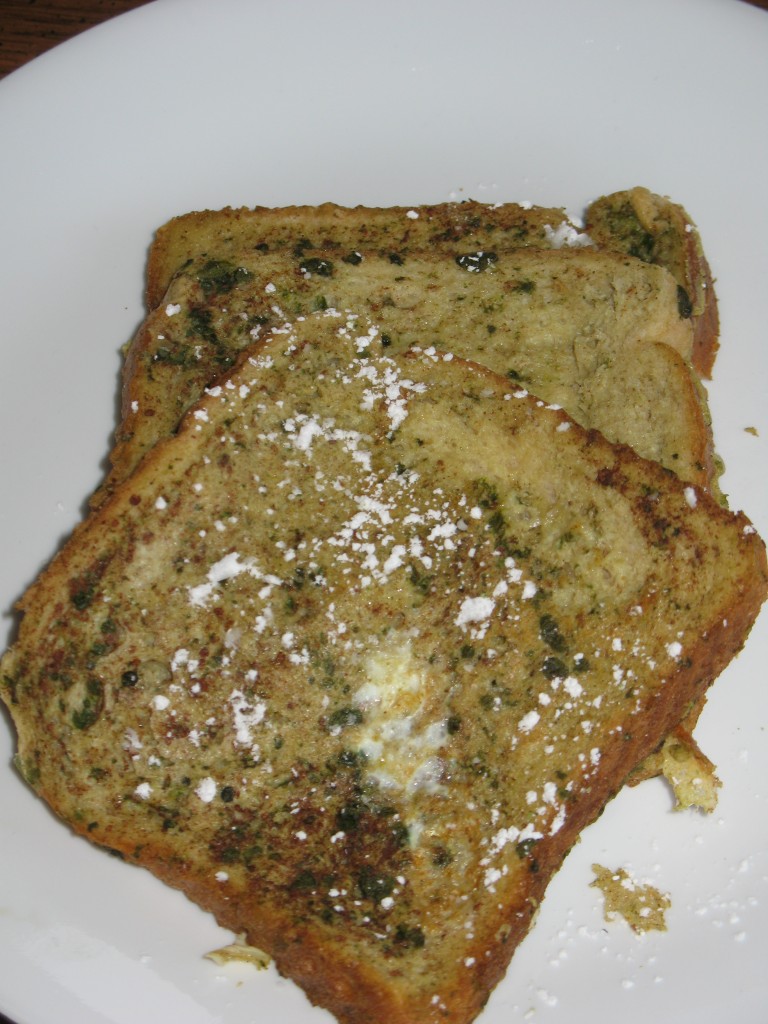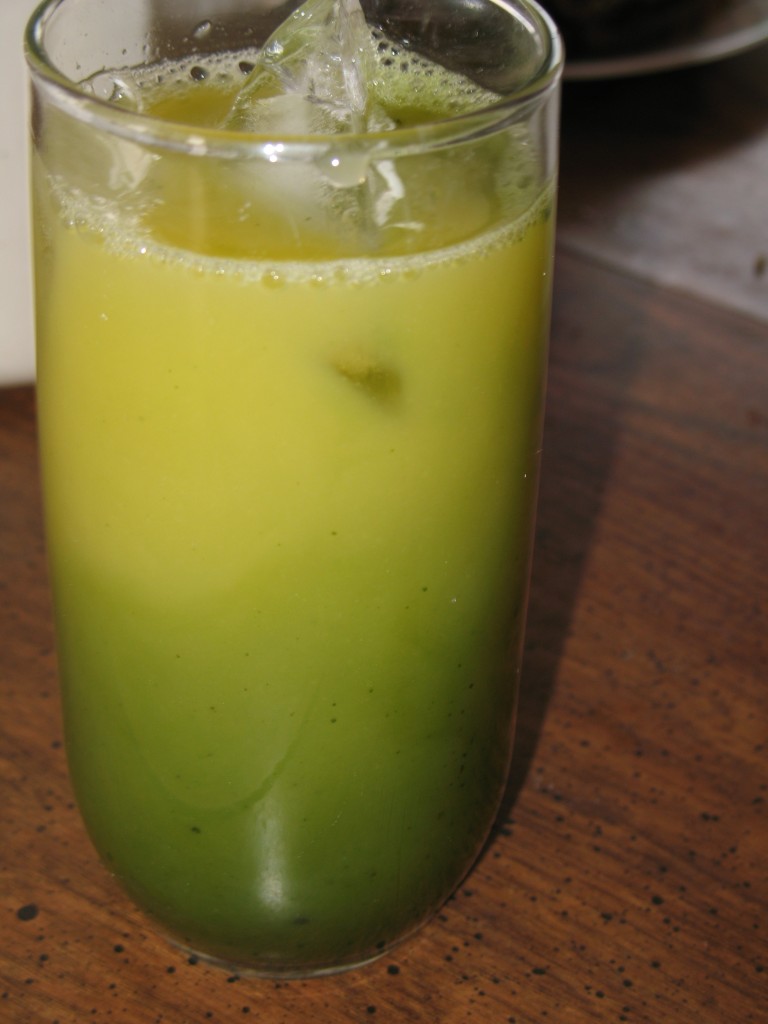 The recommended daily dose of Kiss Me Organics Matcha Green Tea Powder is 1/2-1 tsp. per day. I feel that on the days I have used it, I feel more alert yet late morning/early afternoon when my energy normally seems to slump. I'm still working on acquiring a taste for the powder because I do want to be healthy and using this product seems like a sound solution.
Kiss Me Organics Matcha Green Tea Powder is a product of China. It contains 100% USDA certified organic matcha and comes in a resealable 4 oz. bag that just needs to be stored in a cool, dark, and dry place. It is available on Amazon.com and retails for $25.00.
I received one or more of the products mentioned above for free using Tomoson.com. Regardless, I only recommend products or services I use personally and believe will be good for my readers.