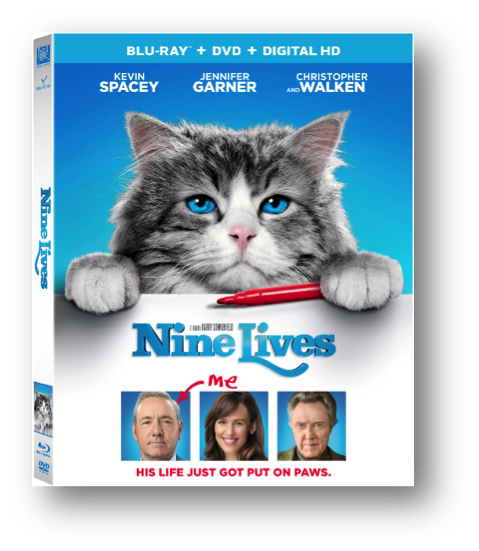 A few days ago, I sat down with my children to watch a cute movie recently out on DVD and Blu-ray called Nine Lives. It features some famous faces like Kevin Spacey, Jennifer Garner, and Christopher Walken.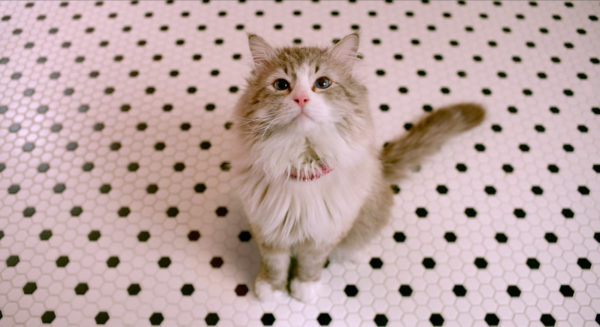 In Nine Lives, Tom Brand (Kevin Spacey) is focused on his work too much and not enough time is spent to maintain his family with wife Lara (Jennifer Garner), his pretty daughter, Rebecca (Malina Weissman), and also his ex and their son. With missing out on Rebecca's last birthday party again, Tom goes out to buy her something she has wanted for a while, a cat, his least favorite thing.
Tom walks into a magic cat shop called Purrkins where Felix Perkins (Christopher Walken) is the owner of. Oddly enough, Tom has a freak accident shortly after leaving the cat shop and lands inside the cat's body while his human body is patiently waiting in a hospital bed while in a coma. Tom needs to try to patch up some of the time he has missed and prove that he still loves his family or he might end up being Mr. Fuzzy Pants forever!
Nine Lives has a run time of 87 minutes and is rated PG.
Here are 10 Facts About Cats You May Not Have Known:
Cats eyes do not glow. They have a layer of cells called tapetum lucidum behind the retina. These cells are filled with a chemical called guanine. This chemical reflects light and causes they eye to appear like it is glowing. Reflecting light makes it easier for cats to see in low light. Dogs also have this adaptation.
Cats have over 20 muscles to control their ears. With that in mind, they can rotate their ears 180º.
They typically have five toes on each front paw, but only four on the back ones. Having extra toes is termed "polydactyl".
Cats rub to show affection and to also mark their territory with the scent glands on their face. They also have scent glands on the pads of their feet and with the two anal glands that are one on each side of the rectum.
Cats were brought to the Americas from Europe in the mid 1700s to get rid of rodents.
Our normal resting heart rate for a human is 60-100 beats per minute. A cat's heart beats nearly twice as fast as a human heart, at 110 to 140 beats a minute.
The sensitivity to catnip is an inherited trait.
Cats can get some illnesses that are similar to ours. They are susceptible to over 200 hereditary disorders like us. There is Feline Immunodeficiency Virus which is like HIV is to people and they are prone to obesity like us.
Kitties are one of the few animals that do not have a sweet tooth due to a defective gene. I wish I had that!
Cats are fastidious groomers. They spend easily 20% of their day grooming and they will groom you too to show affection.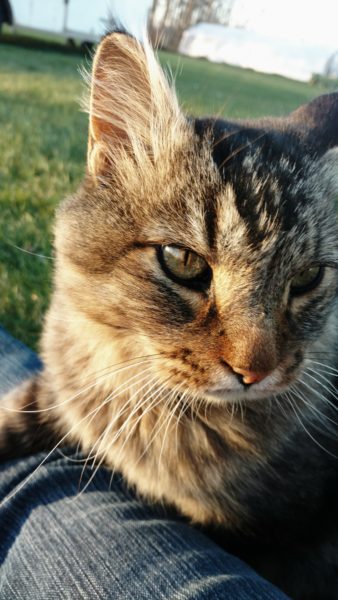 Giveaway:
One reader will win a copy of Nine Lives on Blu-ray/DVD Combo. You must be 18+ to enter and a residents of the USA. Please use the Rafflecopter form below for entry options. Thank you!
Disclosure: I received a copy of Nine Lives for this review. No other compensation was received for this post.