Can you believe it? Mother's Day is already this next weekend! Here are a few items that special lady in your life might enjoy.
ToiletTree Products, manufacturer and designer of bath products, carries this LED 7x Magnified Mirror and Tray. The mirror magnifies your skin up to 7x. It requires a couple AAA batteries, but then you have a lighted LED ring around the mirror for illumination and there are no annoying cords. The Magnified Makeup Mirror is priced at $29.95. Store your most used makeup, hair accessories, or jewelry, so you know right where to find them when you need them.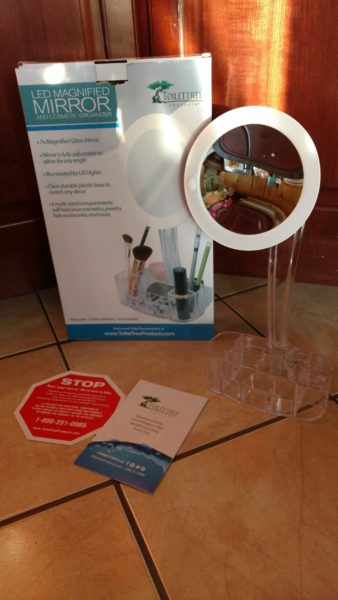 There is an organizer at the base with 9 compartments.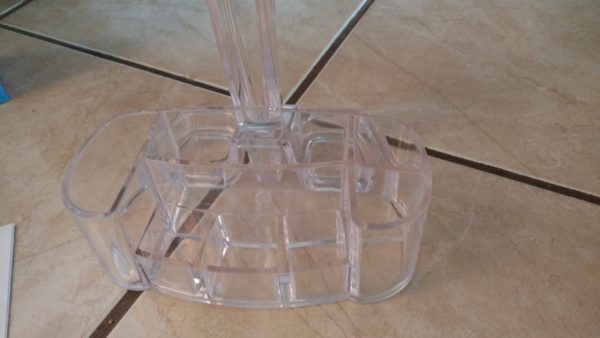 The back of the mirror does have a pivot to change the angle.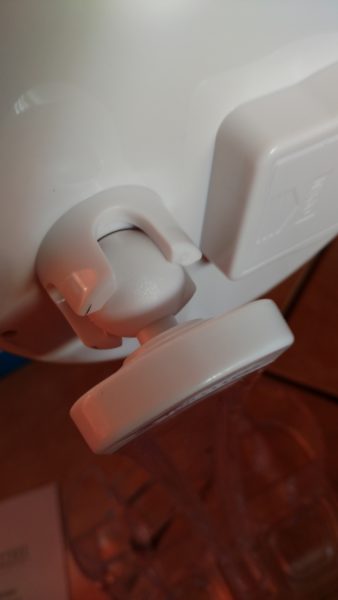 Here is the mirror illuminated by the light so no more annoying shadows on the face. On the left side of the light ring, there is an on/off switch.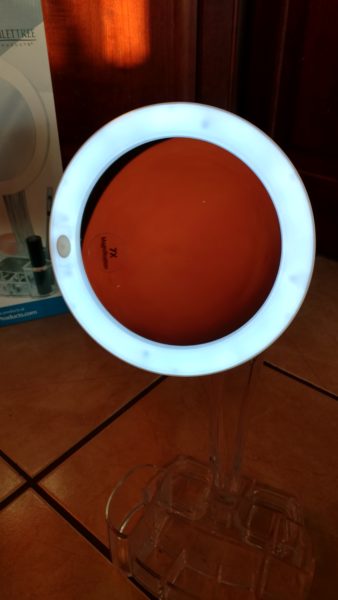 Where to buy: ToiletTree Products LED 7X Battery Operated Magnified Makeup Mirror with Cosmetic Organizer Base, 2.7 Ounce
can be purchased on Amazon, Brookstone.com, and the company website, toilettreeproducts.com.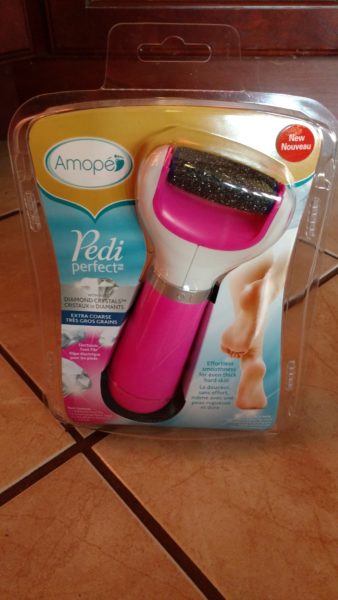 I forget to exfoliate my heels until it is sandal season and then I have to take care of my awful mess. Amopé Pedi Perfect Electronic Foot File with Diamond Crystals is an electronic foot file to help create smooth, soft skin. This foot file has finely ground diamond crystals to work hard at removing dead skin.
4 AA batteries are included.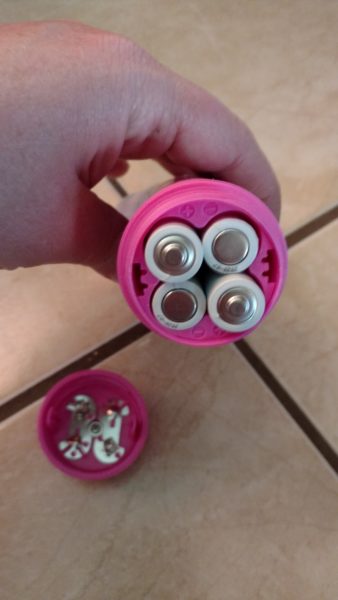 The Pedi Perfect comes with a roller head cover for simple storage. The on/off switch is the silver band at the neck of the device and this is simply changed by lightly twisting the band. This unit is not waterproof. The head can be detached and cleaned.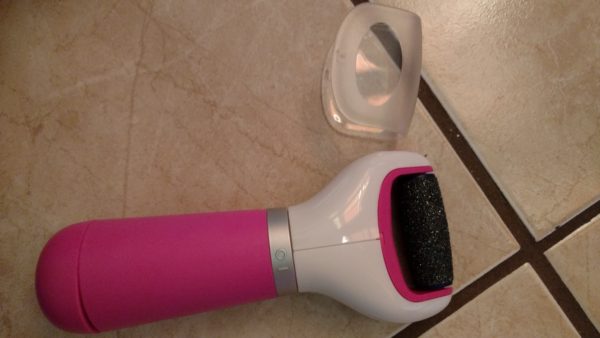 Where to buy: The Amope Pedi Perfect Electronic Foot File, Extra Coarse
is available at drugstores and retailers nationwide including: Target, Walmart, Walgreens, Rite Aid, and Amazon.com for $36.87 – $49.99.
If I get a free moment, one of the things I enjoy as a mom is reading and learning how to do new things. Here are some fun reads published by Ulysses Press.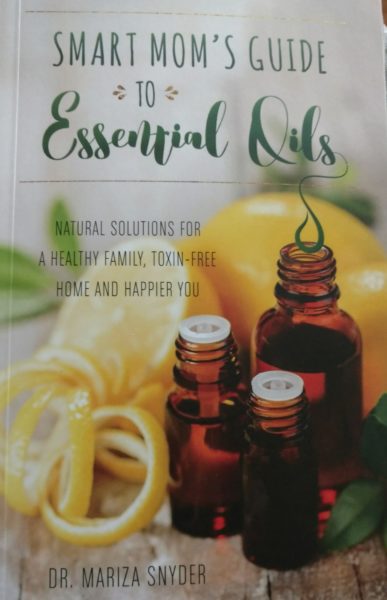 Smart Mom's Guide to Essential Oils
Suggested Retail: $15.95
ISBN: 978-1-61243-646-3
Pages: 216 page
Essential oils are a great method for natural healing and toxin free cleaners in the home. This book offers 200 recipes using essential oils for daily needs. There are recipes for homemade cleaners, beauty care, and improving health. It's a great reference for essential oils without pictures by Dr. Mariza Snyder!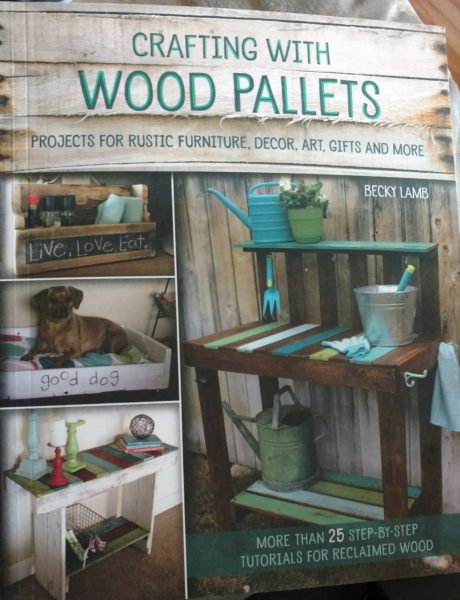 Crafting with Wood Pallets
Suggested Retail: $16.95
ISBN: 978-1-61243-488-9
Pages: 128 pages
Wood pallets are extremely trendy right now. Now you can create pallet wood projects in the comfort of your own home at a fraction of the cost. This title has colorful photos and helpful tips on dealing with salvaged wood. Becky Lamb, the author, will help you create a personalized touch on every project. There are projects of varying experience levels included.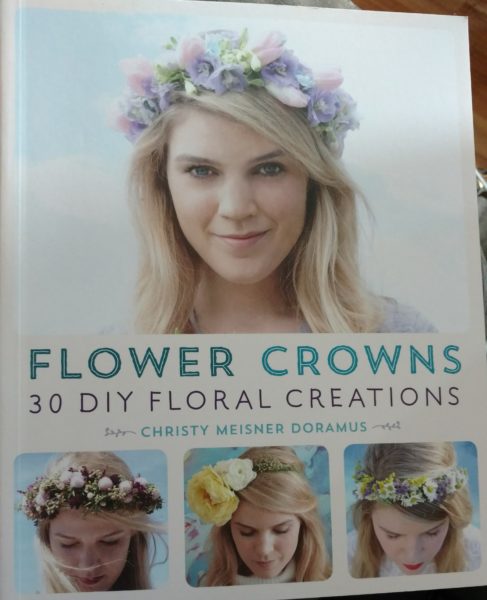 Flower Crowns: 30 DIY Floral Creations
Suggested Retail: $16.95
ISBN: 978-1-61243-447-6
Pages: 144 pages
Got an upcoming wedding or maybe a summer concert? Flower crowns have become very popular. Learn tips and tricks from author Christy Meisner Doramus on how to make your own beautiful creation. Christy will show you how to make faux flower hair clips and flower crowns with great color images included.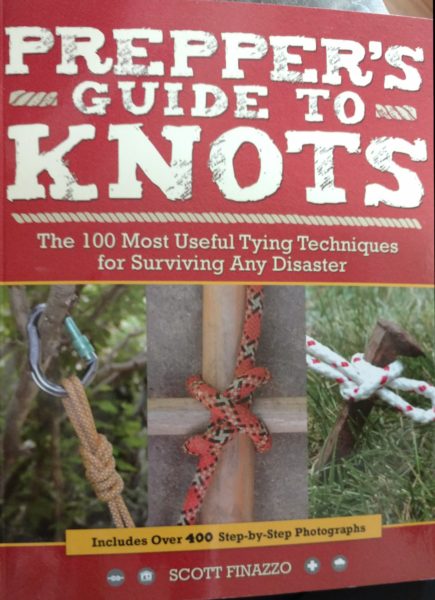 Prepper's Guide to Knots
Suggested Retail: $14.95
ISBN: 978-1-61243-598-5
Pages: 160 pages
Years ago at college, I had to learn how to create different knots to then use animal restraint during my vet tech days. I am no longer in that field, but knots are still very important on a boat, securing a tent, and even saving lives. This guidebook written by Scott Finazzo features several black and white images with detailed step-by-step instructions. Scott was a firefighter for almost 20 years and is serving as a lieutenant for the Overland Park, Kansas, fire department.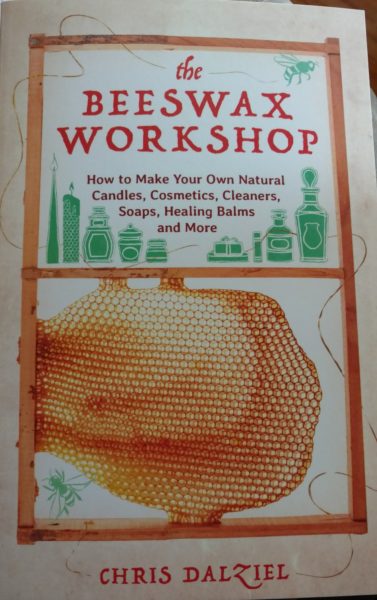 The Beeswax Workshop
Suggested Retail: $14.95
ISBN: 978-1-61243-648-7
Pages: 312 pages
I have fallen in love with beeswax over the last few years. It's great in a moisturizer or even a DIY lip balm. I've made those two items for myself and for those in my family. Now you can learn how to make these two items plus much more.
The Beeswax Workshop showcases over 100 recipes that you can gift to others, make beauty items, or even household cleaners. Black and white images are scattered throughout the informative pages of this book. Beeswax helps hold in moisture and is high in vitamin A. It has small amounts of pollen and propolis collected by the honeybees mixed in it too.
Chris Dalziel is a teacher, author, gardener, and herbalist with over 30 years growing herbs and creating herbal remedies, skin care, soaps, and candles. You can check out her blog at JoybileeFarm.com.
Where to buy: please visit Ulysses Press website or visit book retailers nationwide.
Disclosure: I received product samples to try and review for this posting. No other compensation was received. The thoughts and feelings expressed are my own.