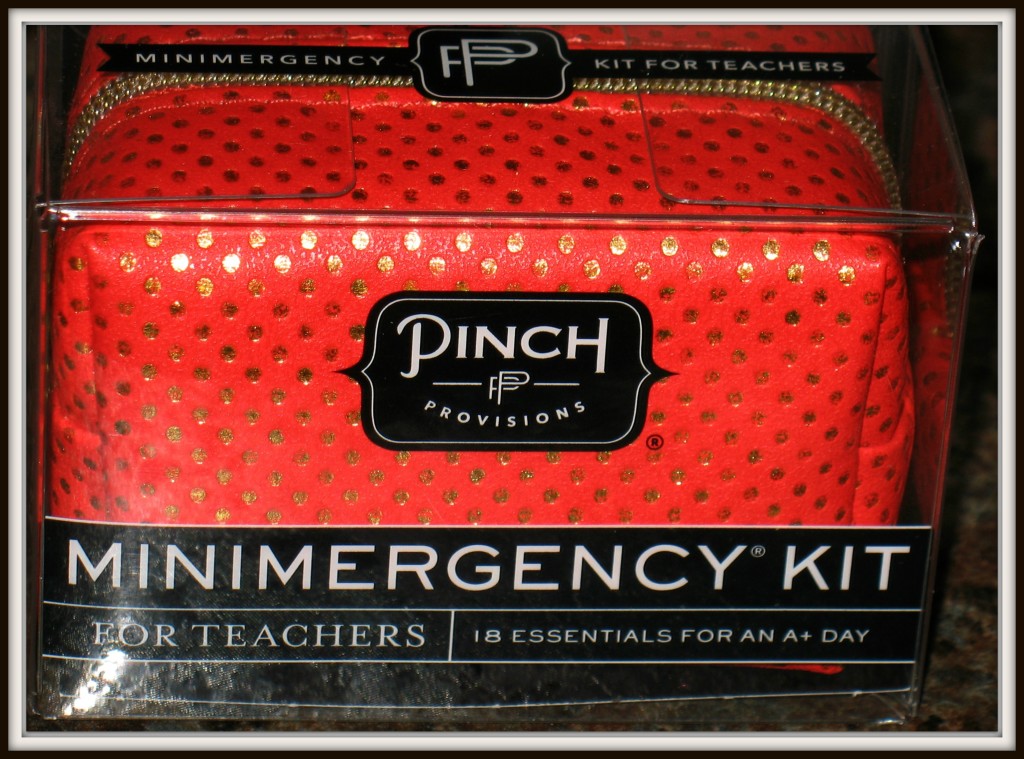 Teachers are amazing people. They share their knowledge, inspire, and are even there to help take care of the boo-boos. Pinch Provisions has created the Minimergency Kit for Teachers, a mini kit to help teachers have an A+ day.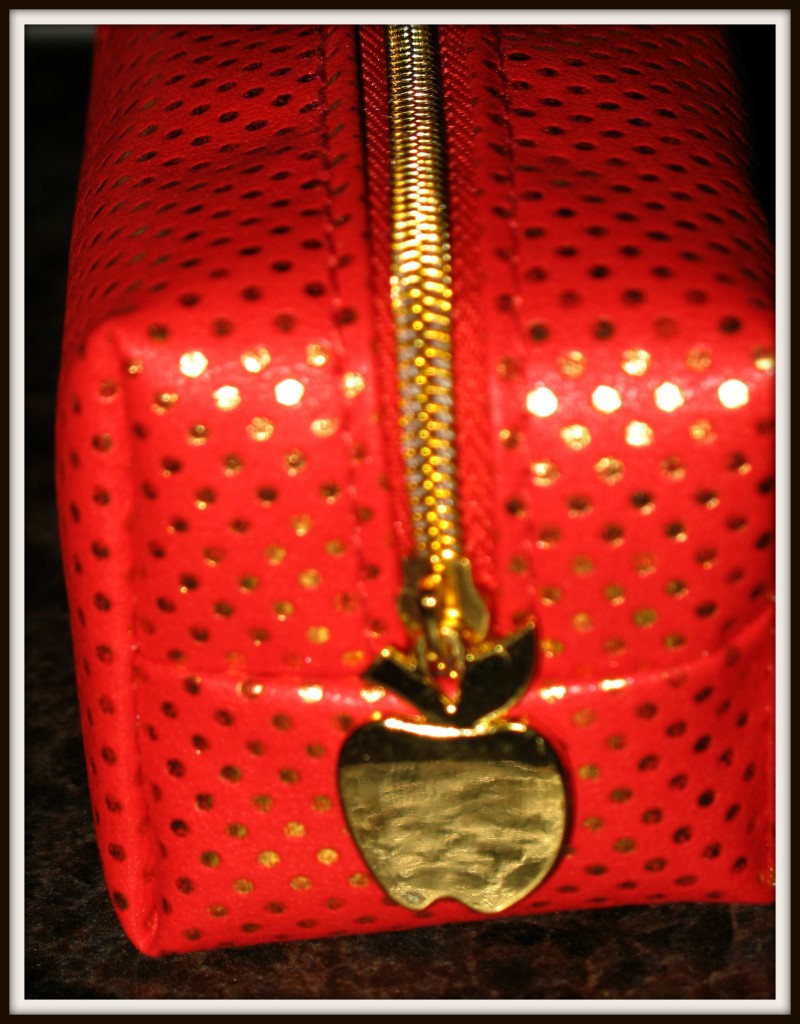 The kit comes in a cute red and gold polka dot pouch with apple charm zipper. This bag measures 3.5″ x 2 " x 2″.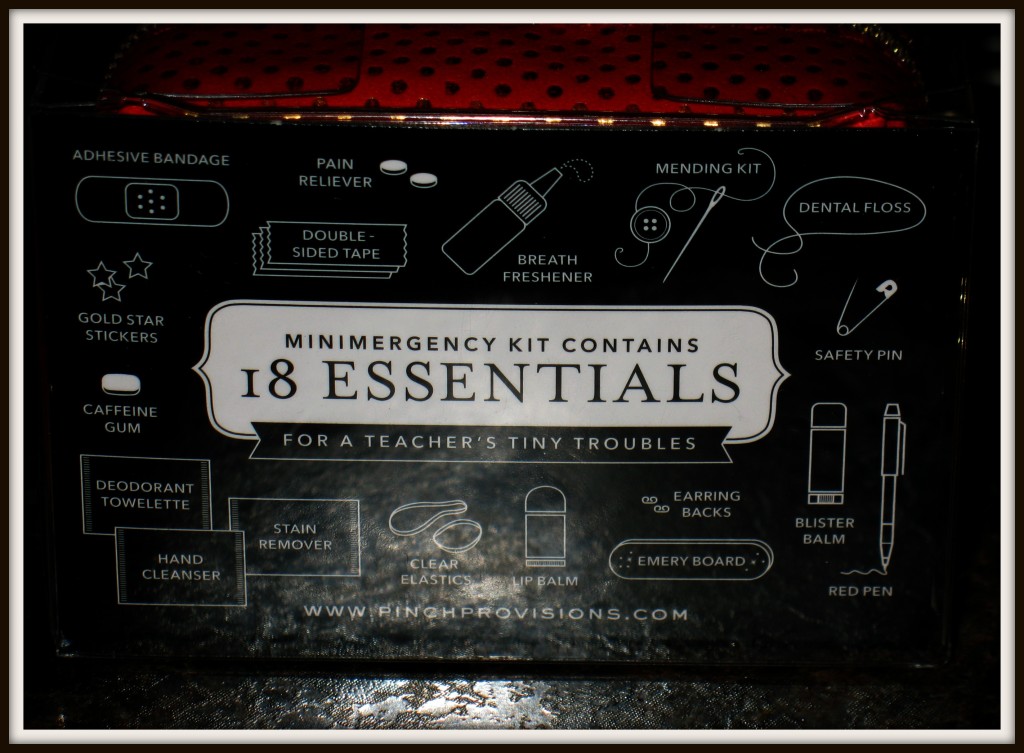 The Minimergency Kit for Teachers includes
Gold star stickers
Red mini pen
Emery board
Caffeine gum
Lip balm
Clear elastics
Stain remover
Hand cleanser
Deodorant towelette
Blister balm
Safety pin
Adhesive bandage
Pain reliever
Double-sided tape
Earring backs
Breath freshener
Mending kit
Dental floss

A little bit of everything is included in this pouch to help make your teacher's day a little brighter.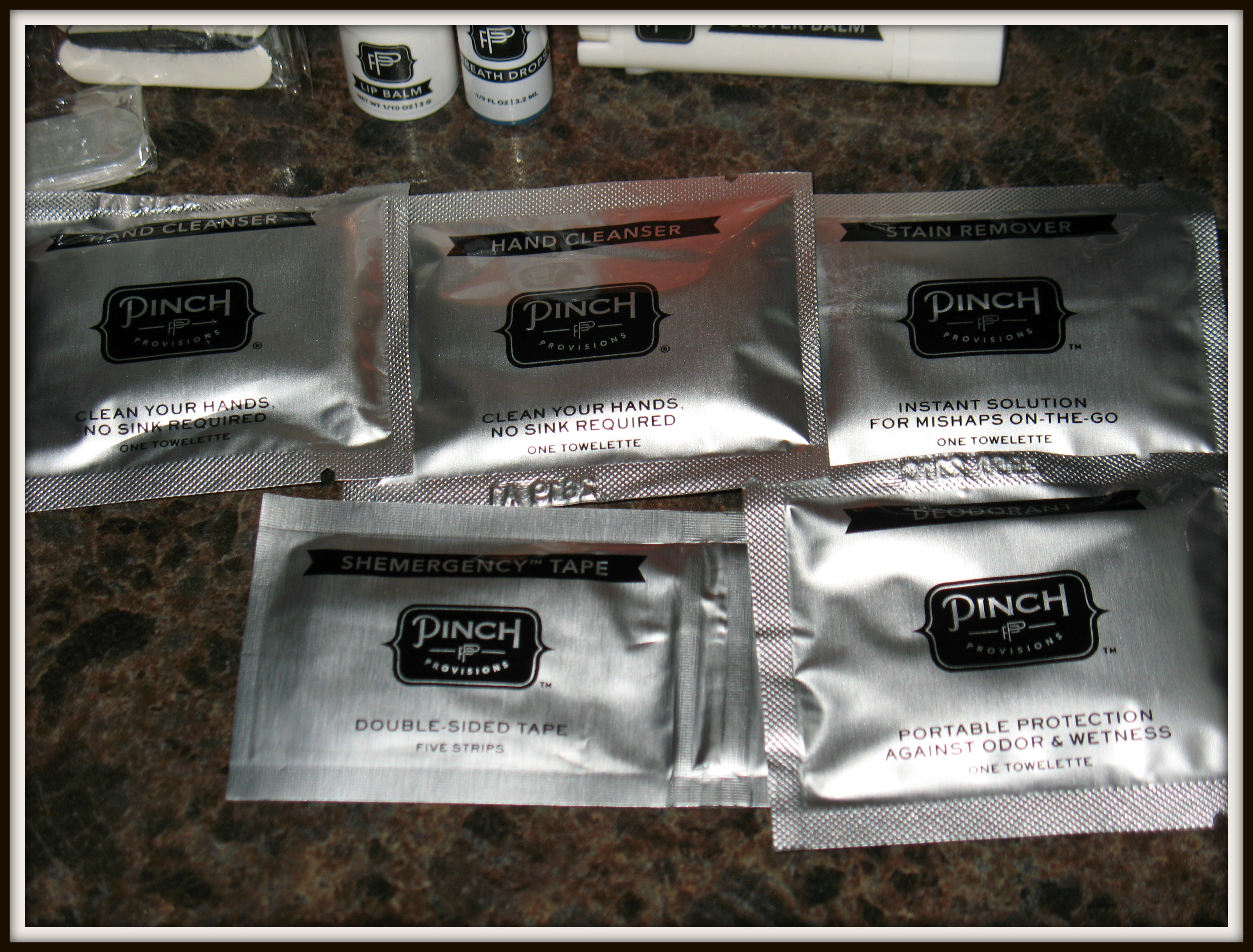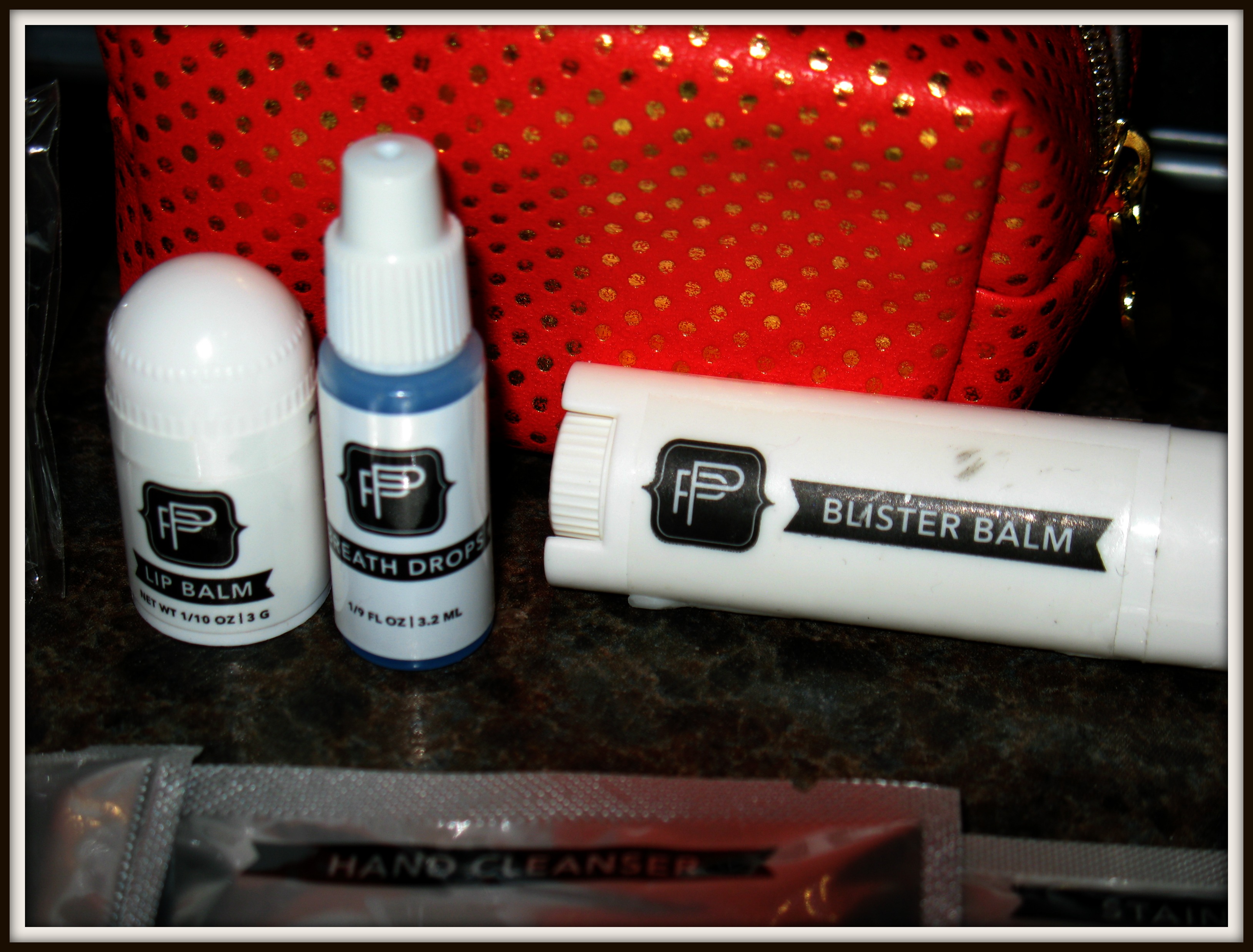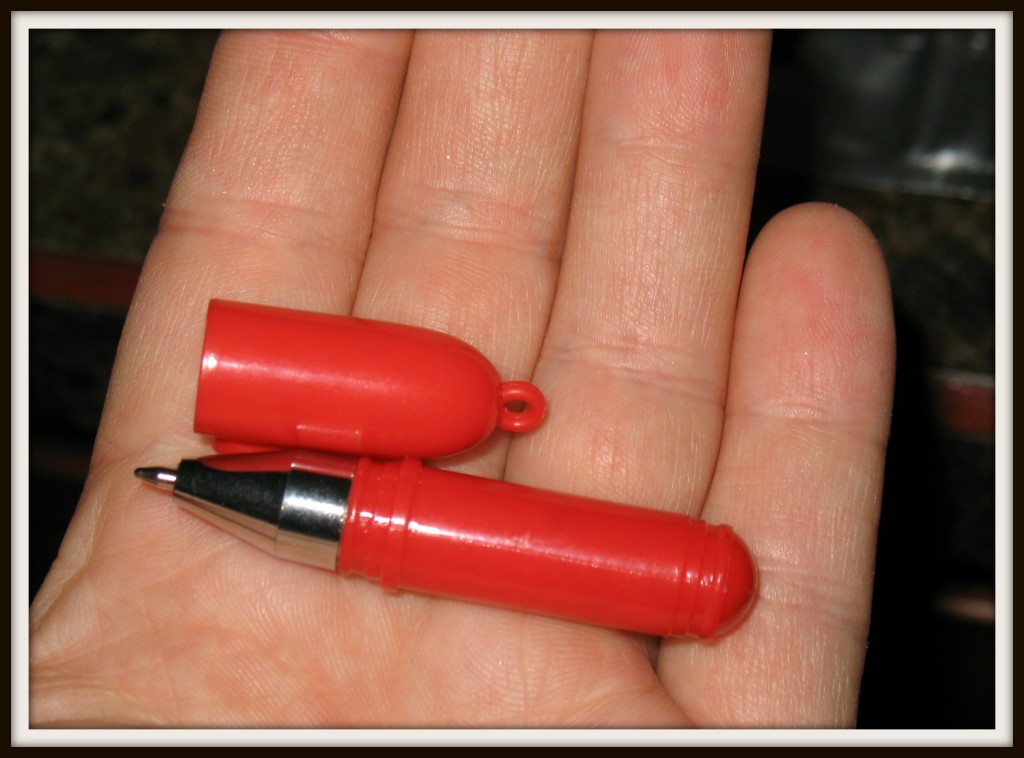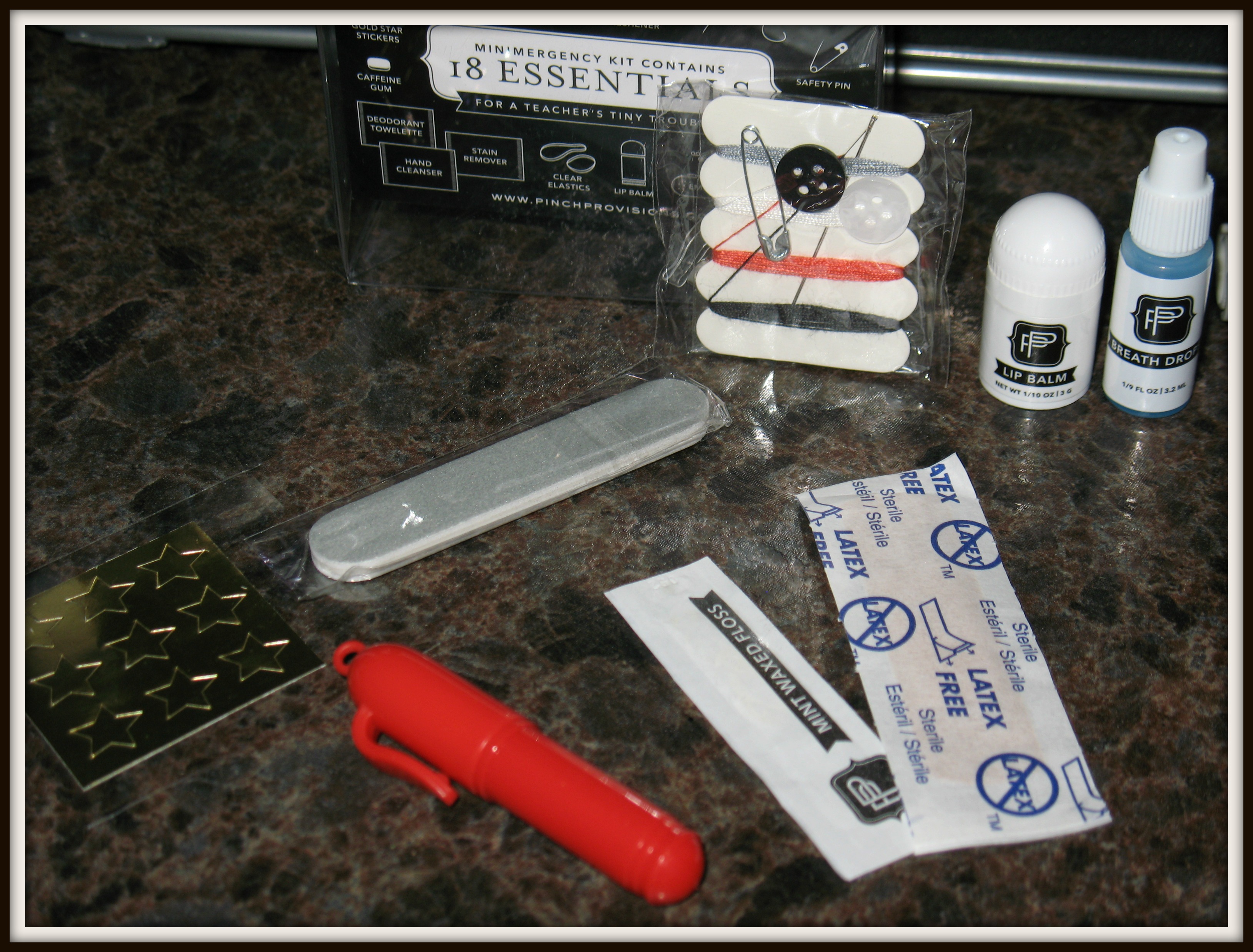 The earring backs and clear elastics are located on the back of the mending kit packet.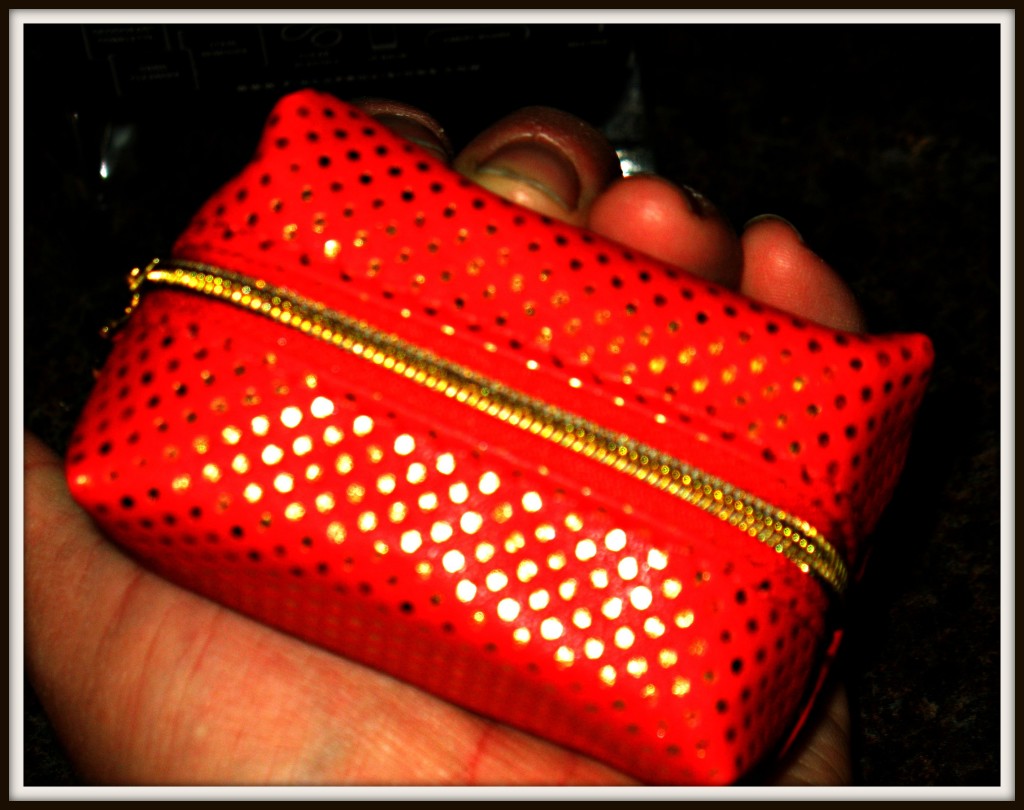 The Minimergency Kit for Teachers is very portable. When you read the list of contents and then see the size of this pouch, you will be amazed by how all the items fit in this kit.
This kit retails for $15.00. To learn more about the Minimergency Kit for Teachers, please visit www.pinchprovisions.com.
Pinch Provisions on Facebook
Pinch Provisions on Twitter
Pinch Provisions on Pinterest
Pinch Provisions combines the sensibility of a fashion brand with the function of a general store. It is a Chicago-based mother-daughter company that creates chick and useful personal care kits for women and the men they love.
Disclosure: I received the Minimergency Kit for Teachers for this review. The thoughts and feelings expressed are my own. No other compensation was received.