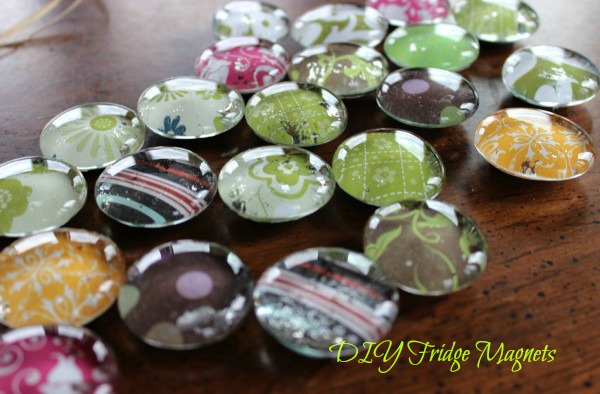 Every year I tell myself that I am going to get on top of Teacher Appreciation Week and make something awesome for my kids' teachers. I procrastinate and this was part of their gift this year – homemade magnets. All you need is some patterned scrapbook paper, half circle dome glass cobochons, magnets (found mine on Amazon.com), a foam brush, and Modge Podge and E-6000.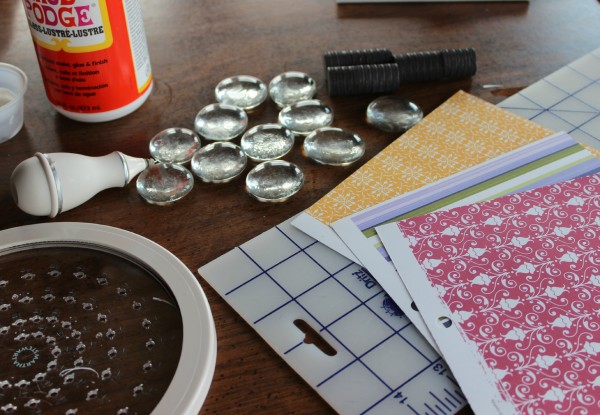 I was hoping I had a punch in the right size, but I didn't so I had to use a Martha Stewart Simple Circle Cutter. Since the edges on the cobochons are beveled, you will want to cut your paper slightly smaller than the size of the cobochons you are using. If you use a circle cutter like me, you will want to have cardboard or a matt for cutting underneath your paper. My cobochons were 1.5″ so I did 1 3/8″.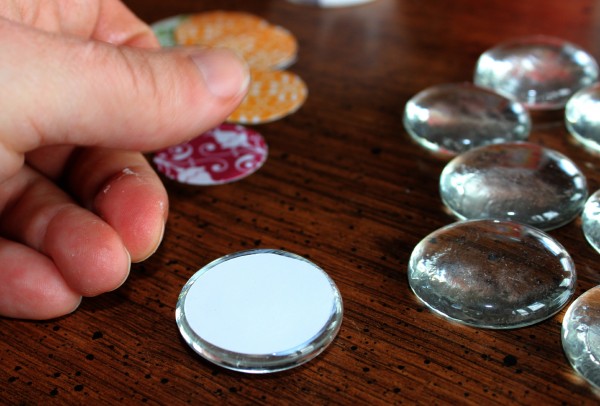 First you will want to cut the circles out of scrapbook paper and make sure they are the appropriate size for your glass cobochons.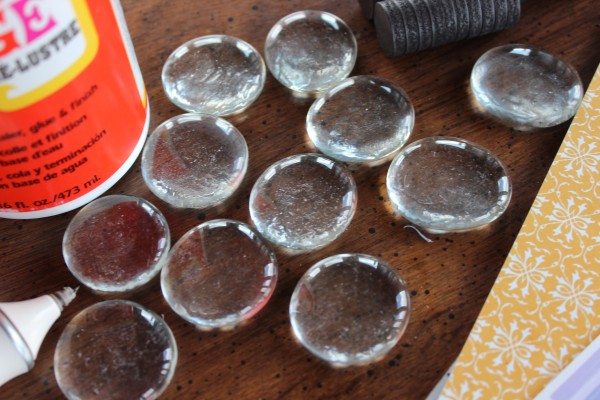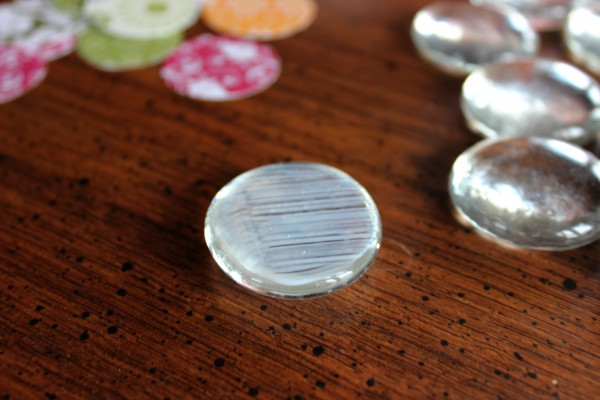 Apply an even coat of Modge Podge to the flat side of the cobochon. I used Modge Podge in a luster finish. I think Modge Podge in a matte finish would be fine too.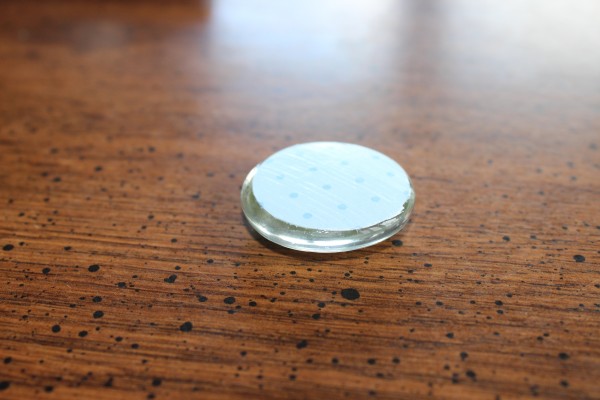 Apply the scrapbook paper circle to the wet Modge Podge back and then apply another layer of Modge Podge to the back of the paper. The Modge Podge will help give some strength to the paper.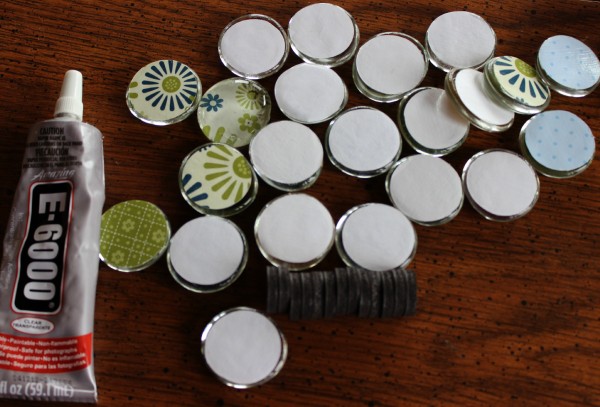 I used the E-6000 to adhere the magnets to the back of the cobochons. Just put a thin layer on one side of the magnet and place on the paper back.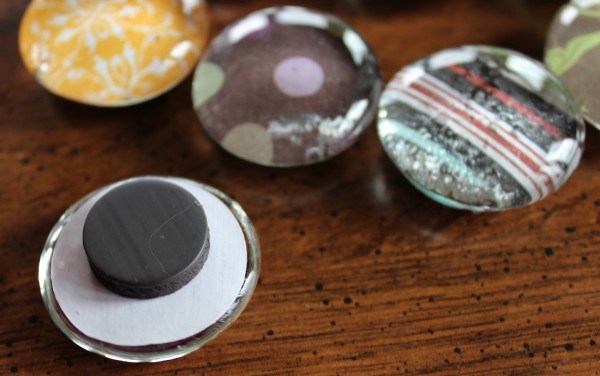 If you can, allow them to sit and dry for a day.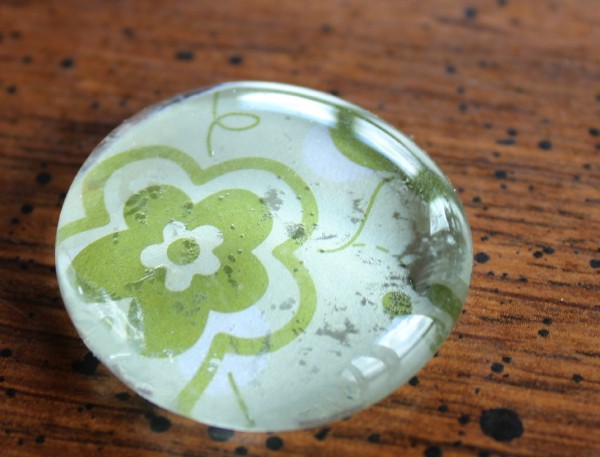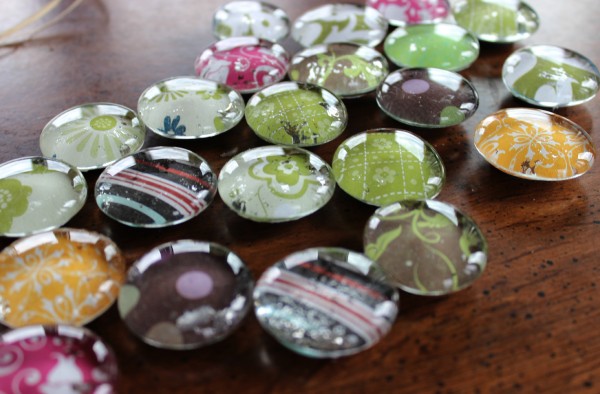 That's it! Easy peasy! This craft isn't one you can do with a toddler, but an elementary aged child can help cut out paper if you have a punch and depending on your comfort level, apply the Modge Podge too.