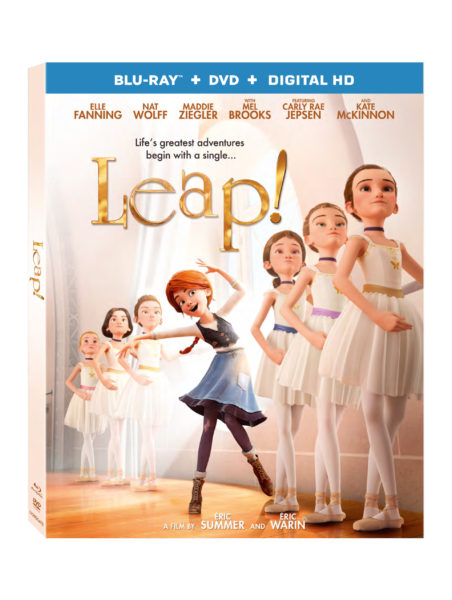 Leap! came out the end of November from Lionsgate and is available on Digital HD, Blu-ray, DVD and On Demand. It features the voices of Elle Fanning (Maleficent), alongside Nat Wolff (The Fault in Our Stars) and Maddie Ziegler (The Book of Henry), with Mel Brooks (Spaceballs). Also Carly Rae Jepsen (singer-songwriter of the hit song "Call Me Maybe") and Kate McKinnon ("Saturday Night Live") are featured.
In Leap!, an 11-year-old girl named Félicie and her best friend, Victor, both escape from an orphanage. Félicie has dreams of becoming a ballerina and Victor has dreams of inventing. They run off and take a leap of faith to Paris.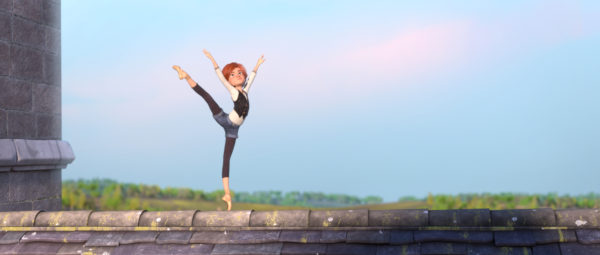 Félicie finds that how you know can get you into the Opera Ballet School of Paris. She stumbles upon an invitation from the school that was sent to the child of a wealthy family she is cleaning for and has to impersonate this child to be allowed in. With no formal training, Félicie finds out quickly how difficult it is to succeed. She is able to befriend a custodian at the school, Odette, who helps her develop the craft and answer why she wants to dance. My kids loved this movie.
Filled with irresistible original music, Leap! features the hit track "Cut to the Feeling." It has a behind-the-scenes video gallery where you can get a look at Kate McKinnon, Nat Wolff, and Maddie Ziegler in the recording booth.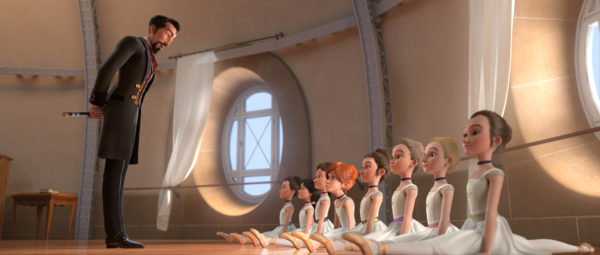 BLU-RAY / DVD / DIGITAL HD SPECIAL FEATURES
"In the Recording Booth with Kate McKinnon, Nat Wolff, and Maddie Ziegler" Featurette

Behind-the-Scenes Video Gallery:

The Birth of a Dream

Animating the Dance

Reconstructing 19th Century Paris
Facebook: https://www.facebook.com/LeapMovieOfficial/
Instagram: https://www.instagram.com/leapthemovie/
Twitter: https://twitter.com/LeapTheMovie
PROGRAM INFORMATION
Rating: PG for some impolite humor and action
Genre: Family/Kids, Animation, Adventure
Feature Run Time: 89 Minutes
ABOUT LIONSGATE
The first major new studio in decades, Lionsgate is a global content platform whose films, television series, digital products and linear and over-the-top platforms reach next generation audiences around the world. In addition to its filmed entertainment leadership, Lionsgate content drives a growing presence in interactive and location-based entertainment, gaming, virtual reality and other new entertainment technologies. Lionsgate's content initiatives are backed by a 16,000-title film and television library and delivered through a global licensing infrastructure. The Lionsgate brand is synonymous with original, daring and ground-breaking content created with special emphasis on the evolving patterns and diverse composition of the Company's worldwide consumer base.