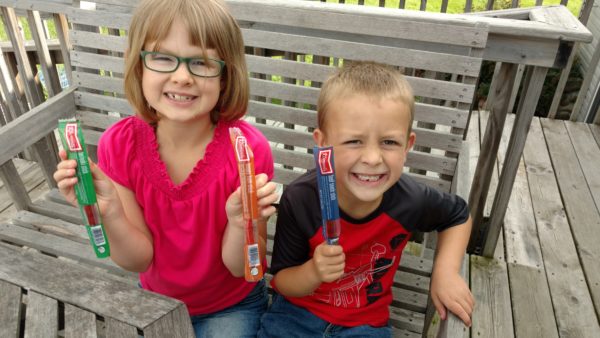 With school schedules now back in full force, my kids often come home and request a snack as we sit down together and go through correspondence from their teachers, projects from the day, and homework if they have any. A quick and great tasting snack we've recently discovered is Klement's Snack Sticks.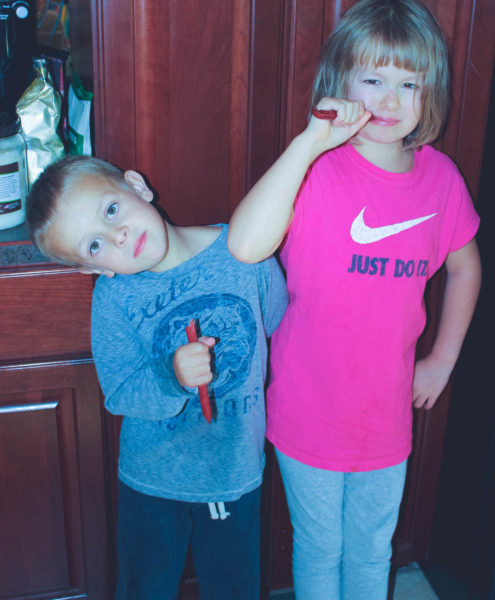 Klement's is a sausage company located in southern Milwaukee, Wisconsin. The company started over 60 years ago by three brothers. They use recipes that were handed down through their families for generations and had originated in central Europe. All of Klement's products are free of MSG. Their meats are all gluten-free except for the beer brats.
Klement's Snack Sticks are high in protein, portable, and have flavors that appeal to both kids and adults. There are seven flavors currently available and they are made with real hardwood-smoked sausage. My kids love the Beef Snack Sticks, Honey Ham Sticks, and Teriyaki Snack Sticks. Klement's also makes Original Snack Sticks, Hot Snack Sticks, Chorizo Snack Sticks, and Sriracha Snack Sticks. They come in 8 oz. packages, 6 pack snack sticks, bull snack sticks and bits, and as individually wrapped sticks. Delicious!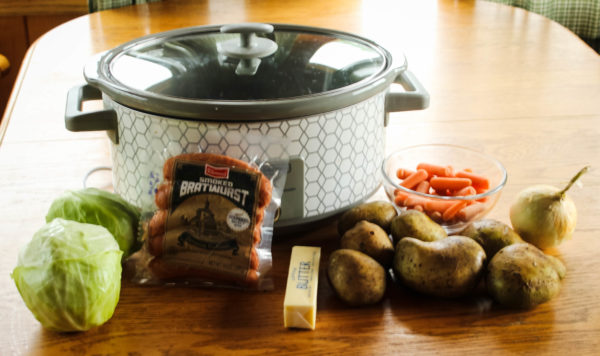 My son was complaining earlier this week of a sore throat so I wanted to make something soft that he could yet enjoy with the family. I thought I'd try cutting up Klement's Founder's Select Recipe Smoked Bratwurst and mix in veggies from our garden with some carrots from the store.
Klement's has pre-cooked brats, Italian sausage chorizo, polish sausage, and more that are simply wonderful right off the grill or stove top and placed into a bun with your favorite toppings. You can use them many other ways as well. The company website has a ton of yummy recipes to showcase the versatility of their products.

Savory Stew with Klement's Smoked Sausage
Servings 8, prep 15 minutes, cook time 6-8 hours low
1 14 oz. package Klement's Smoked Bratwurst, cut into chunks
1 medium onion, cut into strips
7 potatoes, peeled and sliced
2 small heads of cabbage, sliced with core removed
1 1/2 cups baby carrots
1/2 c. butter (1 stick)
Salt and pepper as you desire
Place all items in a 7 qt. slow cooker and cook on low for six – eight hours. Enjoy!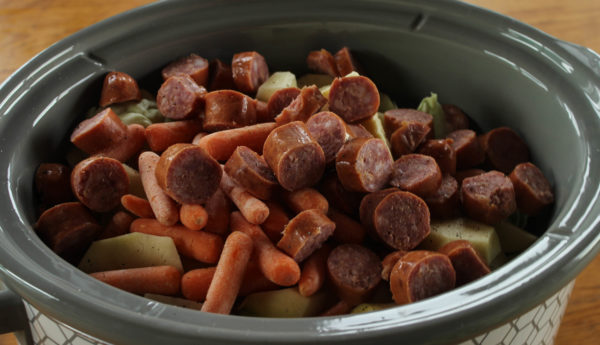 To learn more about Klement's and to discover where you can purchase their Snack Sticks or their Founder's Select Recipe Pre-Cooked Sausages, please visit their site and navigate to "Find a Store" for a location near you.
Disclosure: I received product samples and financial compensation for my time to write this post. The thoughts and feelings expressed in the post above are my own.