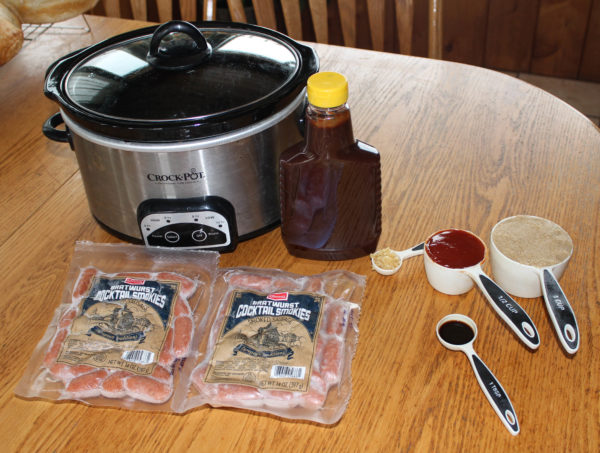 Klement's Cocktail Smokies are a hit with all of my family members heated up in just their original form, but I thought I'd try them with an easy to make sauce on Thanksgiving. These cocktail smokies are fully cooked, do not have MSG, and are gluten free.
Klement's has been around for 60 years and their products are made right next door in Milwaukee, WI. Three brothers purchased this then small sausage company to re-create the old country flavor that goes back generations in the Klement family to their roots in central Europe. Their products are made in small batches, are naturally hardwood smoked, and made with premium cuts of leaner meat.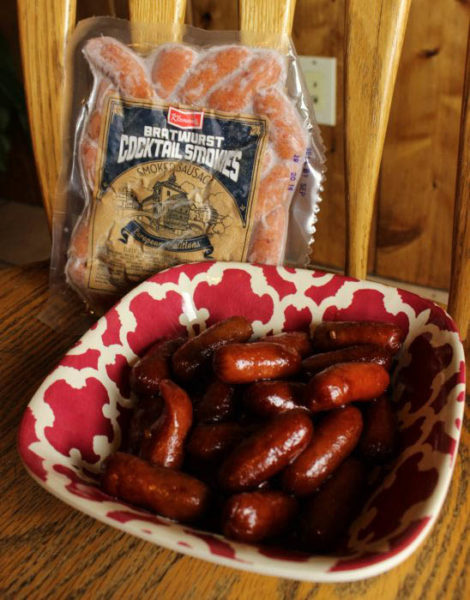 Klement's Slow Cooker Cocktail Smokies
2 packages 14 oz. Klement's Bratwurst Cocktail Smokies
1 cup BBQ sauce
1/2 cup ketchup
1 cup brown sugar
1 Tbsp. Worcestershire sauce
1/2 Tbsp. minced garlic
Place all ingredients in the slow cooker and stir to mix. Cook in a slow cooker for 2 hours on high or 4 hours on low. Make sure the smokies are hot before serving.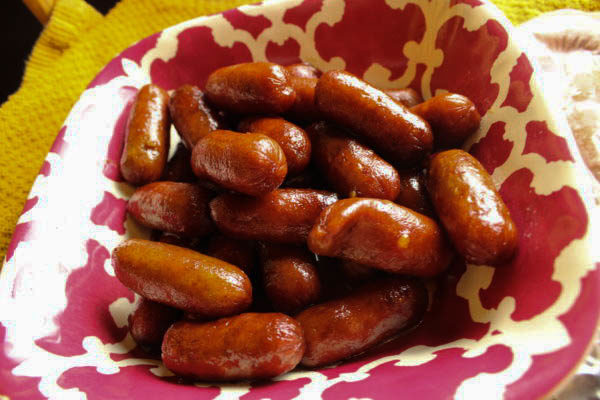 Klement's produces Cocktail Smokies, Cheddar Cocktail Smokies, Bratwurst Cocktail Smokies, Polish Cocktail Smokies, and Italian Cocktail Smokies. I think kids and adults alike will enjoy these mini versions of their favorite sausages. Smokies are great during the upcoming holidays with family or to snack on while enjoying the big game with friends. To find a store near you for Klement's, please visit http://www.klements.com/find-a-store.
Disclosure: I was provided product samples for this review and was financially compensated for my time to write this post.