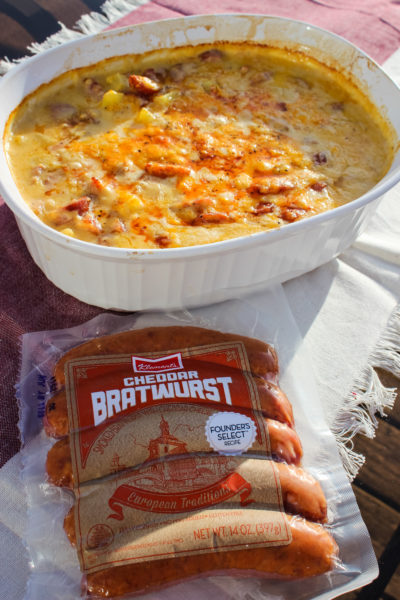 This post is sponsored by Klement's. The thoughts and feelings expressed in this post are my own.
I don't know if this is just from being born and raised in the upper Midwest, but there is truly something wonderful about gathering with friends and family around a hearty meal. We spend time together sharing stories and catching up on what's new with one another, celebrate loved ones with us yet today, and cherish the memories with those who are gone.
With the recent holiday, we had a great get together where I shared a rendition of Klement's Cheese Potato and Cheddar Brat Casserole. It's filling, easy to make, and very satisfying with cheese, smoked sausage, and potatoes. 🙂
To start off this dish, the potatoes are peeled and cut up into bite size pieces. I added half of an onion, diced. Then they are cooked until tender and drained.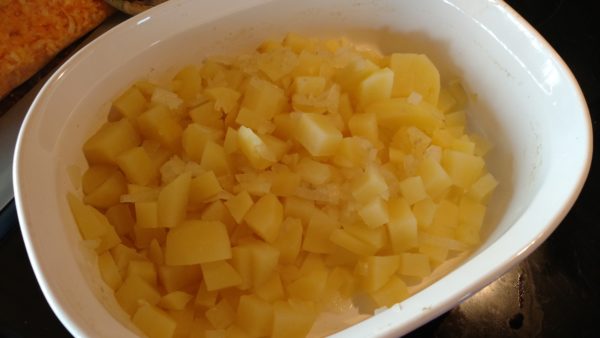 As the oven preheats to 350º F, Klement's Pre-Cooked Founder Select Cheddar Bratwurst are sliced in half lengthwise and then cut into slices. The recipe calls for the sausages to be skinless. I left the skin on mine to save myself some time. The sausages are then heated throughout.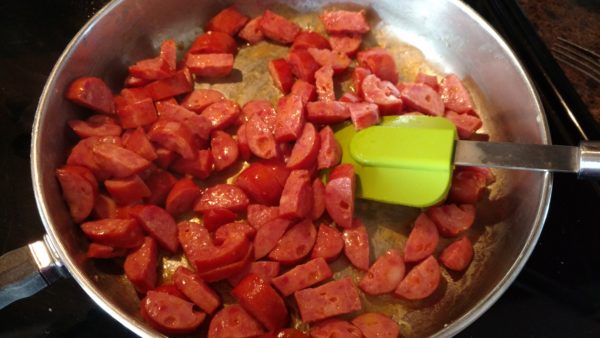 The potatoes, onions, and cut up brats are put together in a 2 quart casserole dish. Butter, flour, milk, salt and cheese were combined in a heated pan. I used approximately 2 cups shredded Colby-Jack in place of the pasteurized cheese product suggested. A little salt and pepper were added and all the ingredients combined. The mixture was then topped with 1/2 cup of cheese (again I used Colby-Jack because it was what I had on hand) and 1/8 tsp. smoked paprika before placing in the oven to bake for approximately 35 minutes with the lid off, until the cheese is golden brown.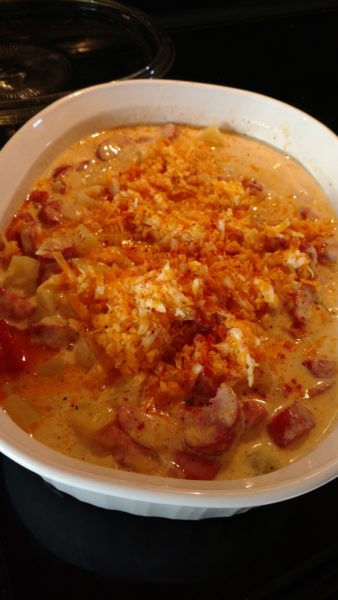 Voilà! This dish was a hit!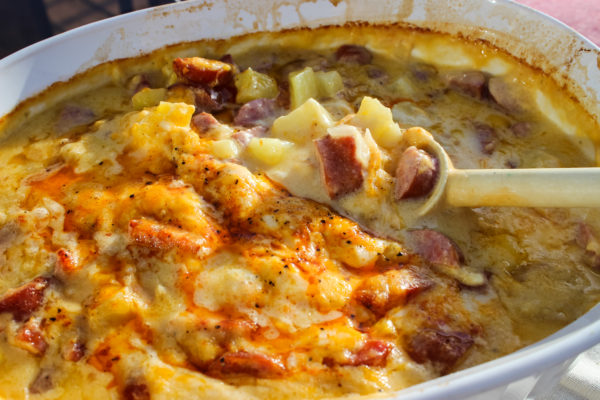 Klement's Pre-Cooked Sausages are great for quick meals without skimping on quality. Klement's creates artisanal meats right next door in Milwaukeee, Wisconsin. The Pre-Cooked Dinner Links come in Italian, Polish, Jalapeno, Cheddar, Bratwurst, Chorizo, Bacon Cheddar Bratwurst, and Smoked Bratwurst. They are all packaged as 14 oz. varieties. Their pre-cooked sausages are great right off the grill, tossed in soups, egg bakes, casseroles, you name it!
Create a satisfying meal, sit down together, unplug, and take time to celebrate your loved ones. To find Klement's Sausages at a store location near you, please visit http://www.klements.com/find-a-store.