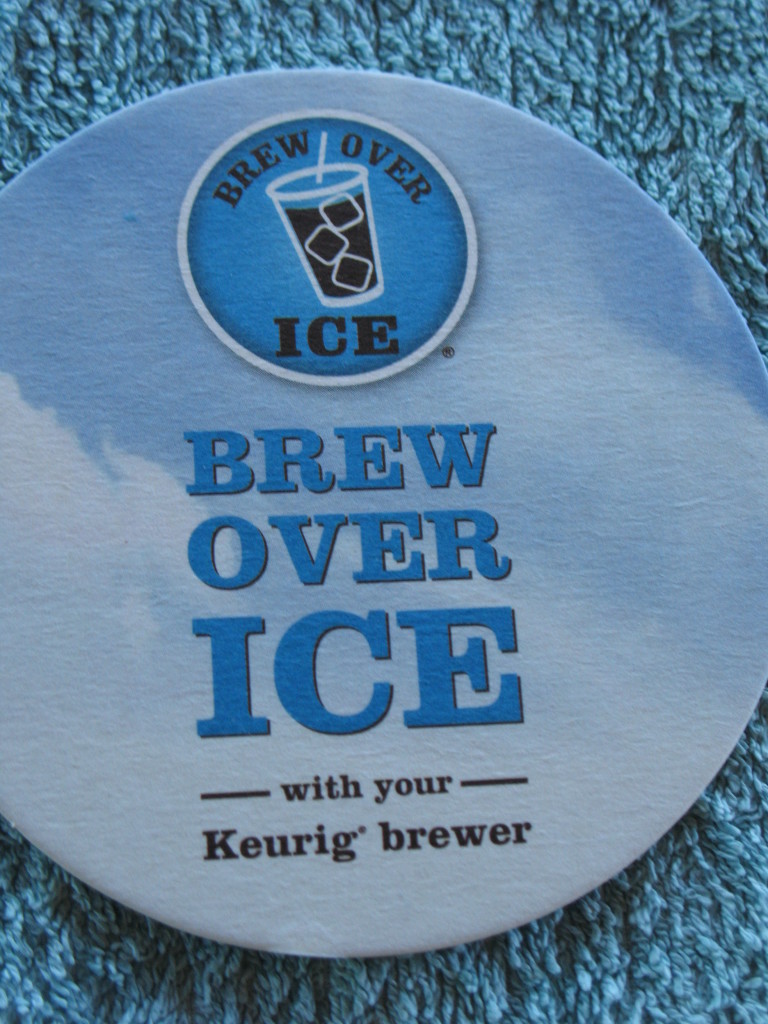 Disclosure: I received the products used in this post in exchange for an honest review. No other compensation was received.
You might remember me finally becoming a Keurig owner last fall with a review of the model I had purchased. It has supplied me with many flavorful warm drinks through the unfortunately cold and LONG Minnesota winter. But did you know your Keurig can create cool and delicious drinks for the warm weather too?
I am grateful to be selected as part of the Brew Over Ice Crew and received my first shipment for review and to host a giveaway. 🙂 This is what I received and one reader will received the same in this giveaway, minus the ice, of course. The bottom of the Brew Over Ice ice bucket has a light that can be turned on/off with a switch on the underside and comes with batteries in it.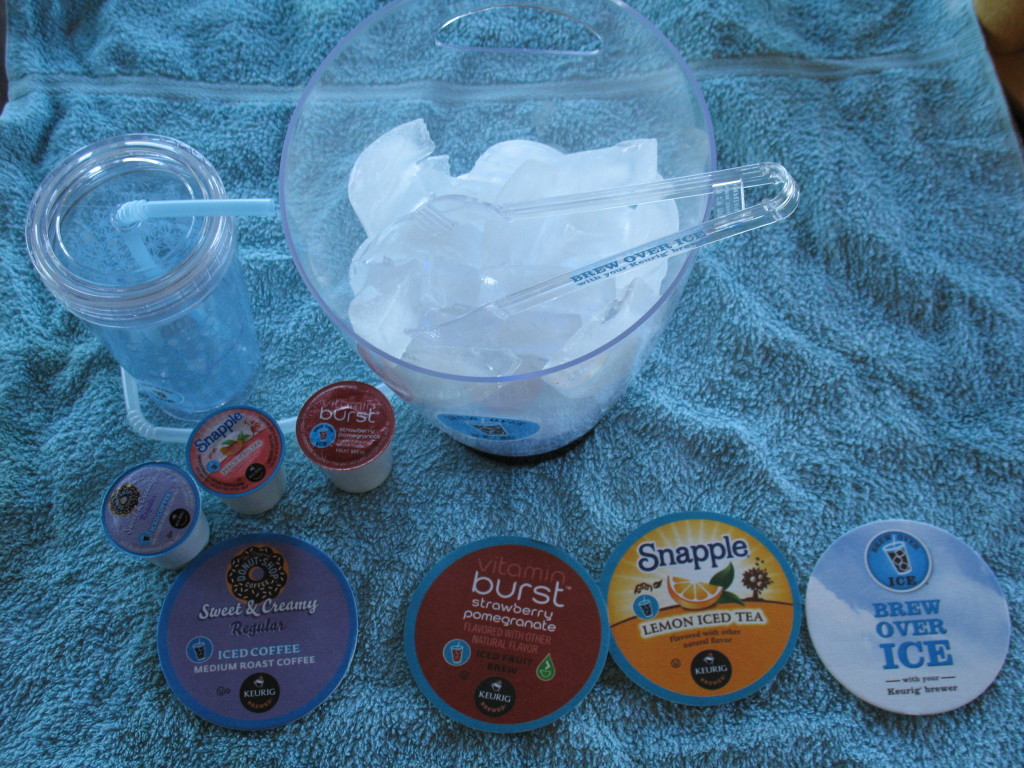 To use the Brew Over Ice K-cups, fill your cup (not a glass cup and ideally 16 oz. size) with ice. Then put the Brew Over Ice K-cup into your Keurig.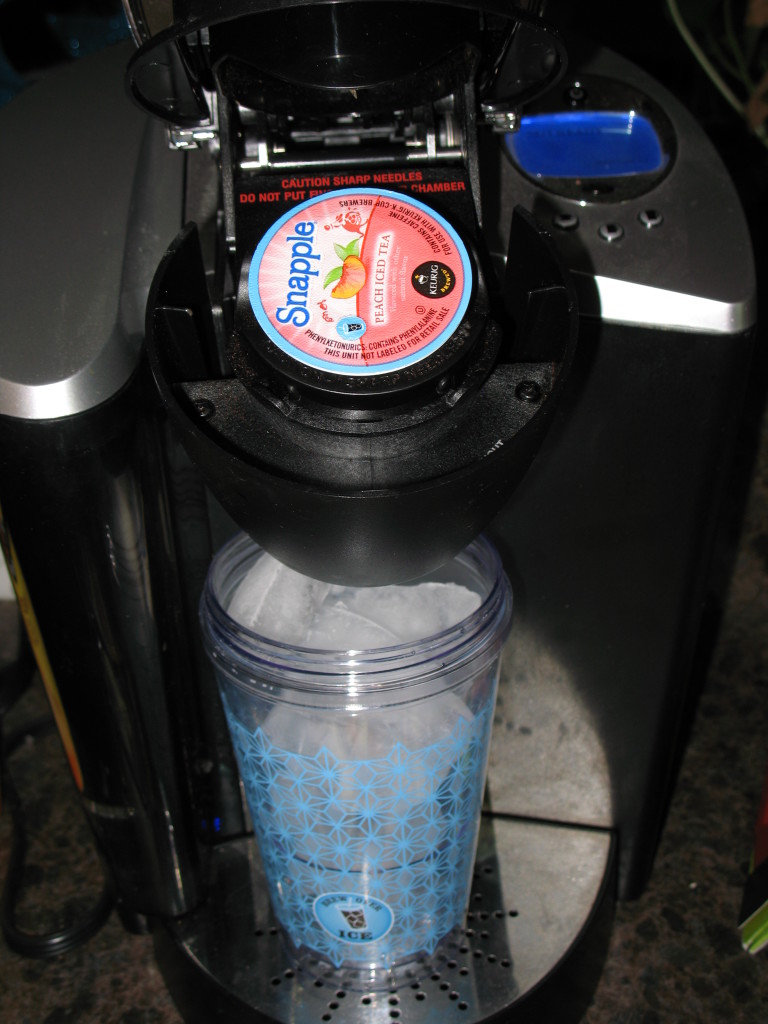 Select the 6 or 8 oz. size.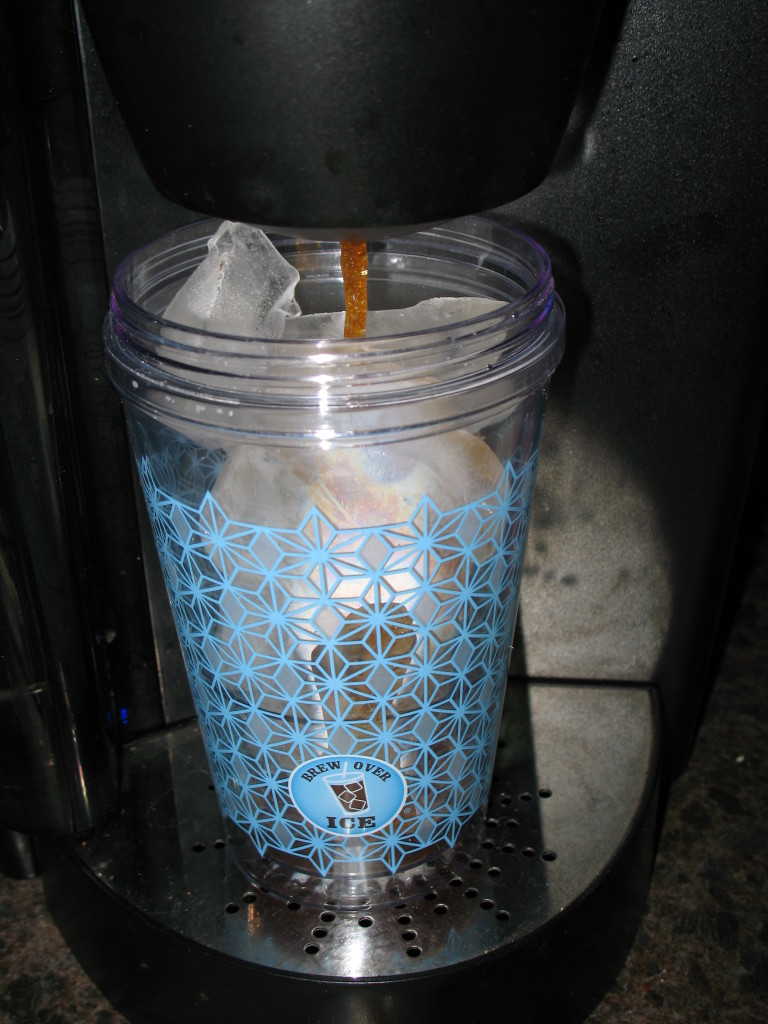 Stir it up and enjoy! I liked all three of the flavors I was sent for my review. The peach tea was my favorite.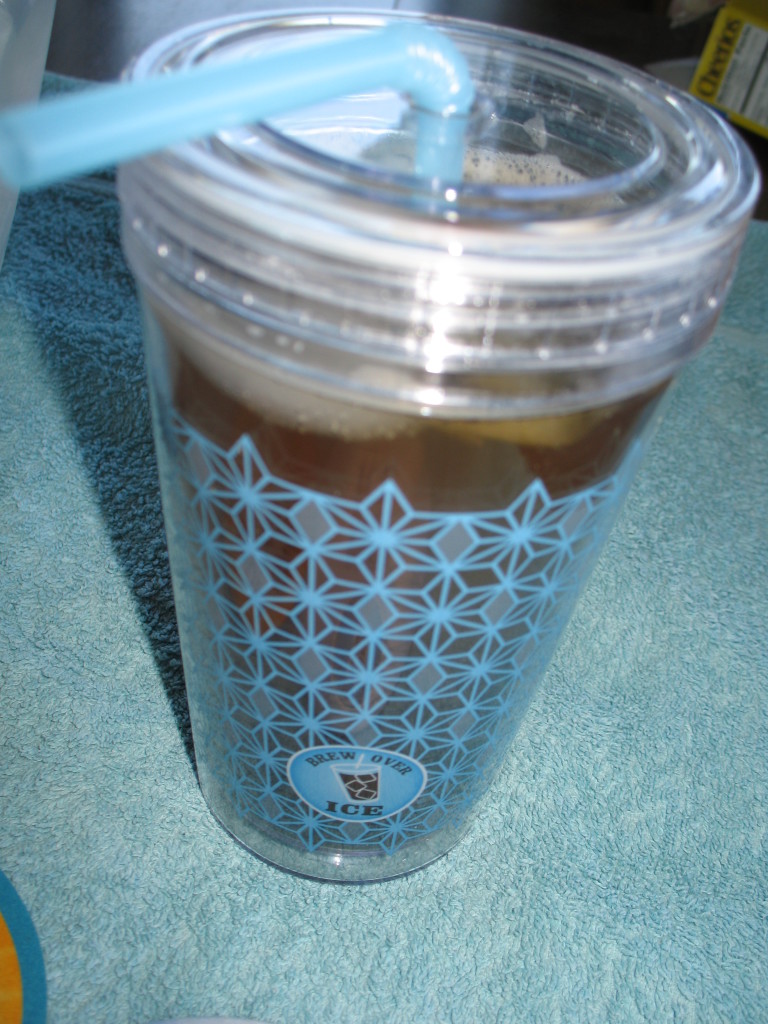 The giveaway prize includes the following ($26 value):
3 Brew Over Ice K-Cup® samples
1 Brew Over Ice tumbler
4 Brew Over Ice coasters
1 Brew Over Ice light-up ice bucket with ice tongs
This contest is open to legal residents of the USA and must be 18 or older to enter.
If you would like another way to win free Brew Over Ice products or possibly $10,000 cash, try out their "Brew Over Ice Sweepstakes" found here http://game.brewoverice.com. The three mini games to win badges, instant prizes, and to score an entry in the sweepstakes.
To get a $2 off coupon on Brew Over Ice K-cups, visit http://www.brewoverice.com/coolwaytobrew and download the product coupon and also check out their Brew Over Ice video.
Contact Info for Brew Over Ice: