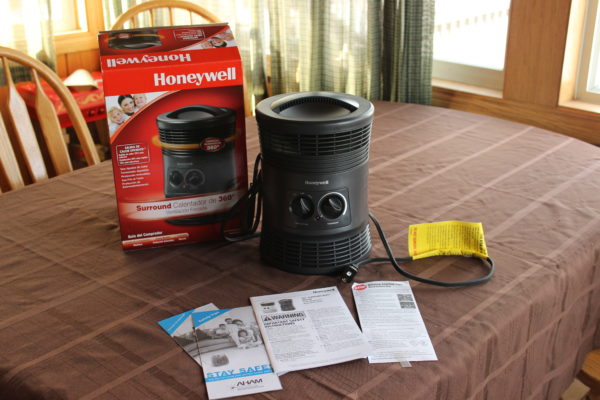 We've had a short warm-up period with a few nice days, but we are now back into more typical Minnesota weather with highs yet in the 20s and if we are lucky, 30s. Mother Nature likes to tease us sometimes.
With the cool temps, we continue to heat our homes and I'd like to share this cute little heater to keep things cozy, the Honeywell 360° Surround. It's great for small to mid-sized rooms.
This little guy has a fan that blows heat 360° around it and has 1500 watt output There are two heat settings and a manually adjustable thermostat. A handle is built into the top for easy transportation.
The Honeywell 360° Surround features a 360° SafetyTip™ switch, which automatically shuts off the heater if tipped over in any direction, overheat protection, caution lights to alert users when a heater is turned on, and a cool-touch housing and handle. For more information on Honeywell portable electric heater options and the Safety Matters program, visit www.honeywellpluggedin.com.
This product has a suggested retail price of $49.95. It is available in the slate gray and a white on Honeywell's website and other major retailers nationwide.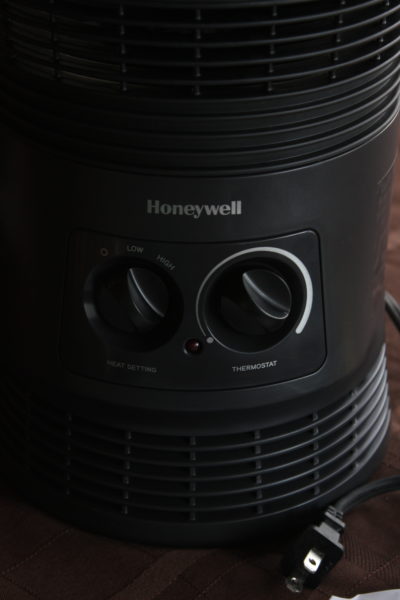 AS TEMPERTATURES DROP, HOMETOWN PRIDE HEATS UP: FOURTH-ANNUAL LIST OF AMERICA'S COZIEST CITIES
Bostonians Regain The Number One Spot And Six New Cities, Including Albany, N.Y., Are Dubbed 'Cozy' by Marketers of Honeywell Heaters
No matter how strong your hometown pride is, as the temperatures drop and colder weather blankets the country this winter, some cities are simply considered cozier places to hunker down than others. Whether you're a busy city-dweller on the East Coast or a laid-back resident in a West Coast town, the definition of cozy can hold many similarities. For the fourth consecutive year, the marketers of Honeywell Heaters and environmental researchers have set out to define coziness and have revealed this year's list of America's Coziest Cities.
"A lot of consideration went into determining how the definition of coziness is evolving. For some, a small town nestled in the mountains might be cozy, whereas to others, a city with historic architecture and quaint, winding streets may also be cozy. Central to these themes is the ability to find refuge from winter with warmth and creature comforts," said Dr. Ted Myatt, an environmental scientist who partnered with the marketers of Honeywell Heaters to help determine the list. "This year, we looked at cities located within close proximity to ski resorts and also urban centers with a higher number of tiny homes, both of which could be associated with cozy environments. For consistency with years past, we also looked at the number of specialty stores per capita in each city including coffee shops, bakeries, bed and breakfasts, and independent grocers."
The top ten America's Coziest Cities are as follows:
Boston, Massachusetts
San Francisco, California
Seattle, Washington
Albany, New York
Portland, Oregon
Rochester, New York
Minneapolis, Minnesota
Sacramento, California
Denver, Colorado
Salt Lake City, Utah
Visit www.honeywellpluggedin.com/heaters/top-ten-coziest-cities to learn more about why each of these cities is considered so cozy.
Disclosure: I received a Honeywell heater to review for this post. No other compensation was received.