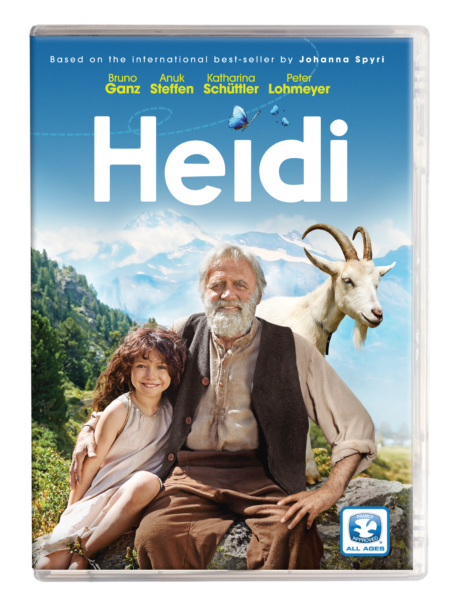 If you are looking for a good family movie, I would suggest checking out Heidi. This classic tale is based on the novel of the same name by Johanna Spyri. It stars Bruno Ganz, Anuk Steffen, Katharina Schüttler, and Peter Lohmeyer.
Little Heidi has lost her parents and has lived until about 7 or so with her Aunt Dete. Her aunt can no longer care for her so she sends her up to Heidi's grandfather (Bruno Ganz) who lives in the Swiss Alps. After some time, the aunt comes back to then ship Heidi off to a wealthy family in Frankfurt to be properly schooled. Heidi befriends Klara, the daughter, but misses her grandfather and life in the Alps, which is beautiful and sometimes harsh. Will she ever be able to return?
This film has a run time of 111 minutes and is not rated. Heidi may be purchased at available at Walmart and Amazon.com.
Disclosure: I received a copy of this title on DVD to review. No other compensation was received.