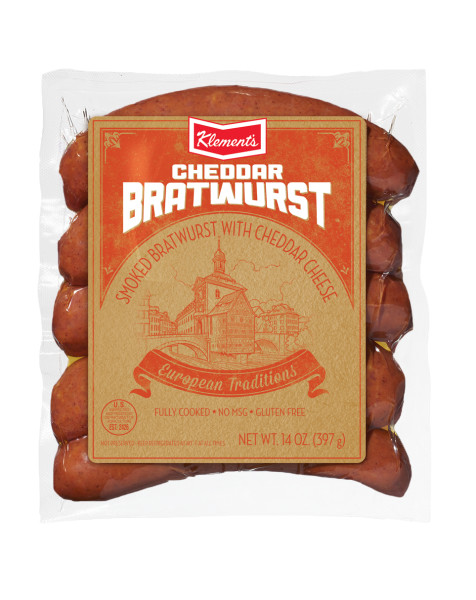 Spring has officially begun at least by the calendar now. We are seeing the sun more and savoring the so far sporadic days of warm weather here in Minnesota. The temps and sunshine have allowed us to once again dabble in grilling outdoors and enjoying the great taste of brats, hamburgers, and more.
My family and I recently sampled Klement's Cheddar Bratwurst from the grill. Klement's was established in a highly European area of Milwaukee back in 1956. Their products are gluten-free, naturally hardwood smoked, and do not contain MSG. It's a family founded company that was originally started by three brothers who used authentic Old World family recipes which are used still today.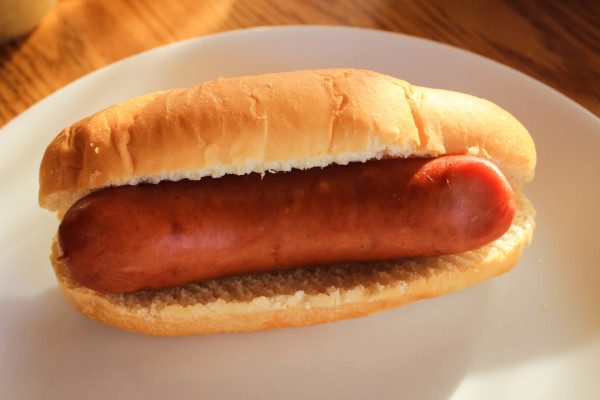 The cheddar bratwurst by Klement's is made with premium cuts of pork and beef with real Wisconsin Cheddar Cheese.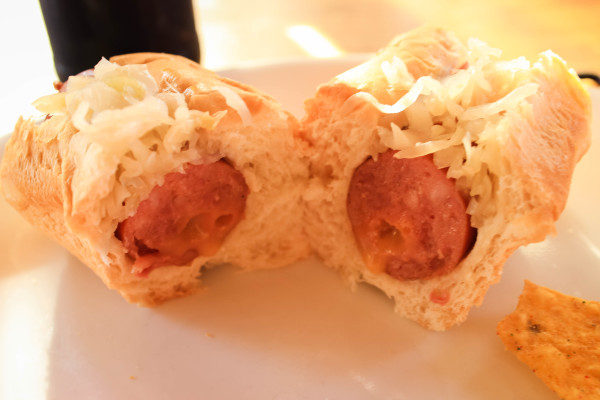 Their brats are created in small batches and include five links per 14 oz. package. They are fully cooked, done in a natural casing, medium smoked, and are soy free.
I like the flavor of Klement's brats and how their links seem quite lean. With being fully cooked, they heat up quickly for an easy weeknight meal.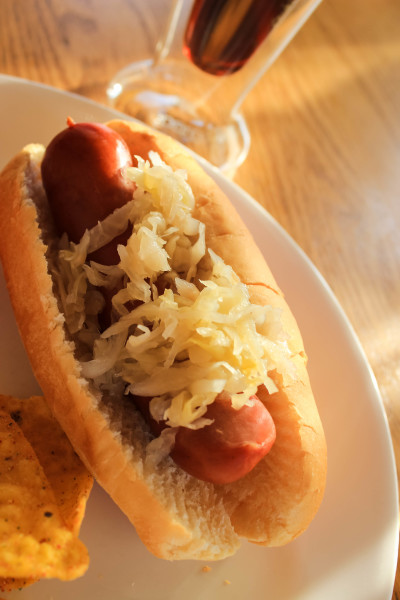 Klement's is headquartered in the Pabst Professional Center in Milwaukee, Wisconsin. Their products are available at grocers nationwide. Klement's has a large selection of butcher-block quality meats and sausages currently available:
Fresh Dinner Link Sausage
Breakfast Links
Smoked and Cooked bun style links
Loop Sausage
Ring Bologna
Summer Sausage
Snack Sticks
Disclosure: I received Klement's product samples for this post. No other compensation was received. The thoughts and feelings expressed are my own.