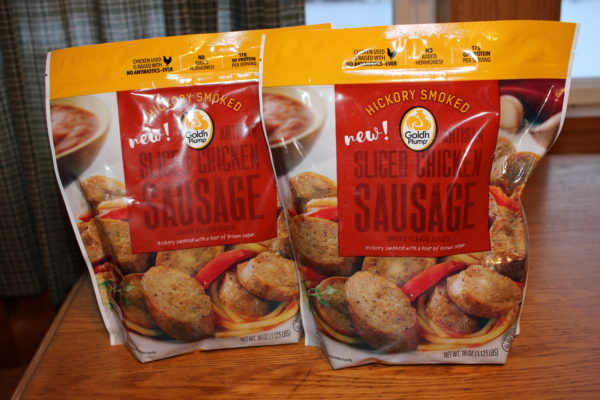 When I cook meals at home, usually the protein source is the one I have to plan for first with often taking more time to cook and sometimes more prep than the other components of the meal. Gold'n Plump offered me their new Hickory Smoked Artisan Sliced Sausage to try, which has helped lessen the amount of time needed in the kitchen to create hearty meals.
The GNP Company, which is the parent company to Gold'n Plump and more recently, Just BARE, began in 1926 as St. Cloud Hatcheries. Back then, it sold day old chicks to farms in the Midwest. GNP Company launched the Gold'n Plump brand in 1978.
Their All Natural™ line of products came out in 2007 featuring no added hormones, preservatives, or solutions. This line of products became officially certified by the American Humane Certified™ farm program in 2016. Being American Humane Certified™ means a third-party verifies the humane treatment of the chickens used to make these products.
Last year, Gold'n Plump became one of the first mainstream chicken brands to change its entire product line to be raised without antibiotics of any kind and to carry the "No Antibiotics–Ever" attribute on-package. The GNP Company is still today based out of St. Cloud, Minnesota.
I love that Gold'n Plump Sliced Sausage is made with chicken that's not given antibiotics and that it does not contain nitrites, nitrates, or MSG. It is also free of fillers, preservatives, and artificial flavors. This product has been American Humane Certified™.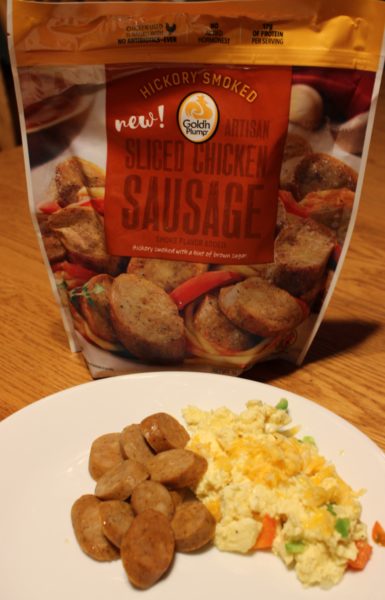 Gold'n Plump Sliced Chicken Sausage – Hickory Smoked contains skinless chicken thighs so it is lower in fat than beef and pork varieties of sausage. There is brown sugar to give it a little sweetness with the rich hickory smoke flavor.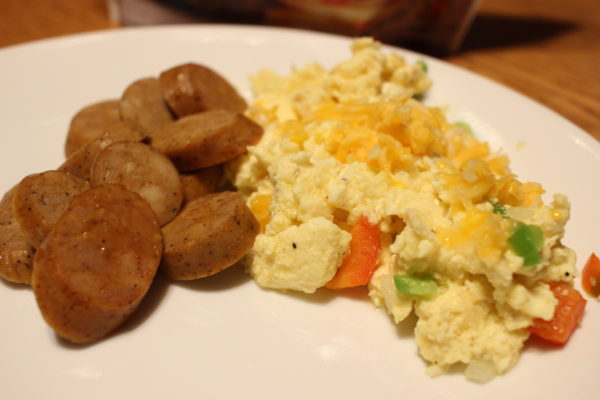 Sliced chicken sausage has been a great addition to our morning routine. I can give my family a hot breakfast before we have to head out the door and the sausage gives us 17 grams of protein per serving. Gold'n Plump Sliced Chicken Sausage works well tossed in pasta dishes and soups too for quick weeknight meals.
Be sure to check out Gold'n Plump's website for this and its many other chicken products. You can go to the promotions section and print out a $1.oo off coupon and join the eClub for recipes and high-value coupons. Store locations for Gold'n Plump products can be found at https://www.goldnplump.com/where-to-buy.
Disclosure: I received product samples for this review. No other compensation was received. The thoughts and opinions expressed are my own.