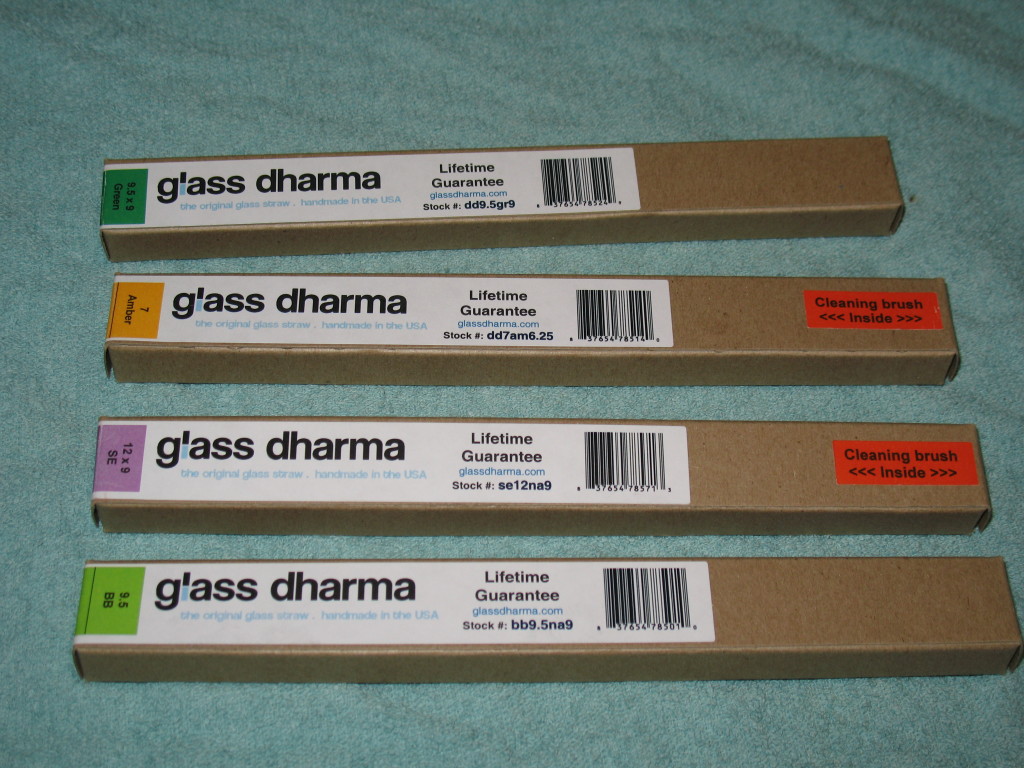 Most of my recent straw days have been filled with plastic straws and sippy cups. I did not learn until recently that there were glass straws on the market for everyday use so it was cool to be introduced to GlassDharma.
GlassDharma was created by David Leonhardt. He was doing work for a glass shop in California and noticed the owner had glass straws for sale. David recognized the impact glass straws could have on the world and our overall health versus the use of plastic.
Straws from GlassDharma are made to last. They are covered by a lifetime guarantee against breakage. That means that if they break, they will replace them for FREE! Now with this guarantee, they are NOT claiming that they are unbreakable. Purposely "testing" GlassDharma straws is not advised and in some cases may result in the guarantee being voided. Glass Dharma also has a 100% satisfaction guarantee.
Using glass eliminates the leaching of any toxins into your food and you can use them for hot cocoa or iced tea. Hot or cold is fine with glass and they are dishwasher safe. This is probably a given bonus, but they are re-usable and don't you think the look of glass is pretty? GlassDharma straws are hand-made in Fort Bragg, CA.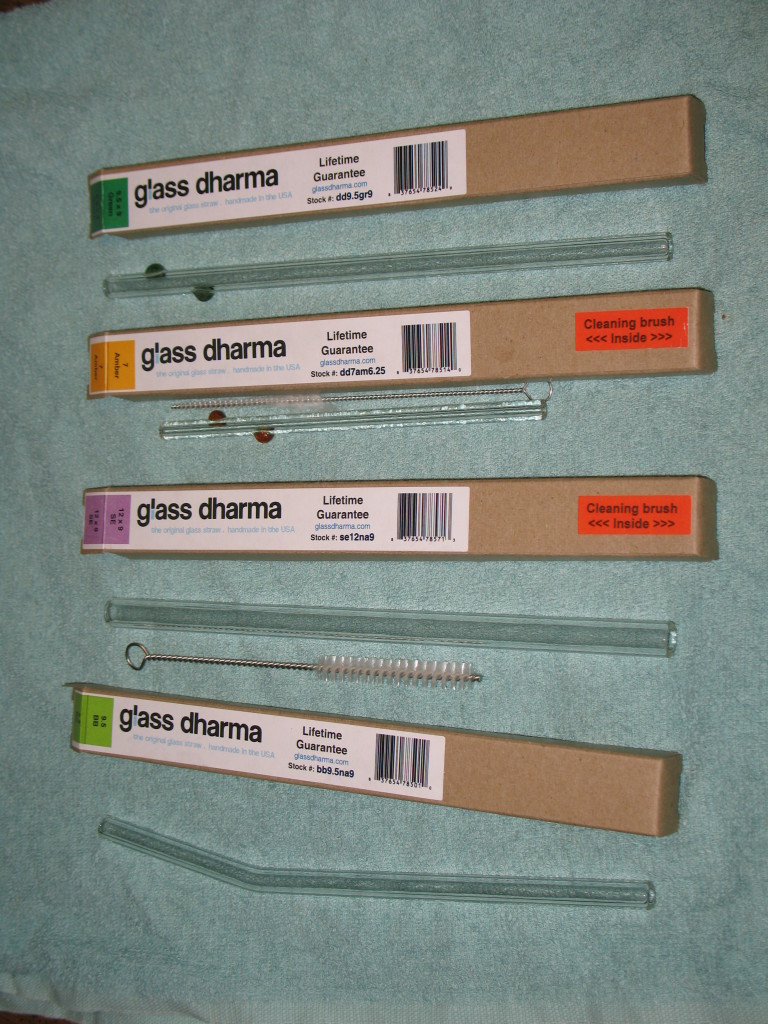 I was sent four straws from GlassDharma in exchange for an honest review.
9.5×9 Green "Ice Tea" with Decorative Dots ($11.00)
7 Amber "Sipper" with Decorative Dots ($10.00)
12×9 SE (SE=Simple Elegance) "Smoothie" ($9.00)
9.5 BB (BB=Beautiful Bends) "Ice Tea" ($9.50)
The cleaning brushes make tidying up a breeze. Please note not all straws automatically come with the cleaning brushes.
I have been frustrated by plastic straws to consume smoothies in the past. So many get plugged up due to their small inner diameter. The 12 mm straw by GlassDharma has a 7.6 mm inside diameter, which is pretty hefty and so pieces of fruit and veggies move effortlessly through. If you feel you need even a larger diameter, there are "Bubble Tea" straws, which are 14 mm on the outside and 11 mm on the inside. This model is only available in a 9″ length. The little guys, the "Sipper" are available in a 6.25″ length only. "Ice Tea" and "Smoothie" straws are available in varying lengths (6.25″, 8″, 9″, and 10″). The decorative dots straws add a splash of color and a modern look to drinks.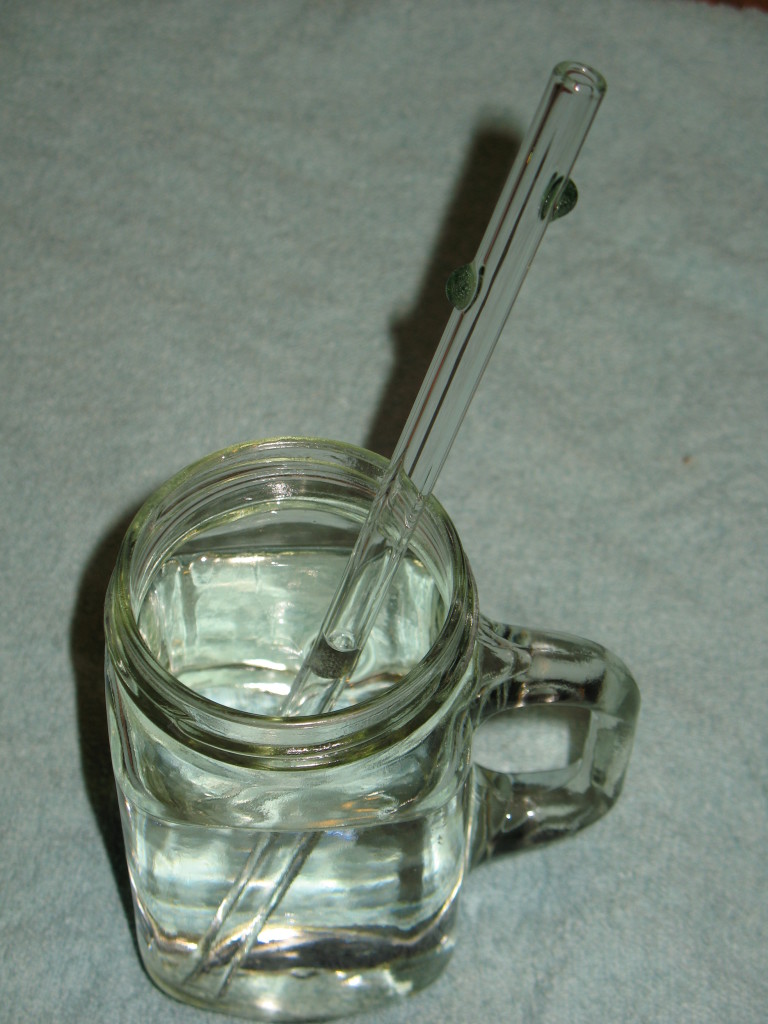 To learn more about GlassDharma and their assortment of glass straws, please visit http://www.glassdharma.com. You can join "I Love My Straws" club to stay up to date with happenings at GlassDharma.
GlassDharma on Facebook
GlassDharma on Twitter
Thank you to GlassDharma for also allowing one reader the opportunity to win a $25 gift code so they can also try the benefits of GlassDharma first hand. This contest is open to residents of the US only and you must be 18 to enter. The winner will be notified via e-mail. This contest will end on October 8, 2013. Please enter below via Rafflecopter.
a Rafflecopter giveaway