Unfortunately, photos don't always look great right out of the camera and so photo editing is used. I recently had the chance to try out FotoJet, which is an online collage maker, graphic designer & photo editor. It allows you to create collages, photo cards, social media graphics, posters and also help you to edit photos.
With FotoJet, you can go to their site without creating an account and this will give you access to its basic features. Creating an account is needed to access certain features. Account creation can be done with your e-mail address or allowing FotoJet to connect with your Facebook account.
FotoJet's website states that they will never store or use your photos without your direct consent. You own the copyright for your photos even after you upload them to FotoJet and edit.
I tried out FotoJet to update the banner used on my Twitter account and started with this template.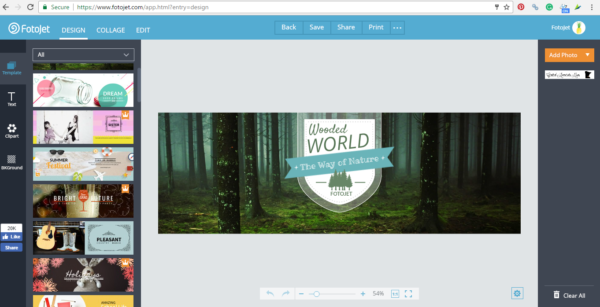 I wanted to import my blog banner and make my Twitter account look similar to it. It looked fine when it was done and it wasn't too difficult to complete. The font was a bit blurry and I didn't notice it so much in FotoJet as I did on Twitter so I might need to go back and play with it a bit more.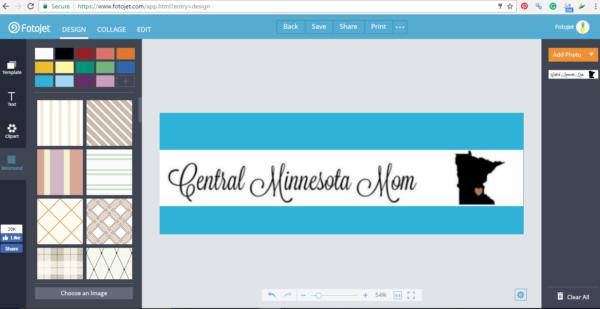 I have used PicMonkey before, which also allows you to use templates in their free mode and edit photos with limited capabilities. I would have to say the look and feel is very similar between the two sites. I am not exactly sure what features a premium paying
I am not exactly sure what features a premium paying subscription on PicMonkey will give you, but it is $7.99/mo. or $34.99/year. The PicMonkey website is sort of vague on how many additional templates and resources are included. If you decide to pay for the additional features in FotoJet Plus, it is $4.99 billed monthly or $34.99/yr. ($2.91/mo). This is what I found stated on the two websites as far as their paying services.
FotoJet Plus Subscription
All advanced features.
600+ premium templates.
500+ premium resources.
Priority support service.
Ad free.
PicMonkey Premium Subscription
Hub storage for 50 images
Sort Hub images
Advanced touch-up tools
Primo effects, overlays, fonts
Re-editable images, in Hub
Top-shelf templates
No ads
I think in the basic or free mode, FotoJet will help you create attractive banners and other projects plus help with general photo editing. FotoJet Plus will definitely give you more bells and whistles. It just depends on what you will use the online site for as to what service you will need.
I received this product in exchange for review from Giveaway Service website. The thoughts and feelings expressed are my own.