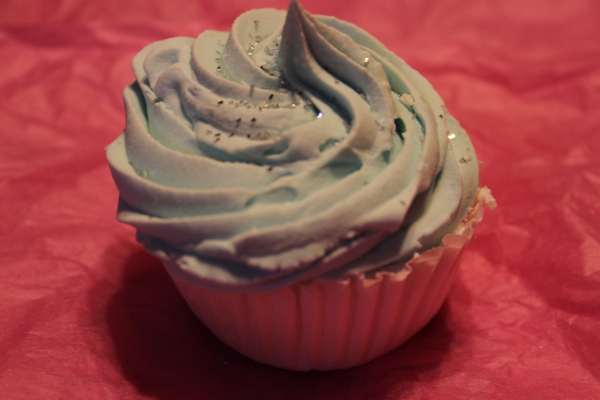 Last month my daughters both turned a year older. My second child is in kindergarten so we just celebrated with family this year until she knows her classmates a bit better. We had a few girlfriends over for my oldest who turned 8. I can't say we had any particular theme because we started off with a hayride courtesy of our wonderful neighbors and then did a few indoor craft projects. This post is about a project my oldest helped me with before the party. They were placed in the gift bags for her guests. I found "Little Birdie Secrets" while scouring Pinterest and she had a recipe for Cupcake Bath Bombs that looked lovely.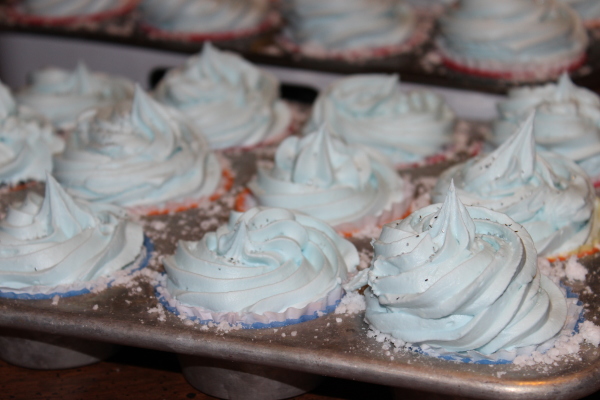 Most of the ingredients were already in my kitchen. I purchased silicone cupcake molds and citric acid for the cupcakes. I omitted the coloring and had some lavender oil already on hand. For the frosting, I added some non-toxic glitter for a little sparkle and purchased meringue powder for the cupcake frosting. The ingredients I did not already have on hand were easily purchased off of Amazon.com. Blue food coloring was added to the frosting. I like having the citric acid on hand now because it helps clean the dishwasher and is one of the few ingredients needed to make mozzarella cheese. 🙂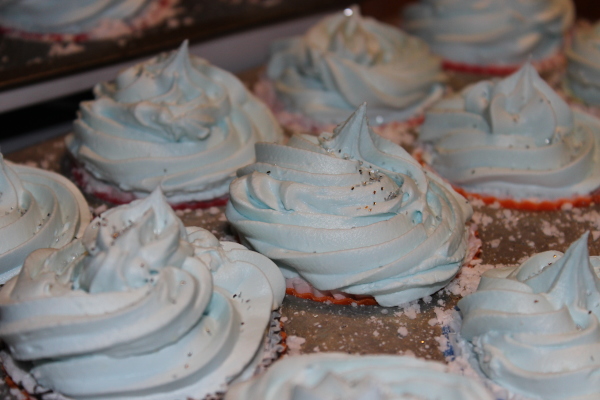 My oldest helped mix the ingredients and pack the silicone molds with the cupcake base. I used a hand mixer for the frosting and piped it on after the bases were firm to the touch that same day. There were a few frosting tops that separated from their bases when I checked on them the next day. Maybe I did not angle my tip down enough to get them to join well with the base. I'm not sure. I made them two days before the party and the rest of the cupcakes stayed together well.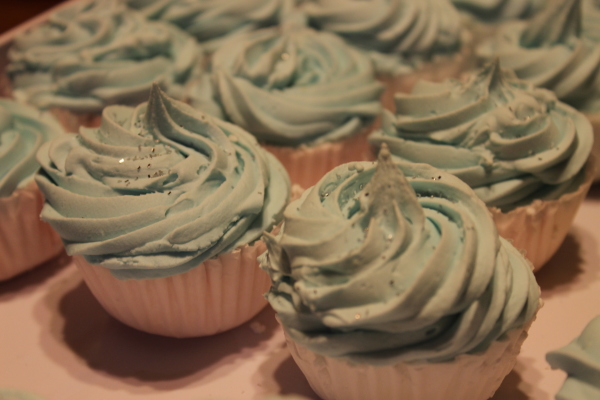 I wish I had a picture of one of the bath bombs in the tub because the bases will fizz as they dissolve. The frosting just dissolves with no other bells and whistles. I had three cupcakes left after the party and my kiddos decided to put them all in the tub before I got to take a picture. They were too far gone when I noticed.
To view this fun recipe, Please visit "Little Birdie Secrets" at http://littlebirdiesecrets.blogspot.com/2008/11/cupcake-bath-bombs-tutorial.html.