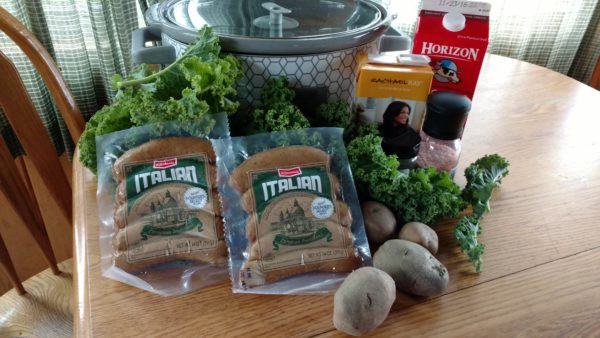 I have a bit of time leniency on the weekends, but it seems like I am often scrambling on weekday mornings to plan for a hearty, home-cooked weeknight meal for my family. I love having Klement's Founder's Select Recipe Pre-Cooked Sausages in the freezer to help make quick, savory, sit down meals for my family to enjoy at the table together.
Klement's Founders Select Recipe Pre-Cooked Sausages are made in my neighboring state of Wisconsin with their authentic family recipes that originated in Europe. Klement's Italian Sausage comes in a 14 oz. package. There are five links per package and they are fully cooked. Their Italian sausage links are made of pork and beef with natural spices and no MSG.
I love the Olive Garden's Toscana Soup and was looking to re-create a rendition of it with Klement's Italian Sausage. I thought it would be great if I could prepare it in the slow cooker so I could start it before heading off to where I serve as an AmeriCorps VISTA for the day and have it ready for supper. Produce from our garden is pretty much done outside of kale, potatoes and Brussel sprouts. I was hoping to use up some kale and potatoes with this recipe too.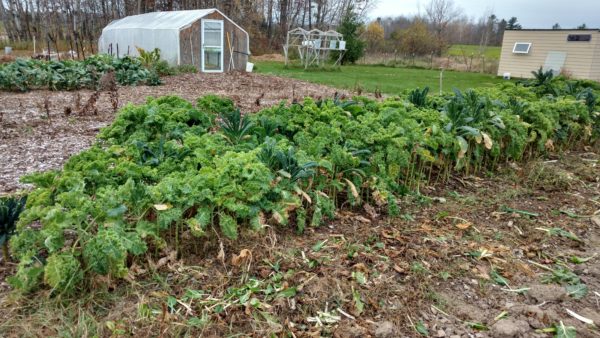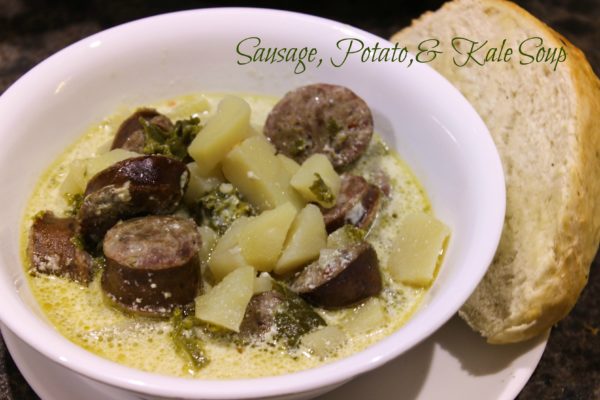 Sausage, Potato, and Kale Soup
Makes 10 servings. This recipe can be easily adjusted to make less. We had it as a family meal and then I had several meals to take with me during the week for lunch.
Ingredients:
32 fl. oz. chicken stock
8 medium potatoes (peeled and diced)
4 c. chopped kale with stems removed
1/2 tsp. salt
1/2 tsp. red pepper flakes
2 – 14 oz. Klement's Founders Select Italian Sausage
1/2 c. heavy cream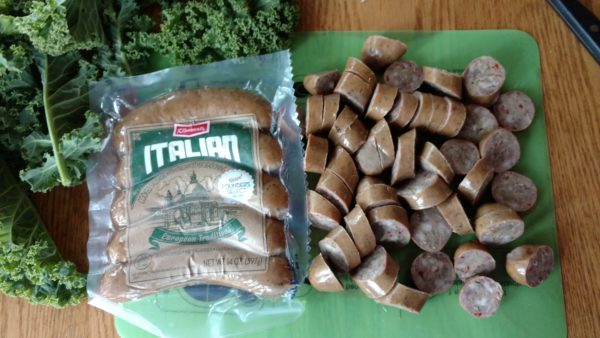 Place all ingredients in a 7 qt. slow cooker. Cook on low for 8-10 hours and enjoy.*
*When I make this recipe again, I will leave out the heavy cream for the last half hour of cooking to see if it leaves the finished product with a more attractive broth. The cream looked a bit curdled from sitting in the slow cooker all day.
Klement's Pre-Cooked Sausages are very versatile. Many more recipes can be found at http://www.klements.com/recipes. To find a retailer near you for Klement's Sausages, please visit http://www.klements.com/find-a-store.
Disclosure: I received Klement's product and financial compensation for my time to write this post. The thoughts and feelings expressed in this article are my own.