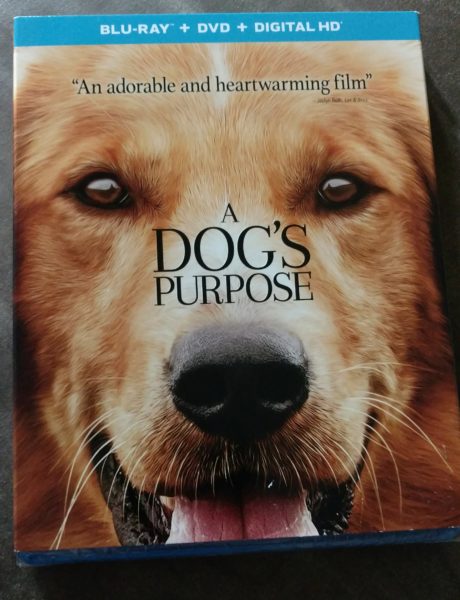 My family and I took seven years off from owning a dog and surely missed it. We have been busy raising our children and didn't think we could devote enough time to a four-legged fur baby too. Now that are children are all school age, I would like you to meet our new friend! We took her in a month ago and she is going to help us share A Dog's Purpose, which is out in digital HD now and will be out on DVD and Blu-ray tomorrow.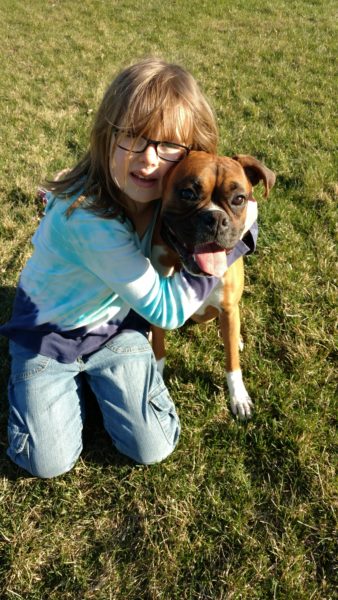 We received a few goodies for our pup to savor as we watched the movie together.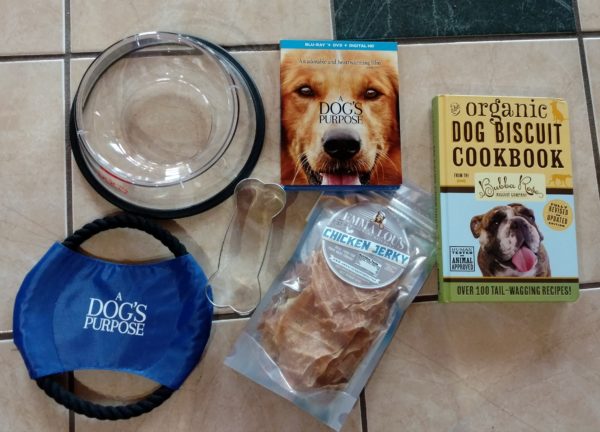 We haven't gotten a chance to try making treats from the cookbook yet with the busy weekend, but our pup loved sampling Emma Lou's Chicken Jerky. To put it frankly, she devoured them. They use 100% USDA certified human-grade ingredients and their meat sourced is antibiotic free. Visit emmalouskitchen.com to learn more and you can use coupon code BAILEY to get 10% off your order.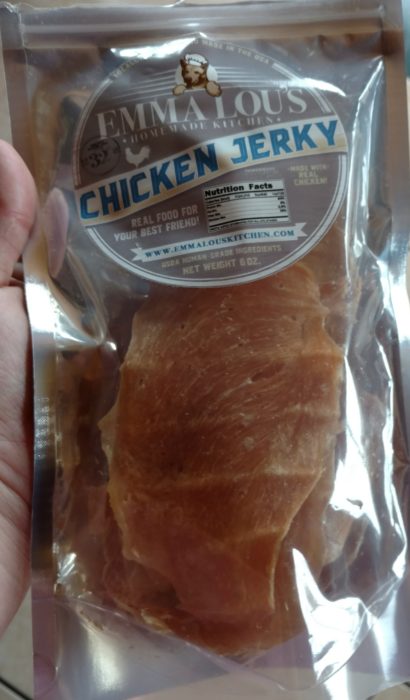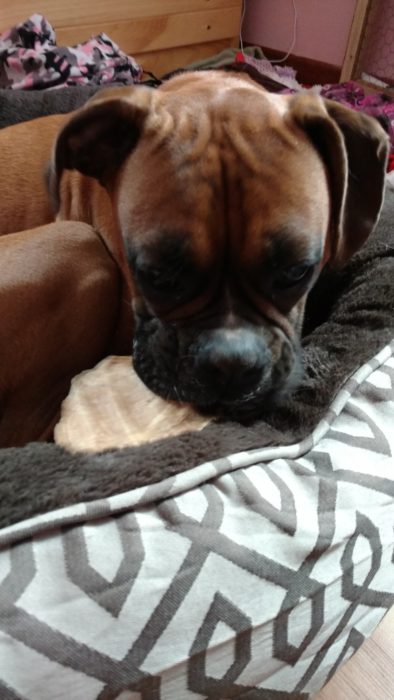 A Dog's Purpose is based n the bestselling novel by W. Bruce Cameron with the same title. The movie is directed by Lasse Hallström (The Cider House Rules, Dear John, The 100-Foot Journey). The canines in this film are voiced by Josh Gad who is often known for the voice talent behind Olaf in Frozen. The film also stars Britt Robertson (Tomorrowland, The Longest Ride), KJ Apa ("Riverdale", John Oritz (Silver Linings Playbook, American Gangster), Juliet Rylance (Sinister, "The Knick"), Luke Kirby ("The Astronaut Wives Club"), Peggy Lipton (When in Rome, Twin Peaks), Pooch Hall ("The Game", "Ray Donovan"), and Dennis Quaid (Far From Heaven, The Rookie).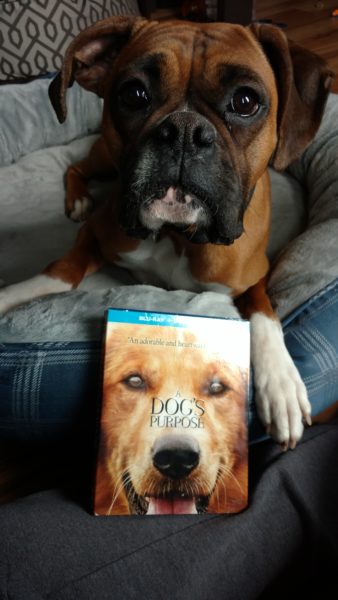 Hello. This is Felicia and I'm the new boss dog for Karen's family. In this film, a dog goes through a series of doggy lives. In one life, the main character starts off as a golden retriever puppy who is named Bailey. He's the pup on the cover. Bailey is the boss dog for a boy named Ethan.

A few doggy lives later, he is reincarnated as a large puppy who lives his sad and lonely life chained up in a yard. That's no way for a dog to live. Later while probably starting his senior years, the man takes the dog for a ride in his truck and drops him off by a random set of railroad tracks.

This life ironically leads him back to a much older Ethan where is able to help complete Ethan's life in a few new ways. A Dog's Purpose is wooftastic! The film is rated PG and is for the family.
BONUS FEATURES ON BLU-RAY
AND DVD

Lights, Camera, Woof! –
A behind-the-scenes look at the making of the film.

A Writer's Purpose –
Learn the story behind W. Bruce Cameron's beloved best-selling novel.
The Blu-ray™ Combo Pack includes a Blu-ray™, DVD and Digital HD with UltraViolet™.

Blu-ray
™
unleashes the power of your HDTV and is the best way to watch movies at home, featuring 6X the
picture resolution of DVD, exclusive extras and theater-quality surround sound.

DVD
offers the flexibility and convenience of playing movies in more places, both at home and away.

Digital HD with UltraViolet
™
lets you watch movies anywhere, on any device. Users can instantly stream or
download movies to watch on iPad®, iPhone®, Android™, smart TVs, connected Blu-ray™ players, game
consoles and more.
Website: http://uni.pictures/ADogsPurpose
Trailer: http://uni.pictures/ADogsPurposeTrailer
Facebook: https://www.facebook.com/ADogsPurposeMovie/
Twitter: https://twitter.com/a_dogs_purpose
Instagram: https://www.instagram.com/adogspurposemovie/
Giveaway:
One reader will win a copy of A Dog's Purpose on Blu-ray combo. This giveaway is open to residents of the USA, 18+. Please use the Rafflecopter form below for entry options.
Disclosure: I was supplied with a copy of this movie and promotional items to facilitate this review. No other compensation was received. The thoughts and feelings expressed are my own.