My goodness, I can't believe this is already a couple of months ago. My daughters and I all share our birthdays in November. This was my first time planning a party so bear with me.
My oldest child was turning seven and requested a party with her friends. I had quite a bit of fleece on hand from hats I had made the year before and other fabric scraps so I sewed together some owls as part of the parting gifts for our guests.
I found a free pattern at Toad's Treasures. I subtracted the feet and drew a different wing pattern. I rarely sew so if I can do it, pretty much anyone can!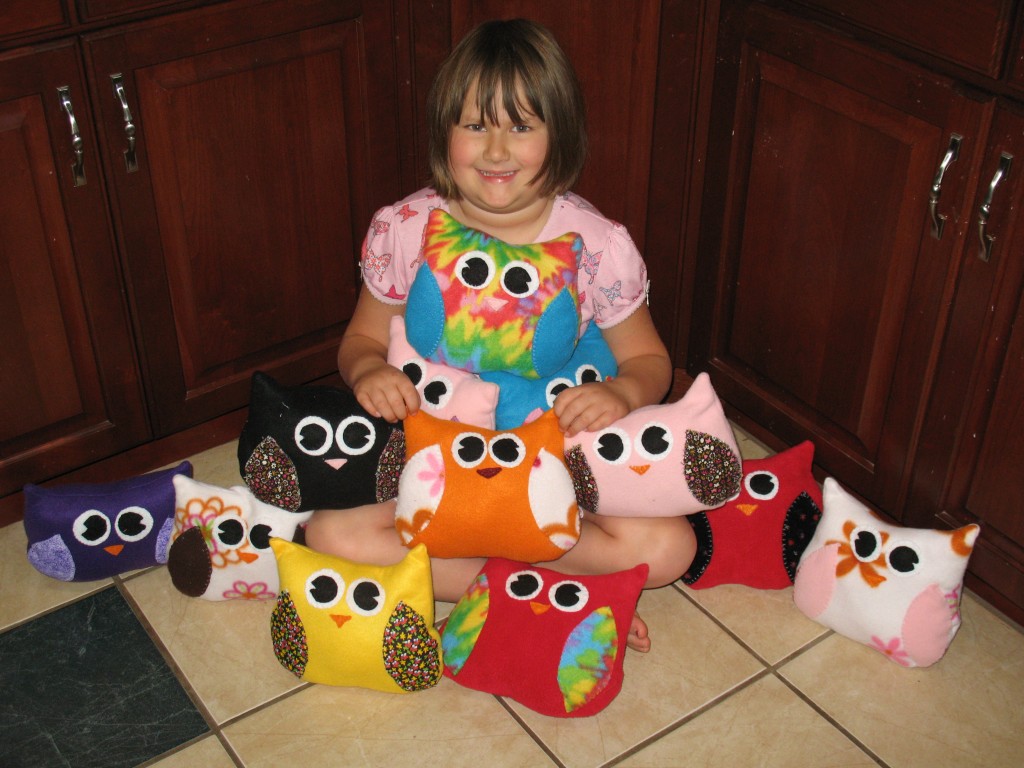 You may have seen my review of Magic Milk Straws before. Small bags also went home with the guests. The little cookbooks and pencils were at Target and the flashy, squishy rings on Amazon.com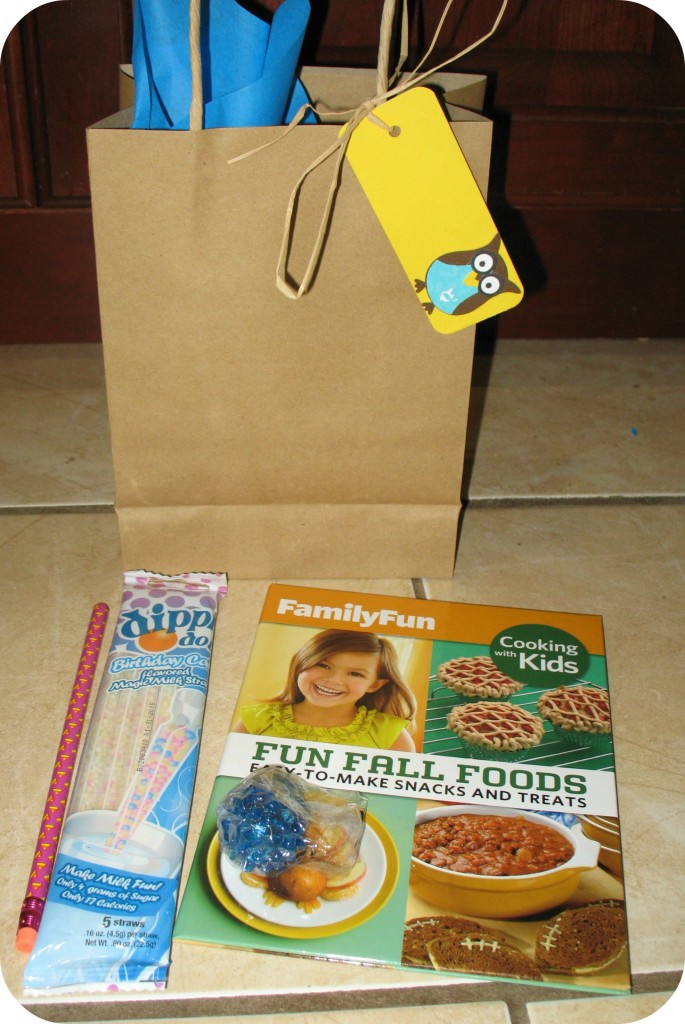 I have this fun owl punch from Stampin' Up and used it to make some simple gift tags.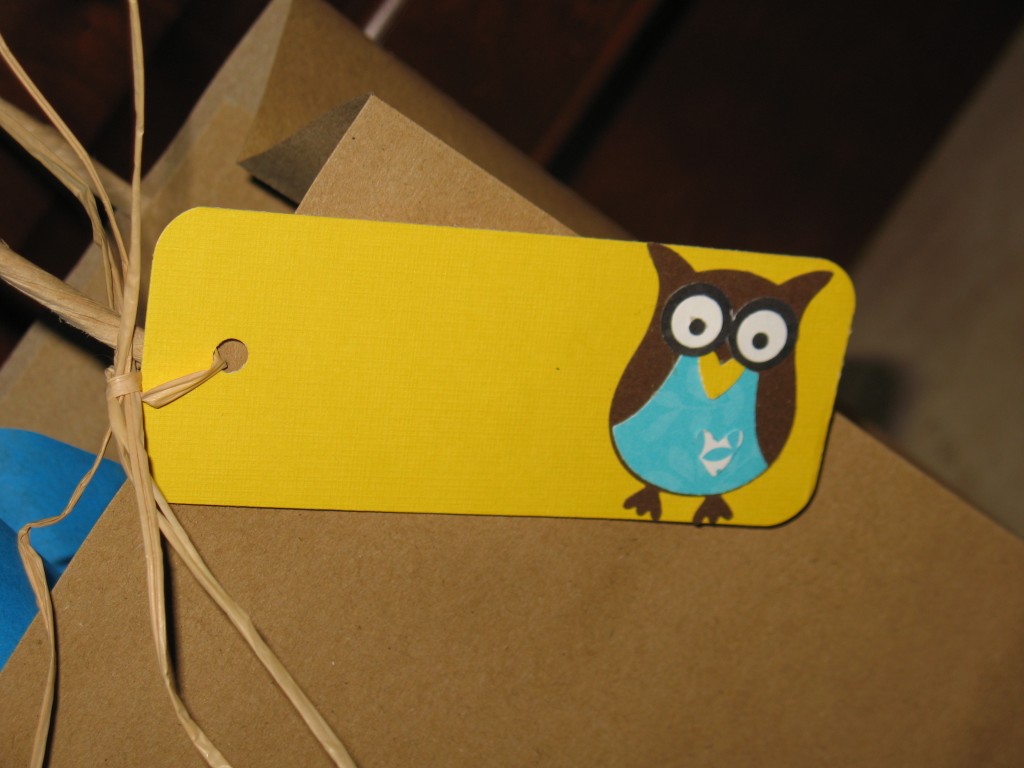 Night Owls anyone? The mama owl and babies can be found at Spoonful.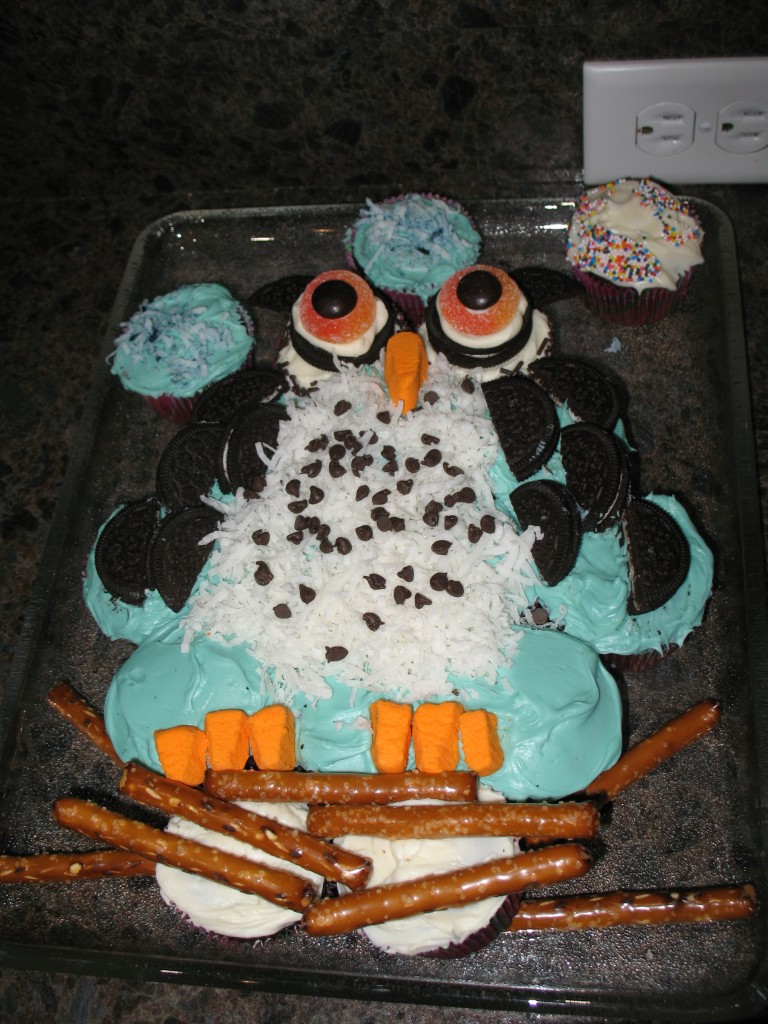 Here are the babies.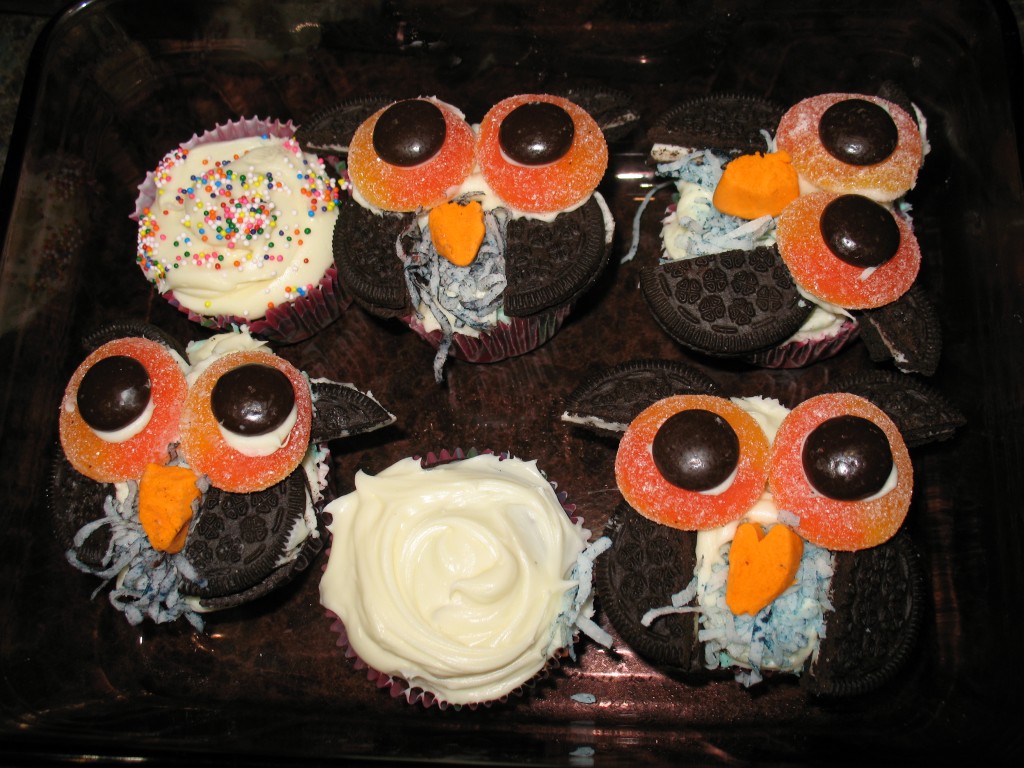 I made these as "thank you" cards. I found the bobby pins with pad on EBay and had an old Sizzix punch that would go through felt for the flower petals. I sewed the petals together and then sewed buttons on. Hot glue was used to fasten them to the bobby pins. I believe the circles for the petals were 5/8″ each.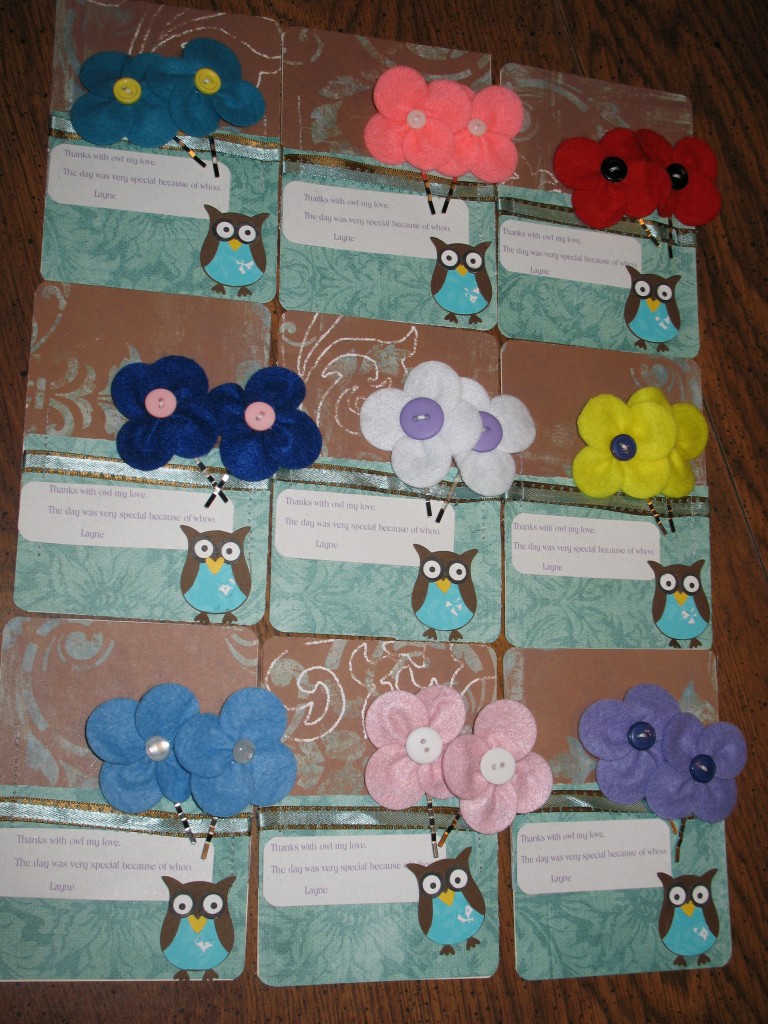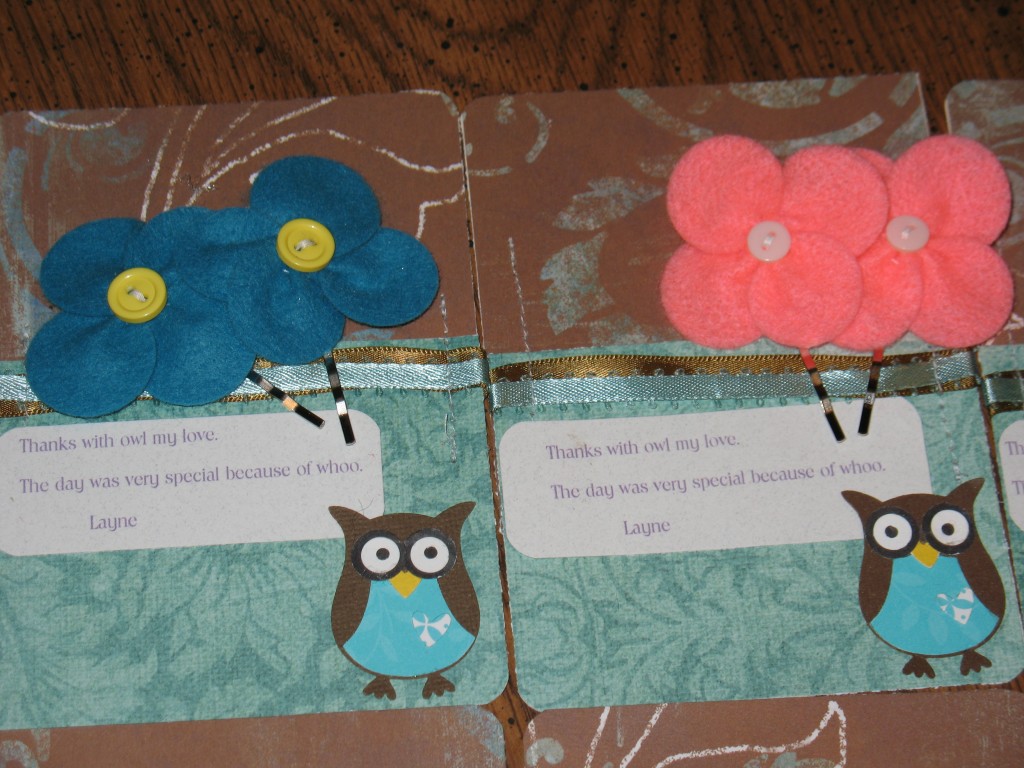 I will openly admit that I am a horrible interior decorator. My daughter's current favorite color is blue so we made these paper pom poms to hang from the ceiling in varying sizes.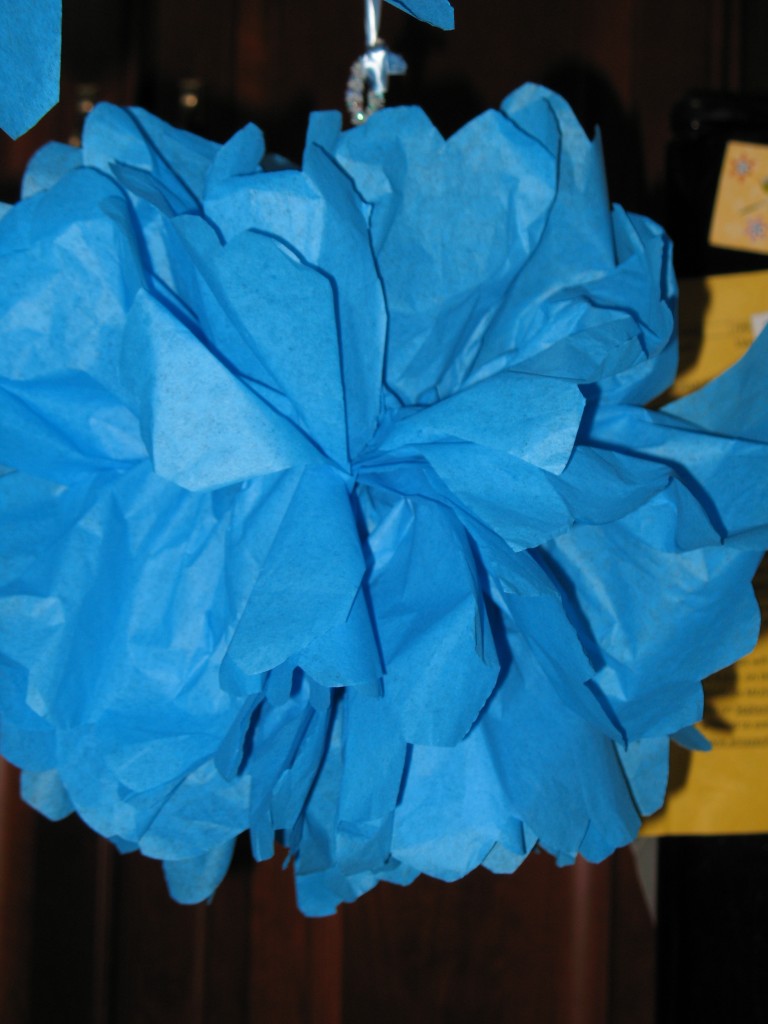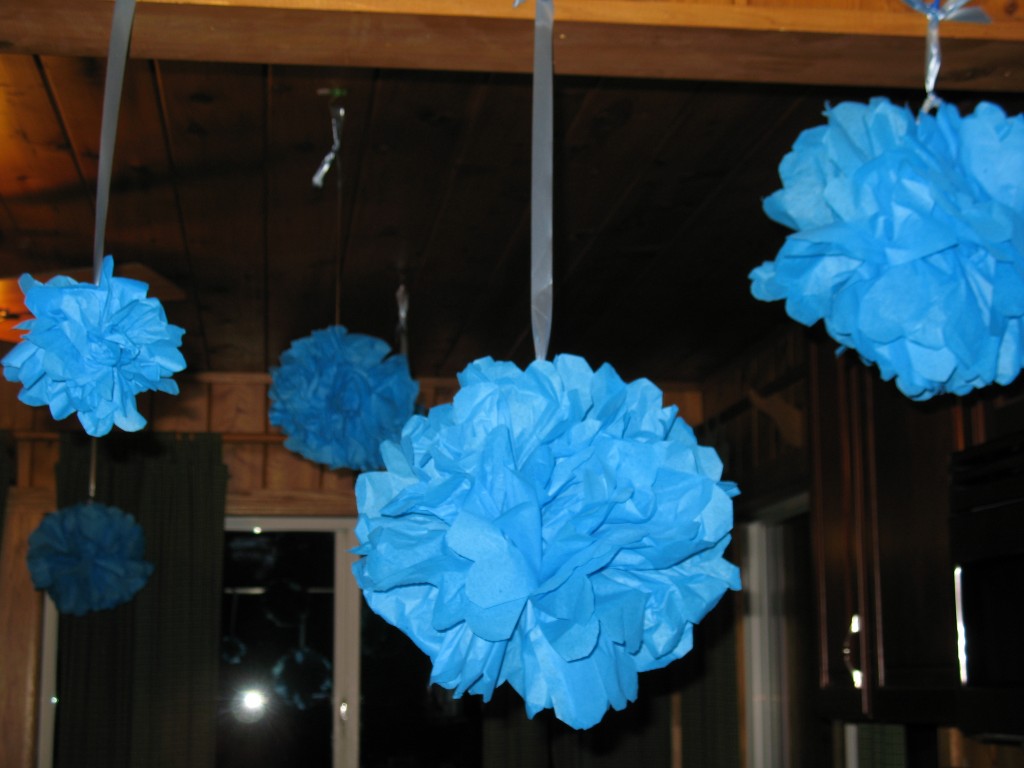 This was my first attempt at making a pinata. The Prodigy Mommas have a great tutorial if you would like to make your own. I used cardstock for the facial features since I already had it on hand. The tutorial suggests foam.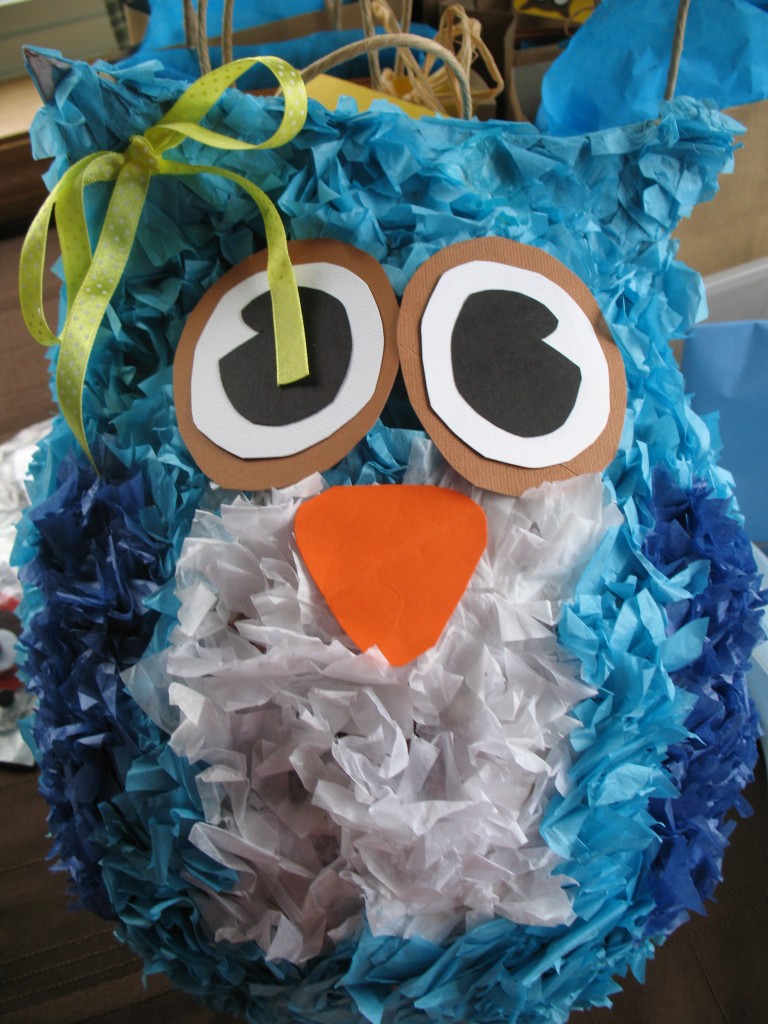 Now this one was kind of a flop. I thought these owl crackers would be cute for our theme and I don't know if it was because I used generic crackers from Target or assembled them too early, but they were mushy by the night when I served them. Yuck! They were featured in Parent's.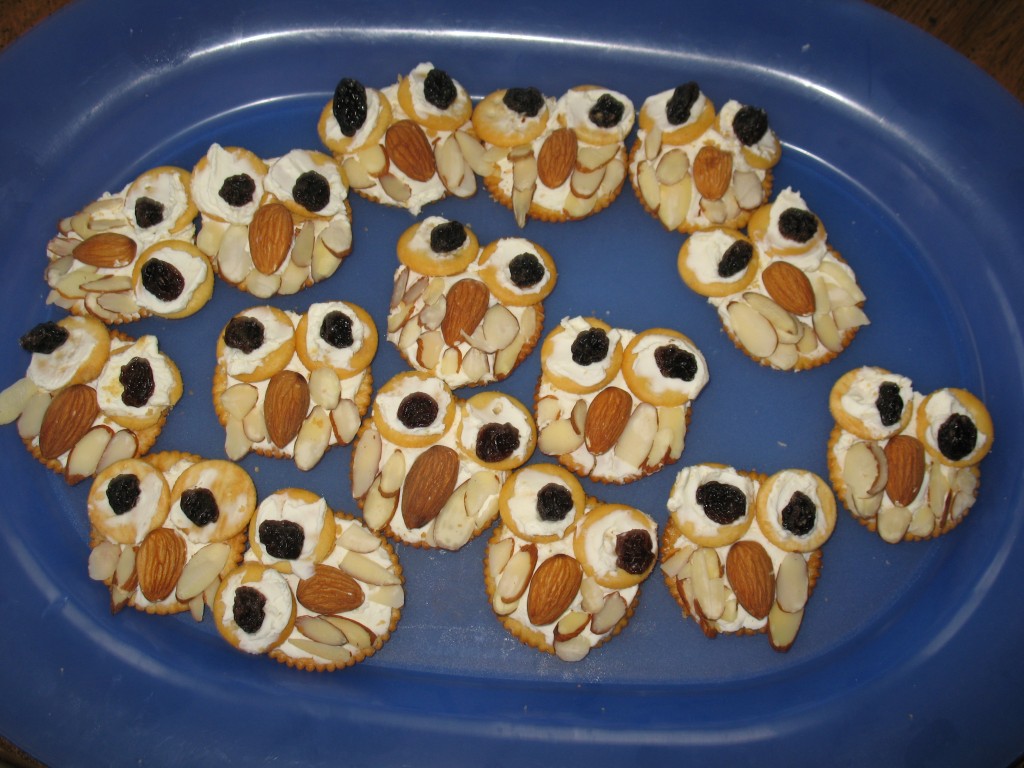 I bought some pretty blue Ball jars and placed battery operated lights with glass marbles in them. My husband cut up a wood rounds to use as decoration.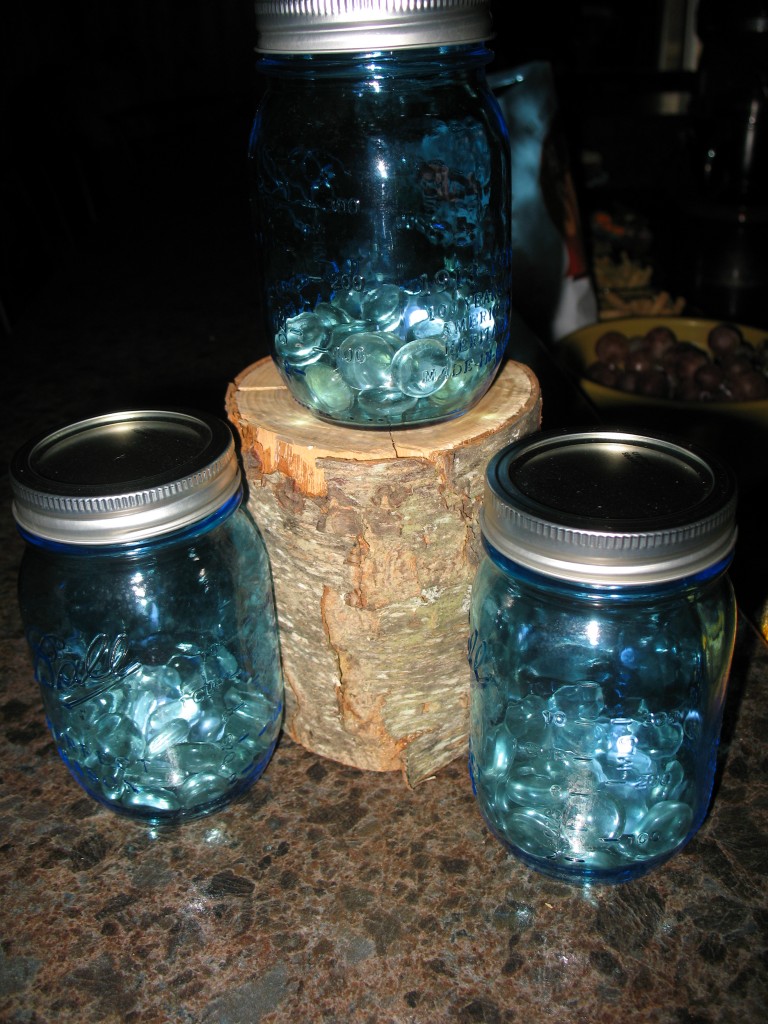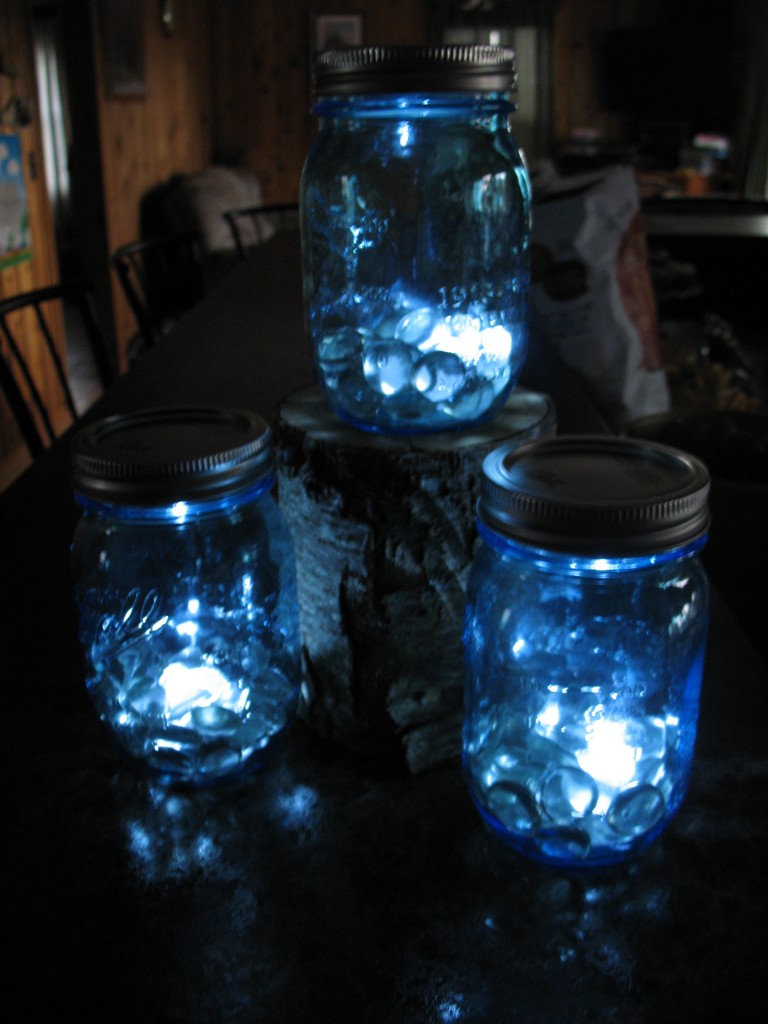 For an activity, we used pins that were available through Oriental Trading Company. They were cute, but the glue dots I bought with the order did not hold the pieces together all that well.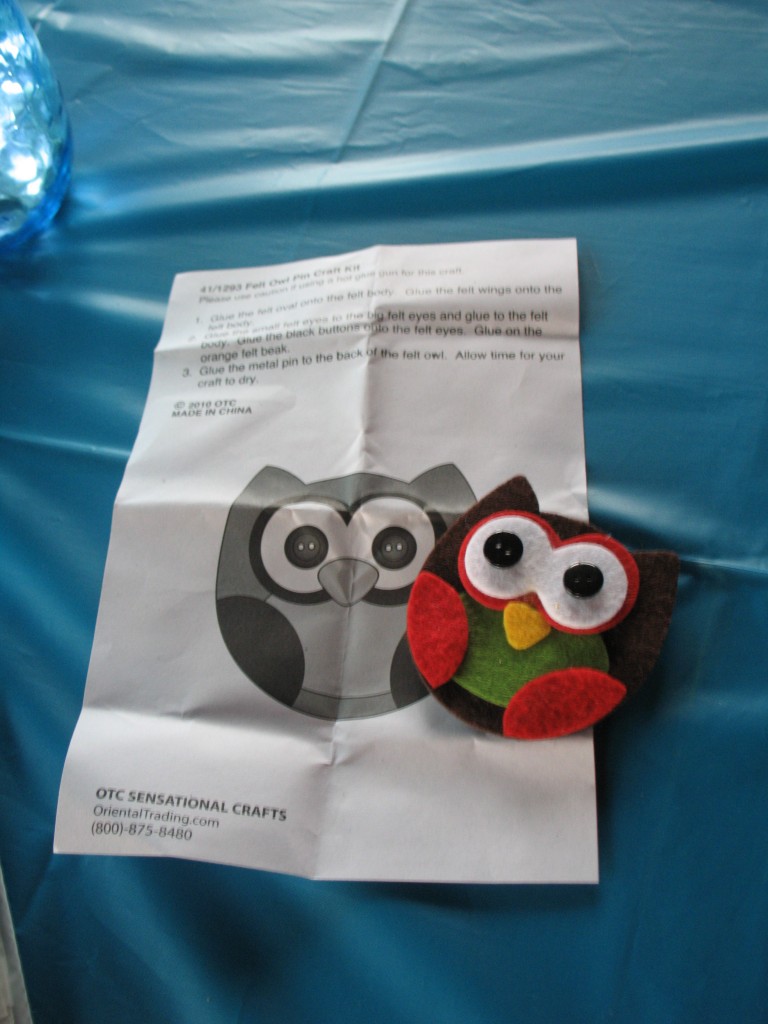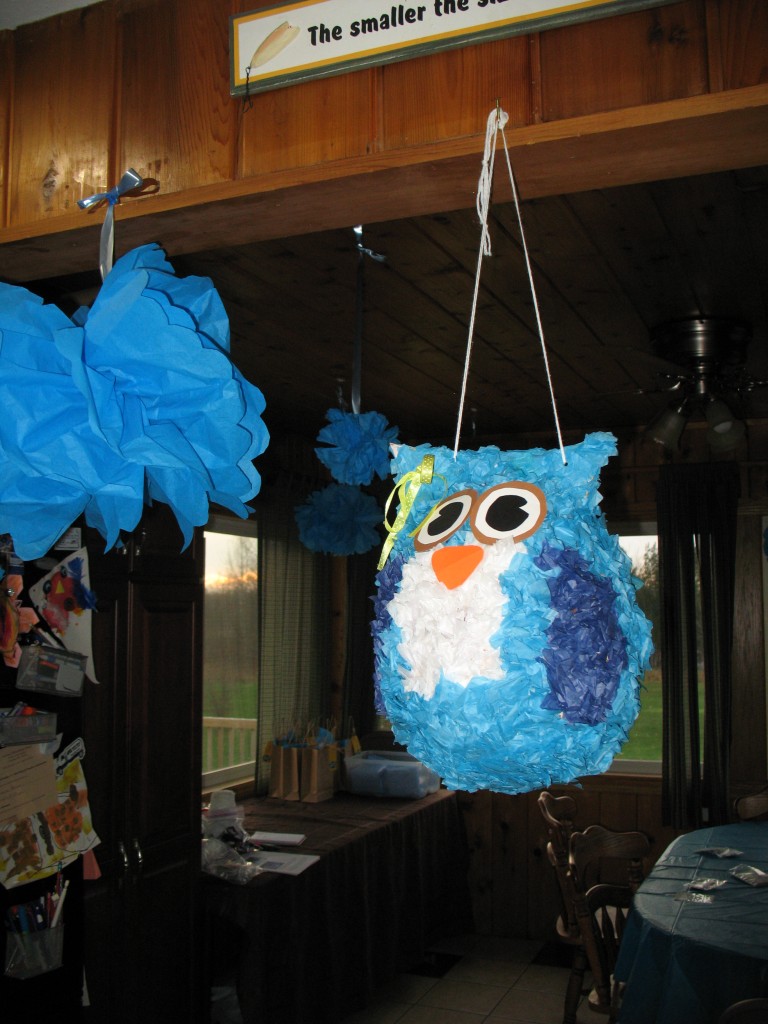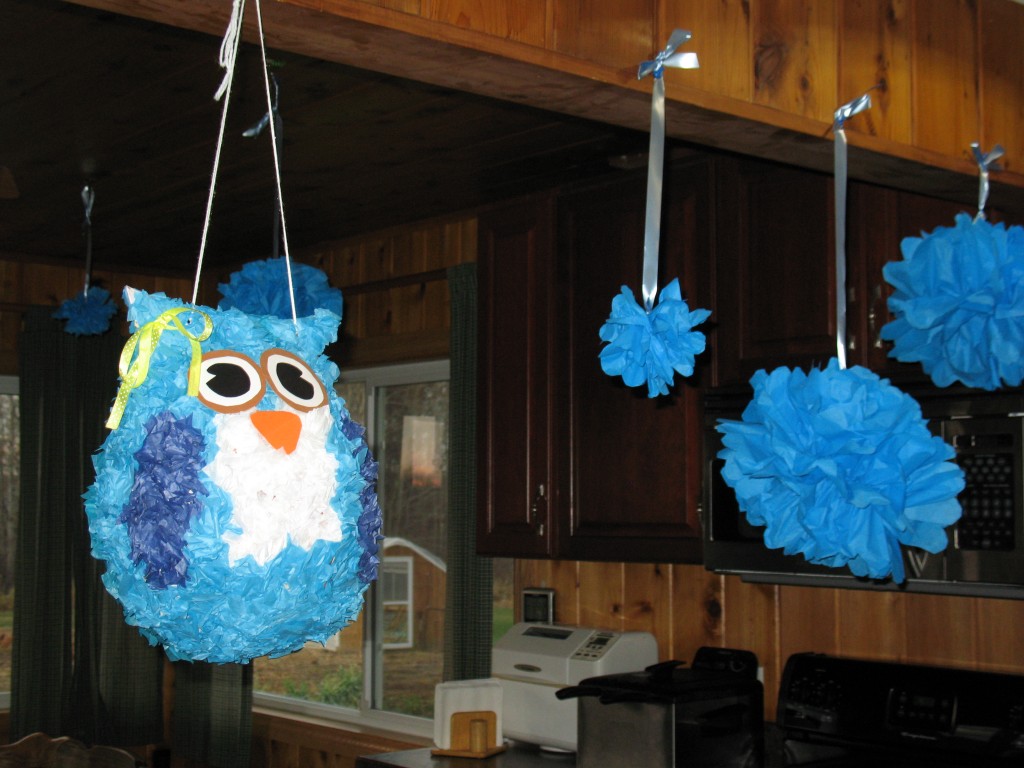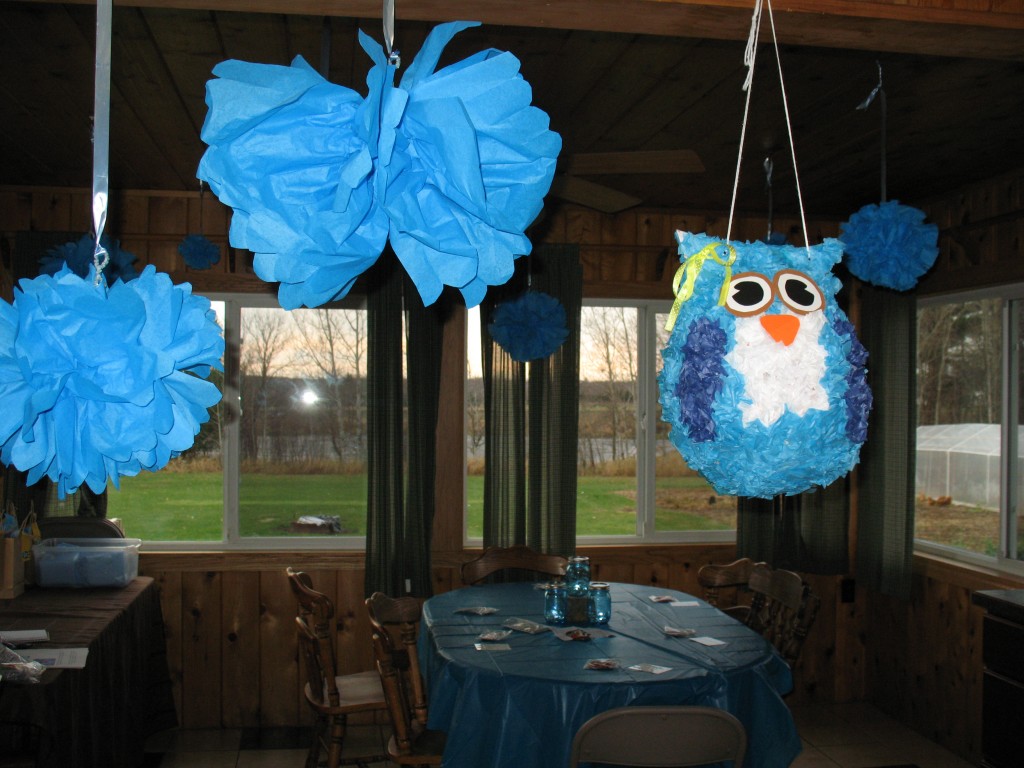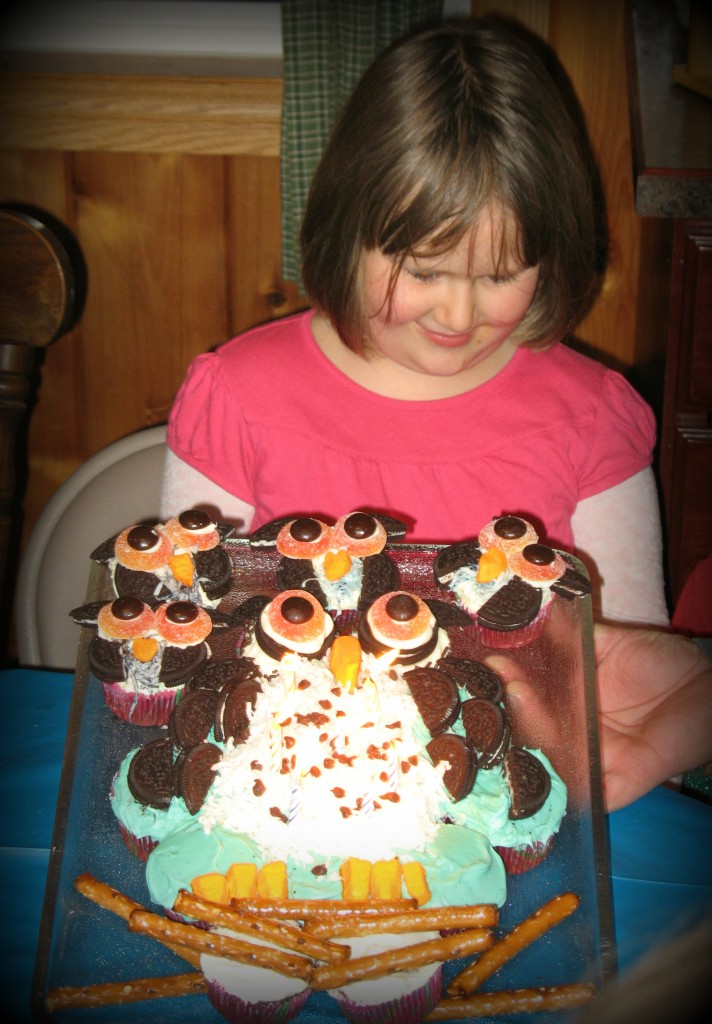 The hits of the evening for the girls were breaking the pinata, posing afterward with pinata parts on their heads, the stuffed owls, and applying several glittery tattoos on themselves. It was a lot of fun.
My second daughter turned five not quite a week later. We just celebrated with family for her special day. She likes Angry Birds and so I had my husband take the reins and glue this pinata. He used flour and water versus the diluted glue like suggested in the Prodigy Mommas. He thought it was difficult to use. I then shaped some chipboard for the top of the bird and used paper streamers to decorate the body. The kids had a blast swinging at it and waiting for the cascade of candy to fall.