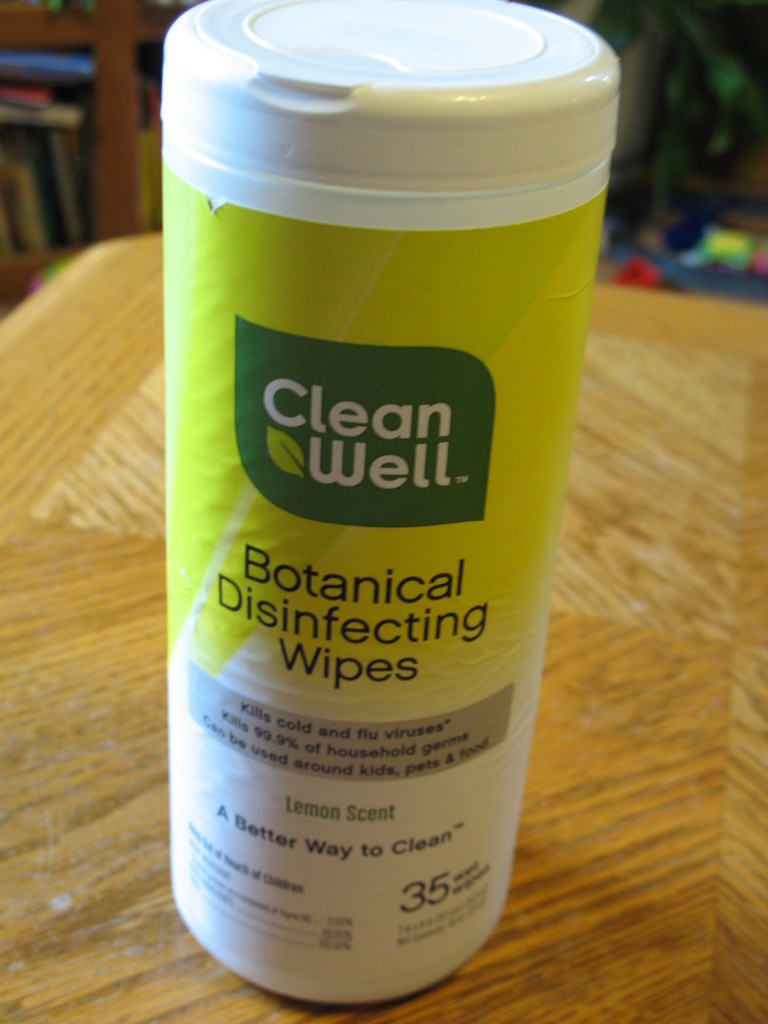 With having children, I have slowly educated myself on ingredients and things that are really not good for our well-being. It is still a learning process though. As a safe way to clean around the home, I was sent CleanWell's Botanical Surface Disinfecting Wipes a few weeks ago to review.
CleanWell's Botanical Surface Disinfecting Wipes are part of a disinfectant line of household cleaners which are made with a patented combination of thyme oil that kills 99.9% of household germs on hard, non-porous surfaces. This includes Influenza A virus and Rhinovirus type 37. Non-porous surfaces would be like countertops, children's toys, high chairs, garbage cans, toilet seats, sinks, etc.
Currently there are three products in the surface disinfecting line by CleanWell: an all-purpose cleaner, bathroom cleaner, and the disinfecting wipes. CleanWell's products are EPA registered as antibacterial and antiviral.
The CleanWell Company was started by a dad, Sam, who had a son, Conor, with an immune system disorder. He went in search of alternative disinfecting agents for everyday cleaning products. Sam then partnered with Dr. Weiss, a Stanford trained physician that was an expert in natural chemistry. In 2005, they started the CleanWell Company.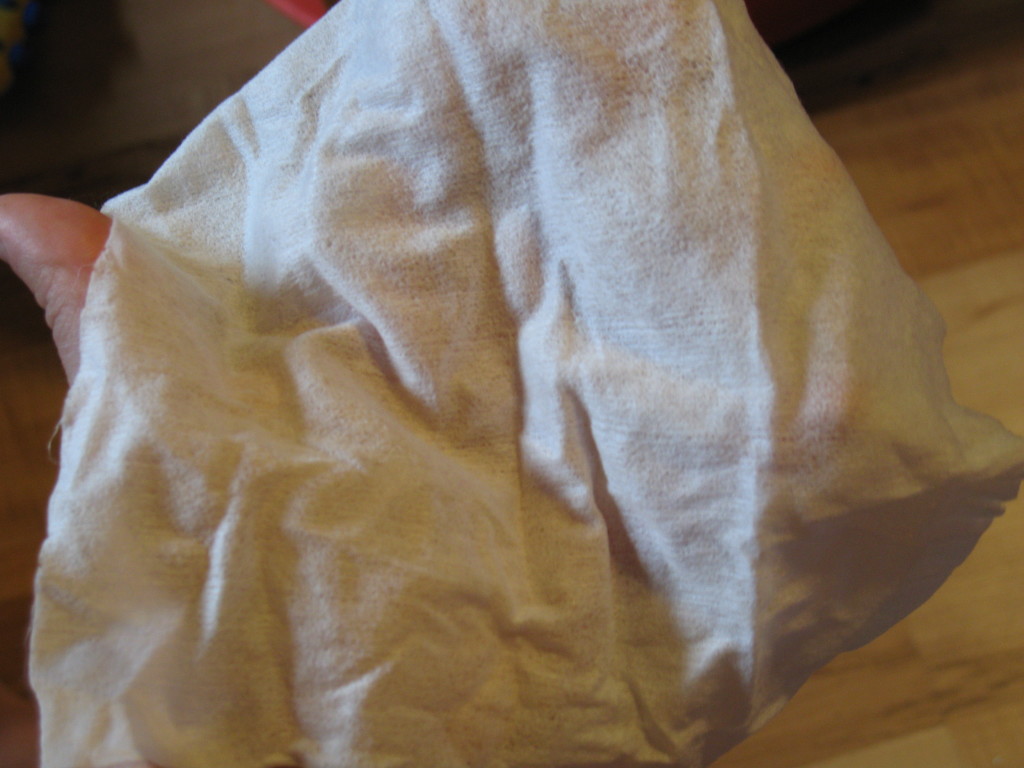 CleanWell's cleaners have natural lemon and citrus scents. These cleaners are suitable to use around the entire family, even around pets. They do NOT contain synthetic fragrances, dyes, ammonia, alcohol, or chlorine. And clean-up does not require any rinsing.
The packaging for Clean Well cleaners are also entirely recyclable, including the plastic trigger spray bottles for the bathroom cleaner and all purpose cleaner. It does say to put the wipes in the trash after use and not to flush.
CleanWell's Botanical Disinfecting Wipes are soft and pliable. They are nicely moistened, not drenched. They were very effective at cleaning and left the house smelling like I had just done some Italian cooking versus the harsh smell of some other commercial cleaning wipes I have used in the past. Pre-cleaning is needed for heavily soiled or greasy areas.
With the disinfecting wipes, you will want to leave treated areas visibly wet for 10 minutes and allow to air dry. This sounds like a pretty standard kill time. At my old job, we had to be aware of the kill time to appropriately kill germs in the veterinary clinic and it is surprising that most commercial cleaners should be on average 5-10 minutes before rinsing or wiping away to take care of microscopic villains.
I've used CleanWell Botanical Disinfecting Wipes quite a few times in the kitchen and bathroom. It is labeled to have a lemon scent, but it smells a lot like thyme. I still think this is a wonderful smell, but I do not notice the lemon. I was curious to what the inactive ingredients were since it says "other ingredients -99.95%" on the container and found them easy to find on CleanWell's website:
Active Ingredient:
Thymol 0.05% (as a component of thyme oil)
Other Ingredients:
Aqua (water)
Citric acid (cornstarch derived water softener)
Citrus limonum (lemon) oil
Copper sulfate pentahydrate (bluestone) (mineral derived water mineralizer)
Sodium citrate (cornstarch derived water softener)
Sodium lauryl sulfate (palm kernel or coconut-derived cleaning agent)
I had read that sodium lauryl sulfate was a potential carcinogen, but snopes.com says that is a false claim. See, I'm still learning! Sodium lauryl sulfate is a foaming and cleansing agent and is an irritant so keep the wipes away from children so they don't swallow them and avoid getting in the eyes.
CleanWell Botanical Disinfecting Wipes are made in the U.S.A. To learn more about CleanWell, please visit www.cleanwelltoday.com and to find a retailer near you, visit http://store.cleanwelltoday.com/store-locator .
CleanWell on Facebook: https://www.facebook.com/cleanwell
CleanWell on Twitter: https://twitter.com/cleanwell
CleanWell on Pinterest: http://pinterest.com/cleanwell/
CleanWell's bathroom and all-purpose cleaners have a suggested retail of $3.99 for a 26 oz. bottle and the botanical disinfecting wipes are listed at $3.99 for 35 count container of wipes. CleanWell also provides commercial products for your school or business. You may have noticed that Seventh Generation Disinfecting spray cleaners and wipes have CleanWell Inside – their botanical disinfecting formula is in them too.
Disclosure: I was sent CleanWell Botanical Disinfecting Wipes in exchange for an honest review. No other compensation was received for this post.
.