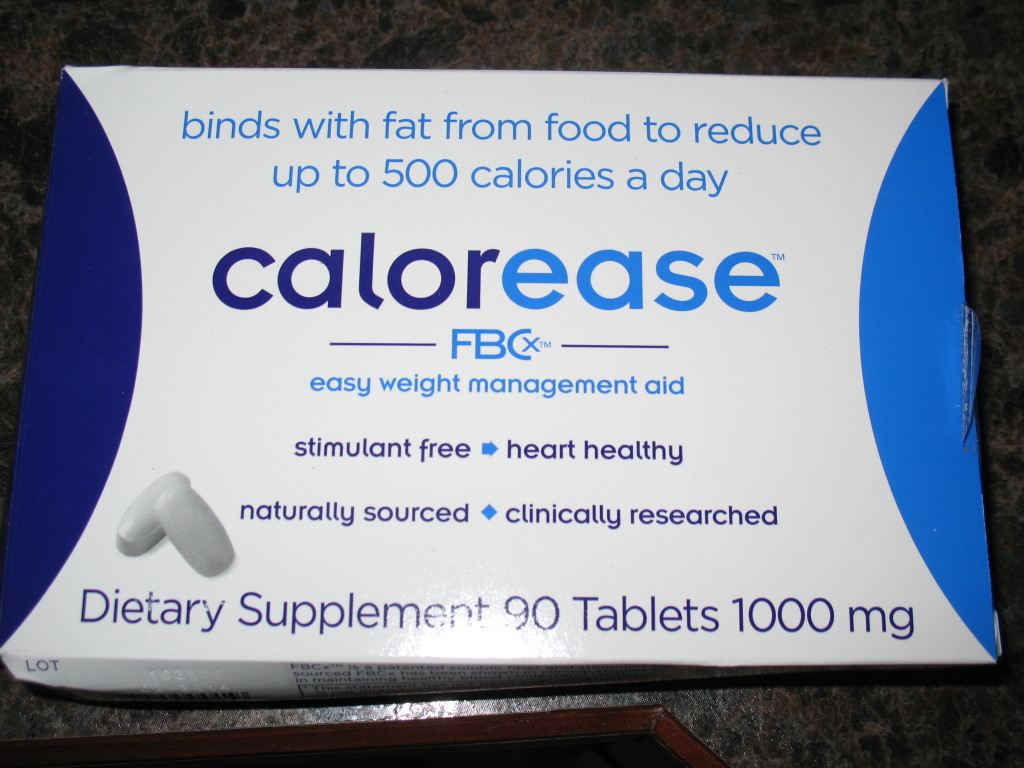 I've mentioned before of my struggles to lose weight that I accumulated over the last seven years. I was very intrigued by a stimulant free weight management aid to review through Mom's Meet called Calorease.
To use Calorease, take two tablets with meals containing fat. It binds with the fat in food to decrease the calories you consume by roughly 500 calories a day. This product contains a unique patented fiber called FBCx ™ that can bind and eliminate up to nine times its weight in fat. FBCx™ may also help maintain healthy blood cholesterol levels.
There are simple steps recommended with Calorease, which I am sure you are quite familiar with, like move more, eat breakfast, reduce sugar, add protein, etc. In other words, lead a healthy lifestyle.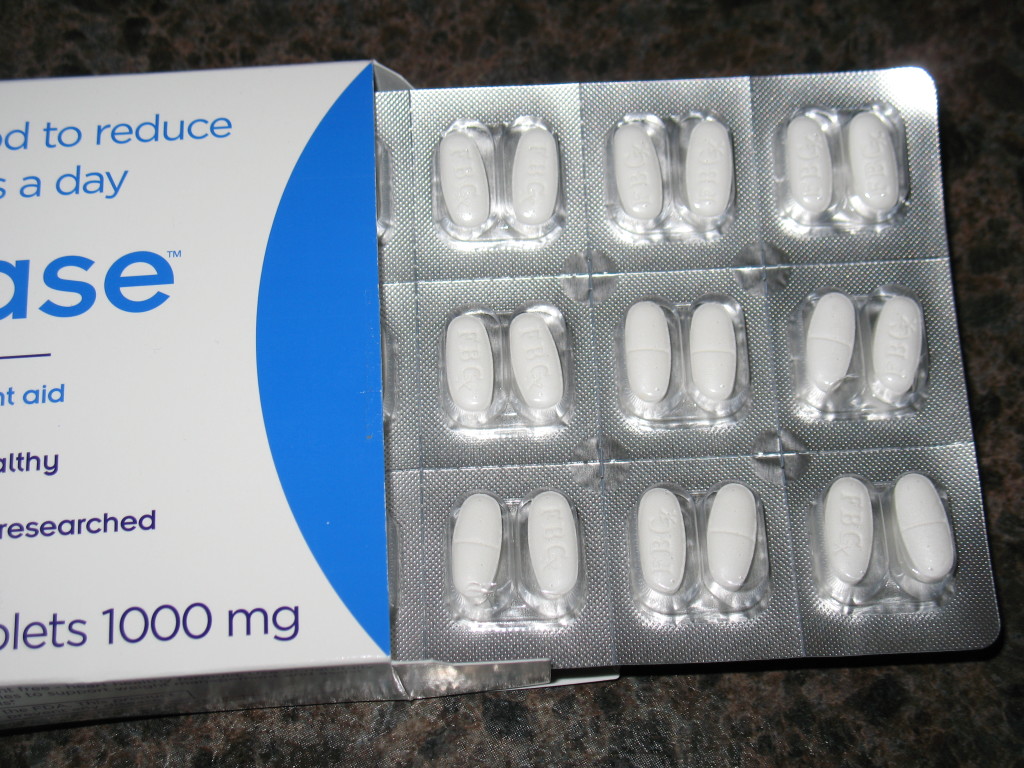 Calorease does not give you a green light to overeat. If your meal does not contain fat, skip Calorease because it can cause constipation, bloating, or flatulence. Some users may notice these symptoms when beginning to take Calorease as they adjust to the high fiber content. The same can happen if you take more than two tablets, three times a day. Otherwise, no known side effects.
Take Calorease within one hour before or after eating your fat-containing meals or snacks. Two tablets of Calorease targets 18 grams of dietary fat. If you are on a low-fat diet, Calorease may not be the best option for you and it is not recommended for women who are pregnant or nursing.
I have taken Calorease for a few weeks now. I usually take it two times a day because my breakfast is often a bowl of cereal on the weekdays and I don't think the 1% milk contains much for fat. I do take it usually three times a day on the weekends when we have a larger breakfast with notable fat content.
The tablets are maybe a bit larger than some other supplements I have taken, but still seem okay to swallow with a beverage in hand. I've lost four pounds since the start of adding Calorease to my daily intake. My pants size does not feel any different yet, but maybe it will with more time. It is suggested to allow two-three weeks for most to see results while using Calorease.
Calorease does not contain gluten, lactose, yeast, wheat, sugar, salt, egg, soy, dairy, artificial colors, sweeteners, or preservatives. It is naturally sourced from grain. I had read that it was derived from corn and the website says "Calorease contains no genetically modified components". So the fear of GMO corn is absent with this product.
This product is packaged in a convenient blister pouch that provides 1 serving (2 tablets) so it is convenient to take on the go. I keep a few pouches in my purse.
A 90-tablet pack of Calorease retails for $29.99. If you would like to try Calorease, you can take advantage of a 50% off discount. $14.99 for a 90-tablet pack with visiting Calorease and entering code 4MOMS with your order.
To learn more about Calorease, visit calorease.com.
Calorease on Facebook ("like" to stay up to date on promotions and offers)
Calorease on Twitter
Calorease on Pinterest
Calorease on Google+
Watch this video to see how Calorease works in the body:

I received this product for free from the sponsor of the Moms Meets program, May Media Group LLC, who received it directly from the manufacturer. As a Moms Meets blogger, I agreed to use this product and post my opinion on my blog. My opinions do not necessarily reflect the opinions of May Media Group LLC. or the manufacturer of the product.