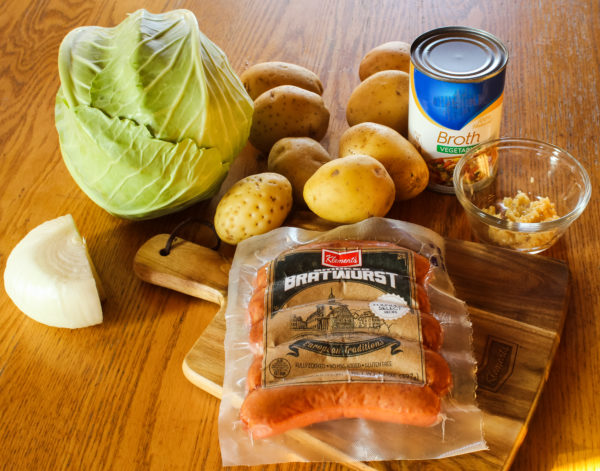 This post is sponsored by Klement's. The thoughts and feelings expressed in this post are my own.
A few years ago, I started adding more dishes into my family's routine that included cabbage. This time of year, it is plentiful in the garden and in great flavor from the grocery store. One of my family's favorites is a simple, but hearty recipe including cabbage, potatoes, and Klement's Smoked Bratwurst. We call it Cabbage Sausage One Pot Meal. I cook this recipe in a cast iron pot so you could move this recipe from the stovetop to the campfire if out camping too. A regular pot can also be used and cleanup is simple with using one pot to cook it all. 🙂
Klement's uses family recipes for their sausages that have been passed down for generations and originated in Europe. These recipes have been tried and true for over 60 years. Their products are handcrafted in small batches to keep their authenticty and are created right next door in Wisconsin.
Lean cuts of beef and pork are blended with spices and no MSG is added. Their sausages are then hardwood smoked. They are gluten-free. Klement's Smoked Bratwurst and some of the other sausages offered by Klement's are pre-cooked so they cook up quickly in your favorite recipes or out on the grill with family and friends.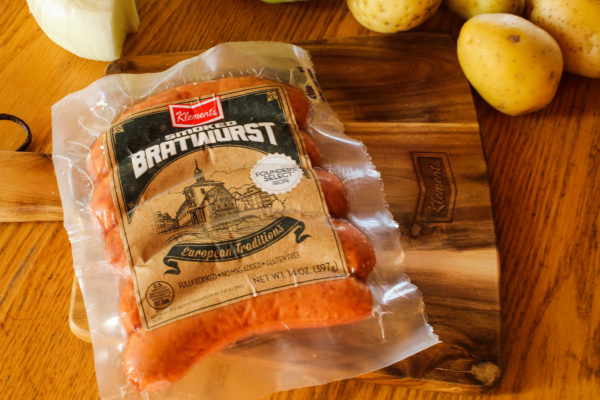 I gathered the following to make this dish –
1/2 large onion, diced
8 medium-sized potatoes with skin on, chopped
1 can of vegetable broth, 2 cups
2 Tbsp. minced garlic
1 14 oz. package of Klement's Smoked Bratwurst with links cut into rounds
1 medium head of cabbage, chopped with thick core removed
2 Tbsp. butter
Salt and pepper to taste
This dish feeds my family of five with a bit leftover and so I am estimating 6-8 adult sized servings with usually feeding a few children.
Directions:
Heat the pot and add the 2 Tbsp. butter. Add all of the diced onions and minced garlic. Cook until the onion is translucent. Season lightly with salt since the sausage will add some salt too and add the pepper to taste.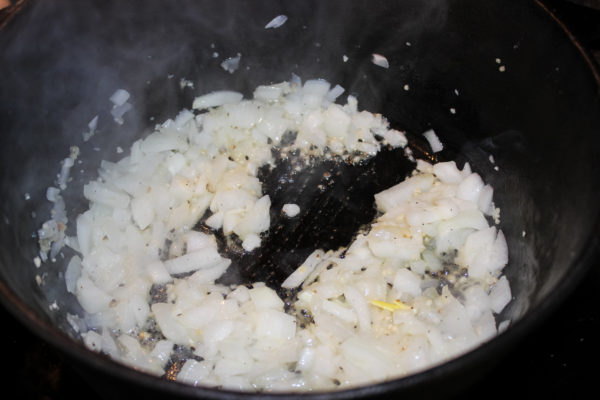 Then add the cut up potatoes and sausage to the pot with the 2 cups vegetable broth. Cover and cook until the potatoes are almost completely done.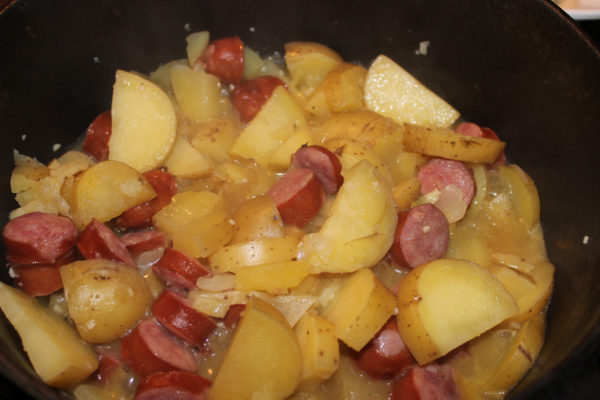 Lastly, add the chopped cabbage and put the cover back on the pot. Cook until tender, but yet crisp. This step took me about 8 minutes.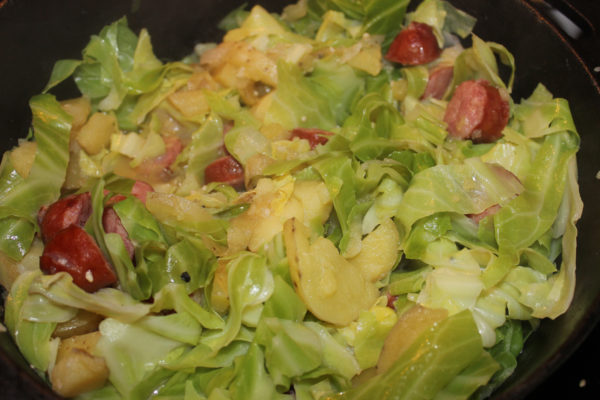 Serve hot in bowls and enjoy! My family and I love this with fresh bread.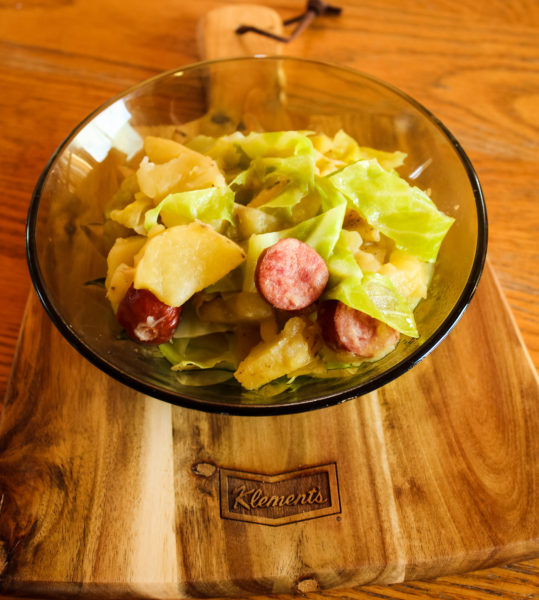 To find Klement's products near you, please visit www.klements.com and click on the "Find a Store" tab at the top of their page.