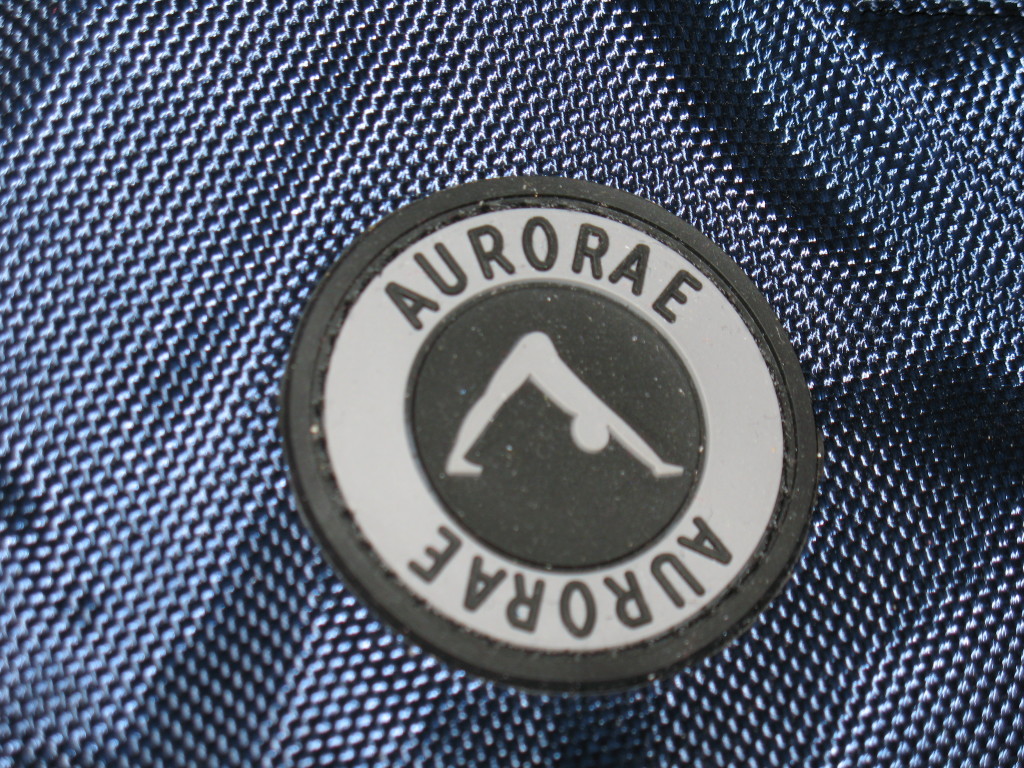 Disclosure: I was sent an Aurorae Yoga Mat Sport Bag through Outburst Media in exchange for an honest review. No other compensation was received.
I'm not a big fan of exercising, but do enjoy yoga and the benefits of increased flexibility and stress reduction. Sometimes it is nice to have different scenery beyond the typical four walls and travel out with a yoga mat and a few accessories. Aurorae Yoga carries a neat bag that I would like to share with you today.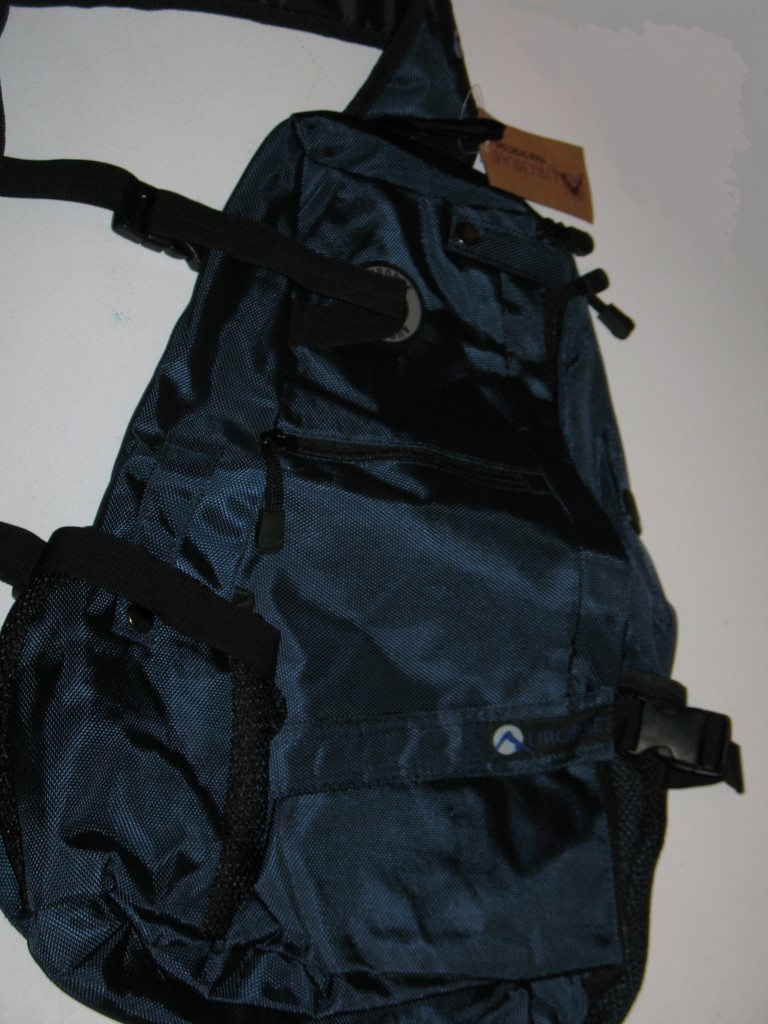 I received the The Aurorae Yoga Mat Sport Bag in blue, but it also comes in green, purple, red, and ebony. The yoga sport bag is made of micro fiber polyester. I wish I could show you how my mat looked in the bag, but I don't have an Aurorae mat and mine was too big so I am going to need to make purchase. I have a Harbinger mat, but it is a bit too thick.
This yoga sport bag is stylish and yet built to be multi-functional. There is a netted side pocket for a water bottle and the front of the bag has a small zipped storage area that would be nice for maybe a gym membership card or maybe a driver's license. With undoing a metal snap, plastic buckle, and unzipping, you can get into the main compartment where you would have room to store a second set of clothing or even fit up to a 15.4″ notebook. I have a 15″ HP Pavillion Notebook and it went in with no problems closing the bag. I could fit very light clothing in beyond storing the notebook. This large compartment has a wet liner built in too.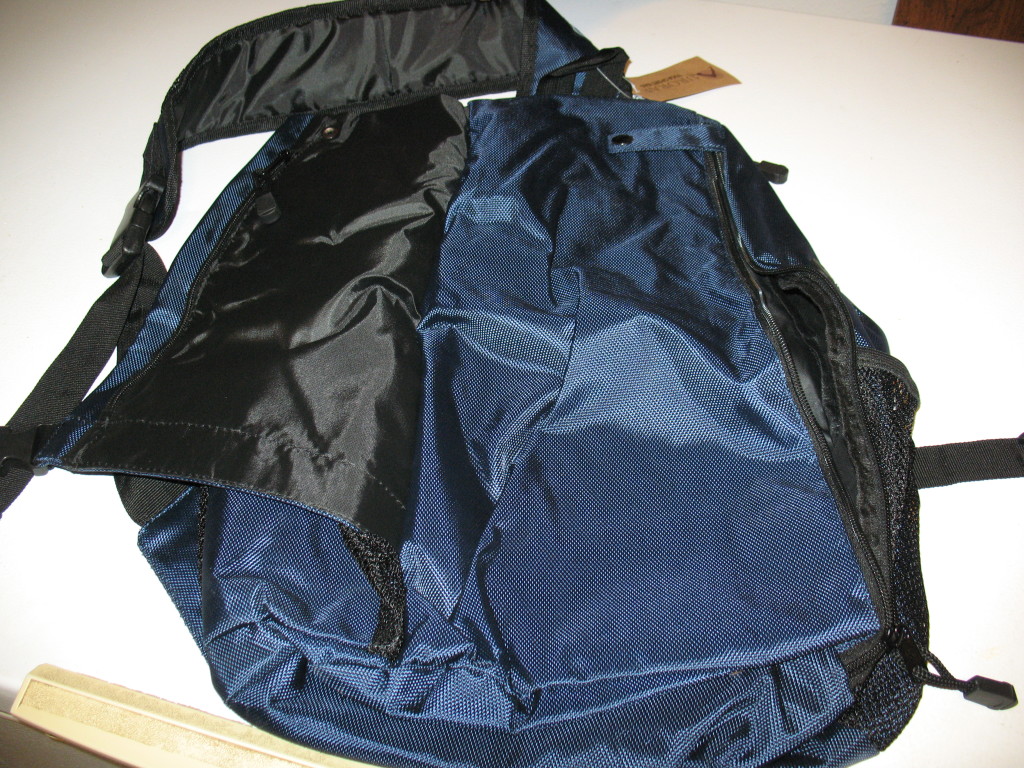 There is also a second zipped compartment near the back of the bag. I don't know if you can see this, but on the lower portion of this next image, there is a port for your speaker wire to run through and this is on the outside of the main storage compartment.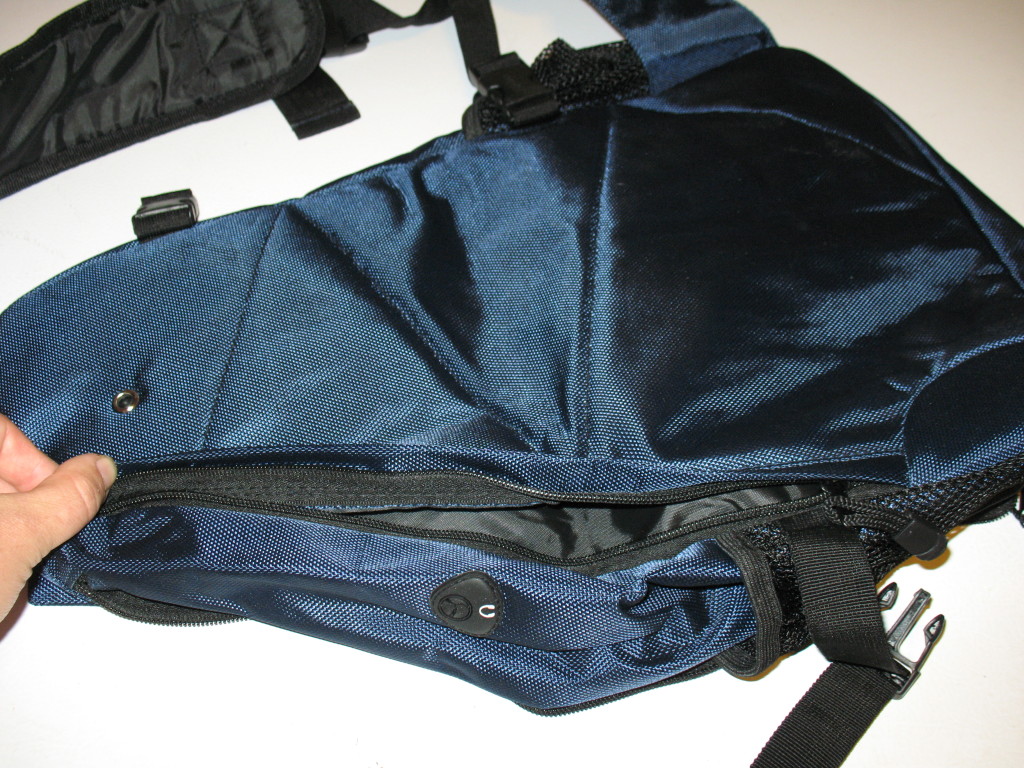 The strap is adjustable and has a netted pouch for small items. It looked like this was labeled as a cell phone pocket. I currently have a Samsung Galaxy SIII with a thin flip cover and it was a tight fit. The strap has a single plastic hook and there is room under the black nylon running vertically in this image to put small items under.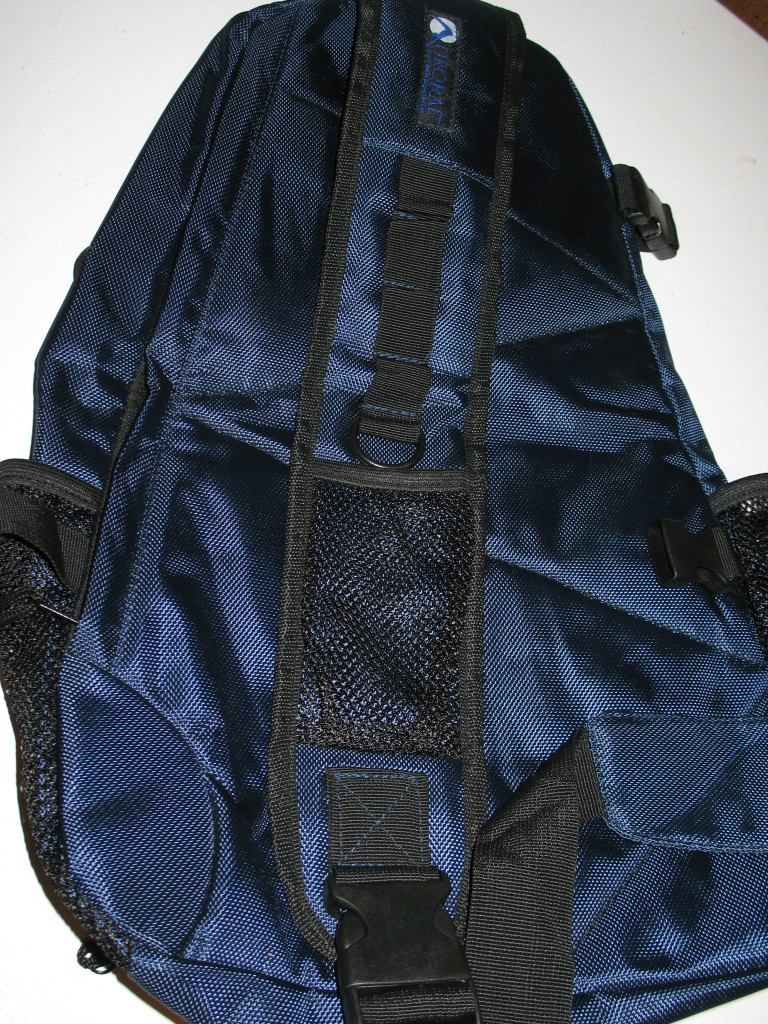 Overall, I think think the Aurorae Yoga Mat Sport Bag is durable and comfortable. I tried it on with my notebook in it and walked around in my home. It felt great over my right shoulder. This bag is currently selling on Amazon.com for $34.95 and is Prime eligible. Now to go shopping for a second yoga mat.
Aurorae Yoga can be found on –
Website: http://auroraeyoga.com
Facebook: www.facebook.com/auroraeyoga
Twitter: www.twitter.com/auroraeyoga
Pinterest: www.pinterest.com/auroraeyoga
Google+: https://plus.google.com/u/0/b/106327983239617093676/106327983239617093676/posts