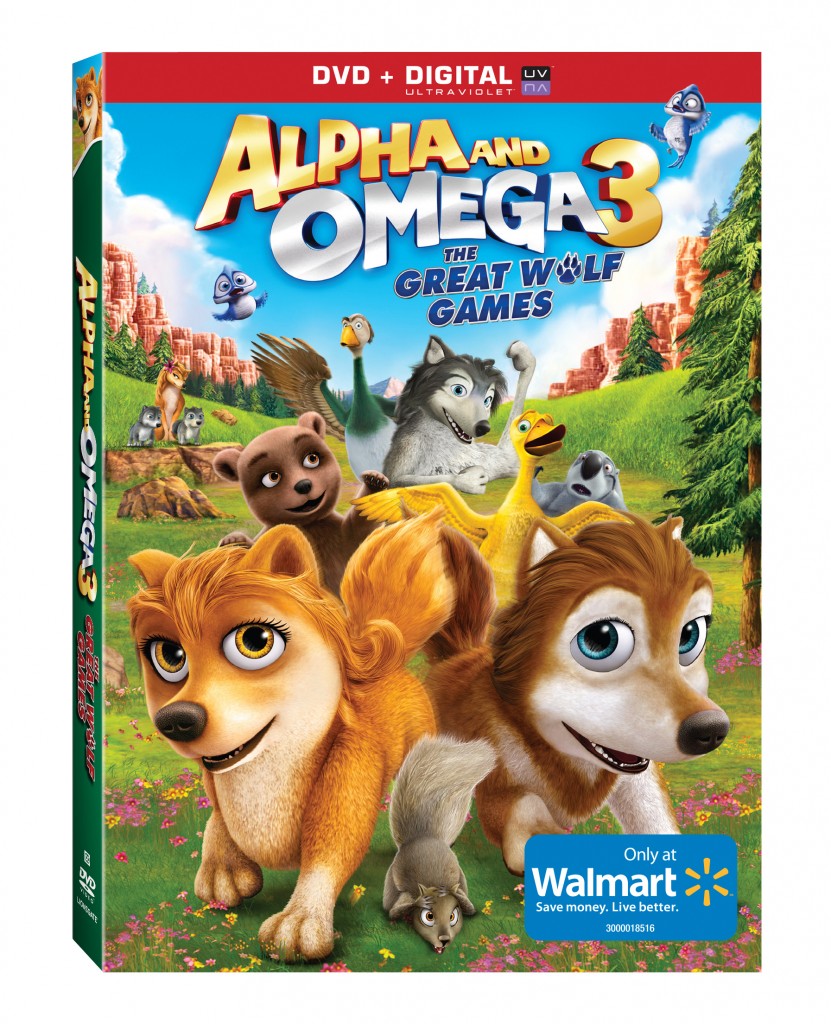 I'd like to share the newest addition to Alpha and Omega, The Great Wolf Games. It was released today from Lionsgate Home Entertainment and is sold exclusively at Walmart as a Blu-Ray combo pack and DVD. Alpha and Omega 3 is also available as Digital HD and Video On Demand too.
The pups are back with The Great Wolf Games. If you and your family watched the Winter Olympics, this will tie in nicely as Stinky, Claudette, and Runt learn that teamwork and a little training can equal great success. The wolf pups also talk a few other forest critters into joining their team. They compete in the games with other wolf pups representing the neighboring regions and work to restore the games as they once had been, not strictly for alphas.
My children have viewed our copy several times. Alpha and Omega 3 is 45 minutes long and fun for the entire family.
The Alpha And Omega 3: The Great Wolf Games Blu-ray Combo Pack and DVD, containing all-new special features that include the Great Games Amazing Maze and a Wolf Awareness Trivia Game. The suggested retail is $24.99 on Blu-ray and $19.98 on DVD.
The Giveaway: one reader will win a copy of Alpha and Omega 3 on DVD + Digital. This giveaway is open to residents of the USA and you must be 18+ to enter. The winner will be notified via e-mail and entries will be accepted via Rafflecopter below.
Please enjoy the free downloadable activity sheet and try out the recipe for Puppy Treats.