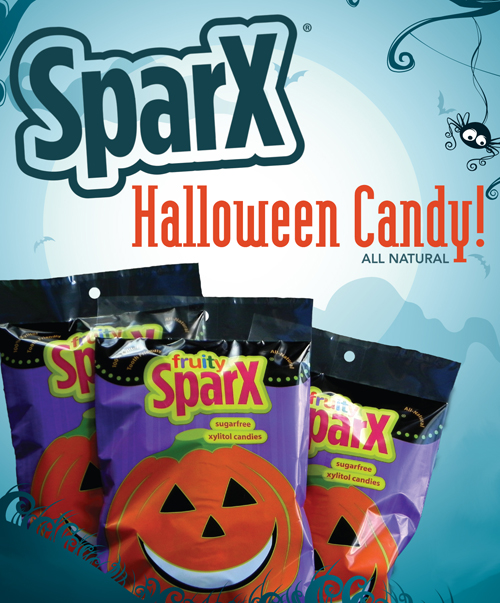 Halloween is just around the corner and I'm sure you know how this fun holiday is filled with costumes, parties, and sometimes a lot of sweet treats. This year,
America's ToothFairy
wants to help children and their families have a happy, healthy Halloween!
America's ToothFairy works to encourage positive oral health habits and raises funds to rescue at-risk children suffering from painful, sleepless nights from tooth decay. They currently have a campaign called
Trick or Treat with America's ToothFairy
and you can have your
child recognized as an official ToothFairy Helper. You can
donate here
or
click here
to set up your personal fundraising page.
(All public donations go directly to helping at-risk children.)
America's ToothFairy also has a
Kids Club
where you can sign up for FREE educational activities, tips, and a personalized letter from the ToothFairy.
Help Out the ToothFairy this Halloween
She can't do it alone!
It is hard to believe, but there are MILLIONS of at-risk kids that can't sleep at night, eat properly or even concentrate in school because of painful tooth decay. Without the financial resources for dental care or even a toothbrush or toothpaste, many of these kids find themselves caught in a downward spiral of pain and humiliation that affects them well into their adult lives. Tooth decay is preventable, yet it continues to hurt our most vulnerable children.
This Halloween, transform a kid's tears of pain into a healthy smile and hope for the future by participating in Trick or Treat for America's ToothFairy.
Your donation will go directly to helping children in need, and you can also be entered to win a Halloween Jack-o-Lantern bucket from
SmileMakers
filled with
144 toys
shown here!
(Perfect for Halloween parties!)
Kids can get involved too and receive
fun stickers
and a certificate recognizing them as an
Official ToothFairy Helper
by the ToothFairy herself!
Click here
to set up your personal fundraising page, download your Halloween Fun activity calendar and more!
Tips for a Healthy Halloween from the ToothFairy!
Check out these tooth-friendly tips for a cavity-free Halloween!
Check out products with xylitol as an alternative to sugary treats!
Hand out sugar-free candy to trick-or-treaters. You are still giving them a sweet treat, but without the cavities!
Host a Halloween party for a good cause benefitting a children's charity. Everyone can bring a dollar for the charity and a healthy dish to eat at the party.
Dress up as the Toothfairy and give out multi-colored toothbrushes instead of candy this year.
For a healthy smile year round, remember to brush and floss twice a day and visit your dentist once every six months! For children ages 6 and up, use a fluoride rinse.
Check out these great recipes for tasty Halloween treats!

Here are some great recipes to serve at your Halloween party!

Orange Smoothie:
1 (6 oz) can frozen orange juice concentrate
1 cup non-fat milk
1 cup water
½ cup non-fat Greek yogurt
1 tsp vanilla extract
1/3 cup XyloSweet
10 ice cubes

Passion Fruit Mousse

¼ cup warm water

1 pkg unflavored gelatin

1 cup concentrated passion fruit juice

Sweetened condensed milk

2 cups heavy whipping cream

½ cup Xylosweet®

Directions:

Dissolve gelatin in warm water, add passion fruit juice and sweetened condensed milk, stir well

In a chilled bowl, beat cream and Xylosweet® until stiff peaks form.

Fold 1/3 of the whipping cream into the passion fruit mixture, then quickly fold in remaining cream until no streaks remain.

Pour into dessert dishes and refrigerate for at least 1 hour

In celebration of this upcoming holiday and for your consideration in participating with this

wonderful program, the National Children's Oral Health Foundation will be giving away a

30 ct bag of SparX Candy to one reader

This contest is open to residents of the USA, 18 and older
Disclosure: I received a product sample for this post. Information in this post was provided by National Children's Oral Health Foundation.